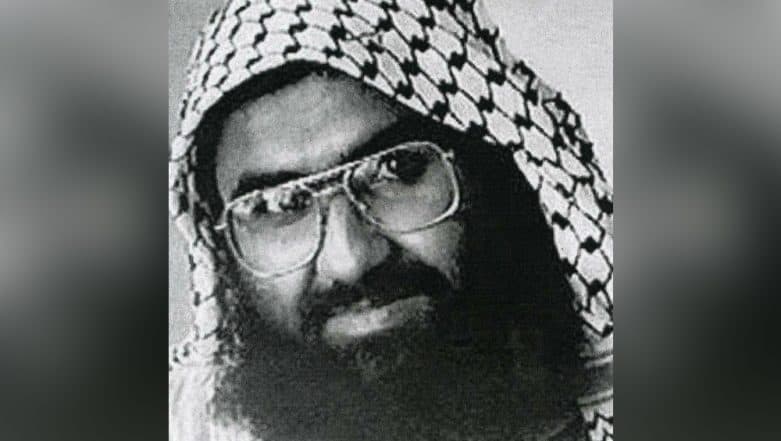 New Delhi, March 16: Masood Azhar, the head of Pakistan-based proscribed Jaish-e-Mohammed (JeM) terrorist group, has reportedly denied any damage to his outfit or men in the air strike carried out by the Indian Air Force in Balakot on February 26. In his most recent column written in JeM mouthpiece Al-Qalam, Masood Azhar also challenged Prime Minister Narendra Modi to a shooting or archery competition to prove how medically fit he is.
The column in Al-Qalam, according to The Hindustan Times, was written by Saadi, a well-known pseudonym of Azhar. "Nothing like that. All are alive and all is well," he wrote in his column. Azhar openly supported Adil Ahmed Dar, who rammed his explosive-laden vehicle into a CRPF convoy in Jammu and Kashmir's Pulwama killing 40 troops, and said the fire started by Kashmiris like Dar would not be extinguished any time soon. IAF Air Strike Wasn't Meant to Kill But Send Out a Message to Pakistan, Says Union Minister S S Ahluwalia.
On his health, Azhar told his supporters that "there is nothing to worry". "I am fully well. My kidney and liver are perfectly fine," he wrote. He also said a Quran inspired diet helped him in getting rid of ailments such as hypertension and diabetes. "Unlike Narendra Modi, I am fully fit. I challenge him to a game or archery or a shooting competition to prove I am more fit than he is," Azhar wrote. Latestly couldn't independently establish if the column was written by Azhar.
Nearly 12 days after the February 14 Pulwama attack in which 40 CRPF personnel lost their lives, the IAF carried out bombing on terror group Jaish-e-Mohammed's biggest training camp near Balakot deep inside Pakistan. "In an intelligence-led operation in the early hours of today, India struck the biggest training camp of JeM in Balakot. In this operation, a very large number of JeM terrorists, trainers, senior commanders and groups of jihadis who were being trained for fidayeen action were eliminated," Foreign Secretary Vijay Gokhle said on February 26.