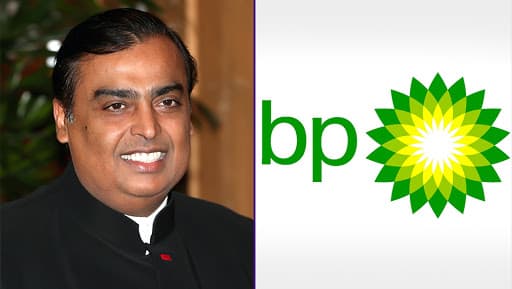 Mumbai/London, August 6: Mukesh Ambani-led Reliance Industries Limited (RIL) on Tuesday inked a deal with British oil major BP Plc to open a nationwide network of fuel retailing outlets, eight years after they partnered to produce hydrocarbons in India. With this joint venture, RIL is mulling set up 5,500 fuel retail stations across the country.
According to a report, published in the Live Mint, RIL would run 1,378 retail outlets, which it operates independently across India at present. However, the time frame for setting up the outlets nor it did disclose the details the investments in the new venture. Economic Crisis of India: SEBI Data Says Investors Lost Rs 13 Lakh Crore in 1 Month Post Union Budget 2019
Based on the joint statement issued by the companies, the joint venture - signed between RIL and BP Plc - Reliance would own 51 percent while the remainder would be with BP. It also mentioned that they would market aviation turbine fuel to cater to India's growing aviation industry.
Providing more information, RIL said in the statement, as the daily quotes, "Building on Reliance's existing Indian fuel retailing network and an aviation fuel business, the partners expect the venture to expand rapidly to help meet the country's fast-growing demand for energy and mobility."
Adding more, Mukesh Ambani stated, "Our robust partnership in developing gas resources in India has now expanded to fuel retailing and aviation fuels. This transformative partnership will deepen our engagement with the consumers in further enhancing the world-class services across the country."
It is to be known that RIL holds a licence to open 5,000 fuel outlets in India and is further planning to double its market share in the fuel retail segment from the present 7-8 percent share. Also, RIL and BP are partners in India Gas Solutions which is an equal joint venture for sourcing and marketing of gas in the country. While, BP has a presence in India through its automotive and industrial lubricant brand Castrol.