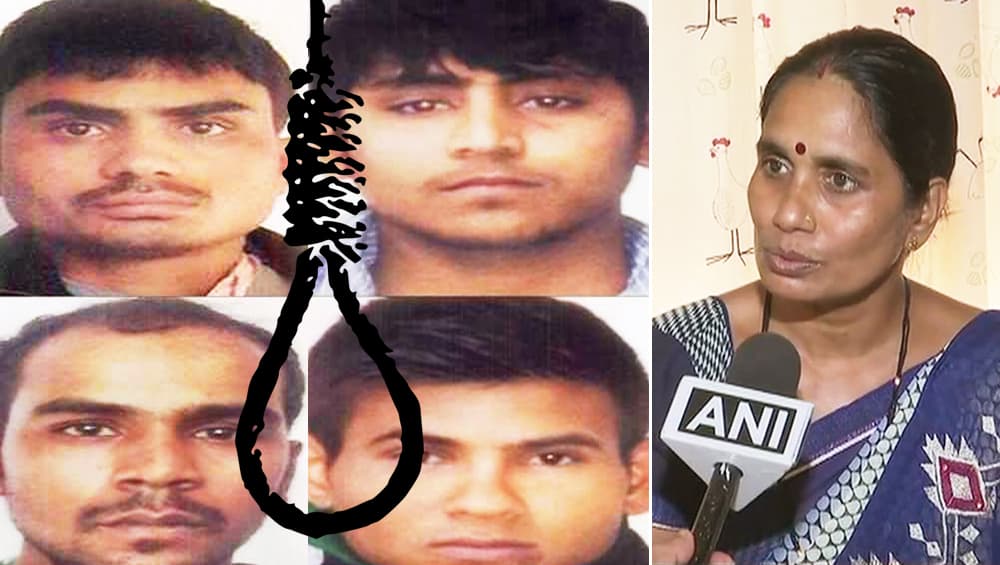 New Delhi, November 1: The four convicts in December 12, 2012, Delhi Gangrape case have less than a week left to file a mercy petition before President Ram Nath Kovind. The Tihar jail authorities on Tuesday reportedly informed the four convicts that no legal remedies are left with them except for the filing of the mercy petition within a week. Nirbhaya Case: Convicts Might File Curative Petition Challenging Death Sentence Soon, Delhi High Court Told.
Once the mercy petition is filed, the jail authorities will initiate necessary legal proceedings. The notice to the convicts was signed by the Superintendent, Central Jail No. 2, Tihar Jail, on October 29. The Delhi High Court and the trials court had given a capital sentence to the four convicts – Mukesh, Pawan Gupta, Vinay Sharma and Akshay Kumar Singh for the gruesome crime.
Advocate AP Singh, counsel for Pawan, Vinay and Akshay would reply to the notice, reported The Indian Express. Last year, on July 9, the Supreme Court upheld the death sentence for the convicts of Delhi gangrape of December 16, 2012. The three-judge bench headed by the then Chief justice Dipak Misra.
The apex court had said that there were no grounds to reconsider the verdict of May 5, 2017. The Delhi High Court had awarded capital punishment to the four convicts for raping and then murdering 23-year-old paramedical student. In September 2013, a fast-track court found the four convicts guilty of 13 offences including gangrape and unnatural sexual assault.
The victim was gang-raped on the night of December 16, 2012, by six persons inside a moving bus. She then brutally assaulted before throwing her on the road. The victim later succumbed to injuries on December 29, 2012, at Mount Elizabeth Hospital in Singapore. One of the accused Ram Singh had committed suicide in Jail, while another, a juvenile was sent to a rehabilitation centre for three years.