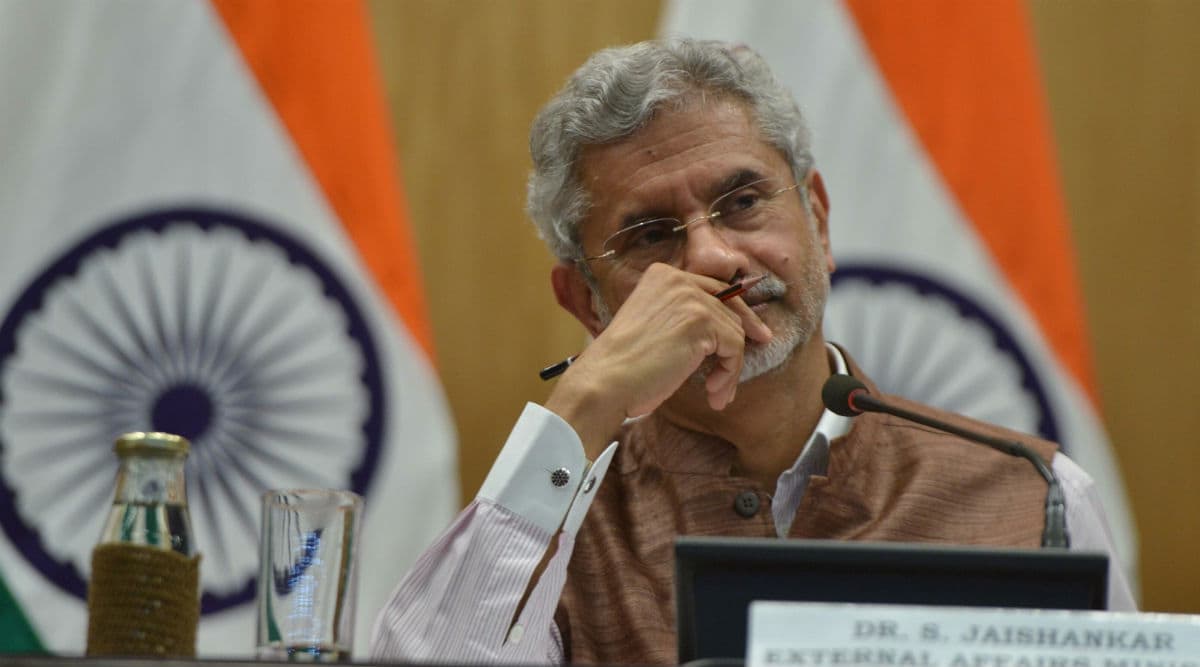 New Delhi, November 15: External Affairs Minister S Jaishankar on Friday said that Pakistan must show "real cooperation" in the fight against terrorism to improve relations with India. In an interview with the French newspaper Le Monde, Jaishankar said that Pakistan also admits that "terrorist industry" runs from its soil. He further mentioned that relations between India and Pakistan have been "difficult since many years". Jaishankar Questions Past Handling of Pakistan, Defends India's Decision of Not Joining RCEP.
"Pakistan has developed an important terrorist industry and sends terrorists to India to carry out attacks. Pakistan itself does not deny this situation. Now, tell me: which country would be willing to talk and negotiate with a neighbour who openly practices terrorism against it?" Jaishankar responded when asked about Pakistan's Foreign Minister's remarks that bilateral relations were "close to zero". He said that Pakistan must handover India's most wanted terrorists. MEA S Jaishankar Lambasts British for Looting $45 Trillion From India, Claims Country Suffered 'Humiliation' Under Colonial Rule.
"We need actions that demonstrate a real willingness to cooperate. For example, there are Indians wanted for terrorist activities living in Pakistan. We are telling Pakistan: hand them over to us," Jaishankar added. Speaking of India's relationship with China, the External Affairs Minister said that there is a "very strong commonality" between the two countries. He added that it is in the interest of both India and China to have good relations.
"The fact that we are both on the rise, even though we have different institutions and regimes, means that we have a common interest in defending our interests," Jaishankar said. "India and China have an interest in expanding the global processes of deliberation…China and India have a common interest in making the world more inclusive for the different nations of the world," he added.
Justifying restrictions in Jammu and Kashmir after the former state lost its special status under Article 370, Jaishnkar said that it was necessary to prevent violent reactions from radical and separatist elements. "These restrictions have been gradually reduced, and as the situation normalises, telephone and mobile lines have been restored, shops are open and the apple harvest is underway. The situation is back to normal," he said.