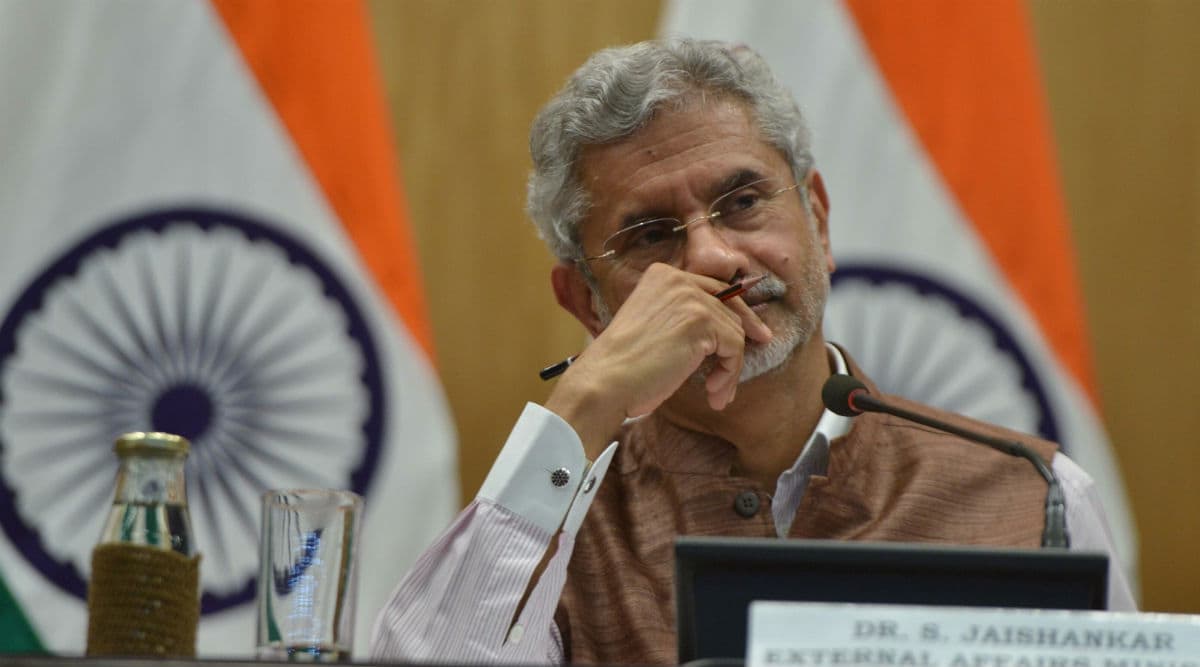 New Delhi, November 14: External Minister Affairs S. Jaishankar on Thursday questioned the handling of Pakistan-related affairs by successive governments in the past. Delivering the fourth Ramnath Goenka Memorial Lecture, Jaishankar mentioned that India's response to terror attacks like in Uri was "so different" from its response to 26/11 Mumbai attacks. He also defended New Delhi's decision of not joining the Regional Comprehensive Economic Partnership (RCEP) forum. MEA S Jaishankar Lambasts British for Looting $45 Trillion From India, Claims Country Suffered 'Humiliation' Under Colonial Rule.
Speaking of Pakistan, Jaishankar said: "Our past handling of Pakistan, a society which we are supposed to know well, also raises many questions. These are not exactly hypothetical situations and are cited to underline the contention that emergence as a leading power requires great pragmatism." Asserting that India's foreign policy is in the early stage of major transition, he said that "there are enough dichotomies in our past to generate a spirited debate on successes and failures". 'Mahatma Gandhi Would Have Liked Indians to Focus on Tackling Issue of Climate Change', Says MEA S Jaishankar.
"India's record includes dark moments like the 1962 defeat against China. Or tense ones like the 1965 war with Pakistan. There are enough dichotomies in our past to generate a spirited debate on successes and failures...Two decades of nuclear indecision ended dramatically with the tests of 1998. The lack of response to 26/11 is so different from the Uri and Balakot operations. Whether it is events or trends, they all bear scrutiny for the lessons they hold," Jaishankar said.
The External Affairs Minister also defended India's decision against joining the 16-nation RCEP trade deal. "On the one hand, we should not go back to the old dogmas of economic autarky and import substitution. But at the same time, embracing the new dogma of globalization without a cost-benefit analysis is equally dangerous...No agreement at this time was better than a bad agreement. It is also important to recognize what the RCEP decision is not. It is not about stepping back from the Act East policy," he said.
Earlier this month, the government not to join the RCEP, saying it was not shying away from opening up to global competition across sectors but had made a strong case for an outcome that is favourable to all countries and all sectors.