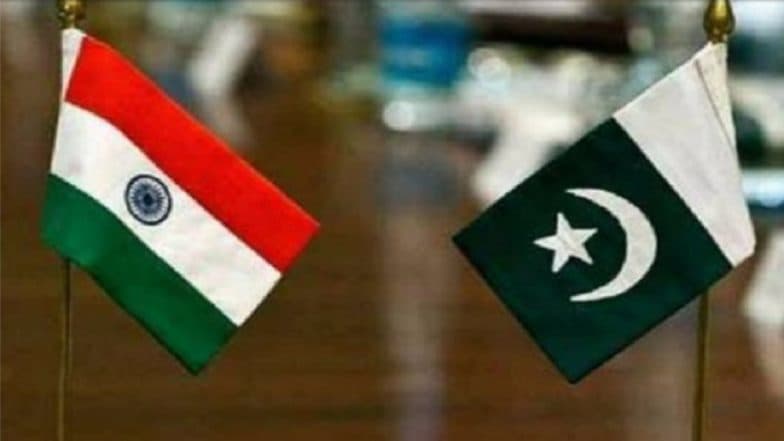 New Delhi, September 12: Despite heightened tensions between India and Pakistan over the stripping of Kashmir's semi-autonomous status, Islamabad has reportedly decided to send two officials to attend a key multilateral event. Two representatives of the Imran Khan government would attend the military medicine conference of the Shanghai Cooperation Organisation (SCO), currently underway in Delhi. After President Ram Nath Kovind Denied Permit, India to No Longer Seek Islamabad's Nod For VVIP Flights.
The SCO conference began on Thursday and witnessed the participation of all member nations barring Pakistan. Islamabad's absence from the event on its first day reflected the hardline approach which the neighbouring country has adopted since the abrogation of Article 370 in Jammu & Kashmir.
The war of words has ever been escalating between India and Pakistan, with the latter threatening to go to any extent to "liberate the people of Kashmir". Meanwhile, New Delhi has not only rejected the call for revoking the recent decisions taken on Kashmir, but has declared that any future dialogue with Islamabad will be held only on the issue of Pakistan-occupied-Kashmir (PoK).
Update by ANI:
Diplomatic Sources: After remaining absent on the first day, Pakistan has now decided to send two representatives to the second Shanghai Cooperation Organisation (SCO) military medicine conference, being held in New Delhi. pic.twitter.com/RaQfoQERQw

— ANI (@ANI) September 12, 2019
Earlier this week, an India-Pakistan diplomatic faceoff was witnessed at the United Nations Human Rights Council (UNHRC) meeting, where Pakistan Foreign Minister Shah Mehmood Qureshi accused the Indian government of committing excesses and violating human rights in Kashmir.
The charge was effectively retaliated by India, which accused Islamabad of raking up a "false narrative" to cover up its role in abetting cross-border terrorism. "World is aware that this narrative comes from epicentre of global terrorism, where ring leaders were sheltered for years," MEA Secretary (East) Vijaya Thakur Singh said.