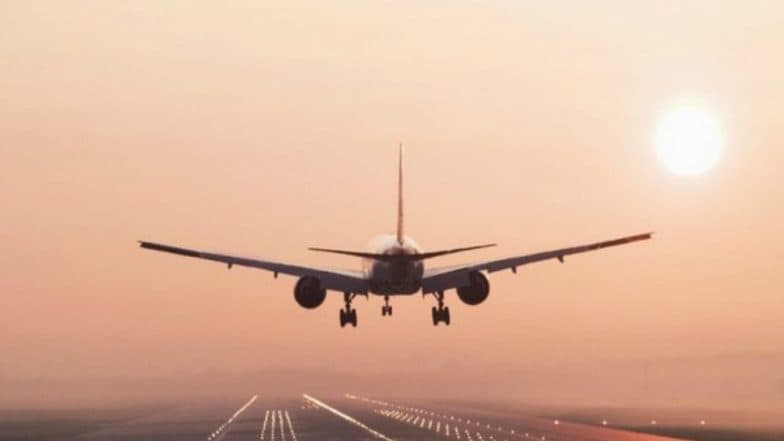 New Delhi, September 9: After Pakistan denied India's request to allow an Air India One flight carrying President Ram Nath Kovind to fly over its airspace, officials privy to the matter said New Delhi would no longer approach Islamabad seeking nod for VVIP flights. Instead, the Indian carriers flying the President, Vice President, Prime Minister and other dignitaries will take the longer route to the West. Pakistan Denies Airspace Permit to Indian President, Cites New Delhi's 'Behaviour' in Kashmir.
By avoiding the Pakistani airspace, flight towards Europe and other parts of the West will take nearly an hour longer to reach its designated spot. The norm would be kept in practice till normalcy is restored in the India-Pakistan relations, TOI reported an official source as saying.
For ferrying VVIPs, India uses the AI One flight operated on Boeing 747s medium for longer routes and IAF One operation on Boeing Business Jets for shorter hauls.
Pakistan had turned down India's request last week, when New Delhi had sought to fly President Kovind over the neighbouring country's airspace as he was to embark on an official visit to Iceland.
Pakistan Foreign Minister Shah Mehmood Qureshi said India was denied permit due to the "excesses" being committed by its forces in Jammu & Kashmir. "The Indian President had sought permission to use Pakistan's airspace to travel to Iceland but we decided not to permit him" he said, adding that New Delhi's "recent behaviour" has been hostile.
Reacting to Islamabad's decision, the Ministry of External Affairs (MEA) said such futile measures taken by Pakistan would only deteriorate the ties. "We regret the decision of the government of Pakistan to deny overflight clearance for the VVIP special flight which is otherwise granted routinely by any normal country. We call upon Pakistan to recognise the futility of such unilateral actions," said MEA spokesperson Raveesh Kumar.