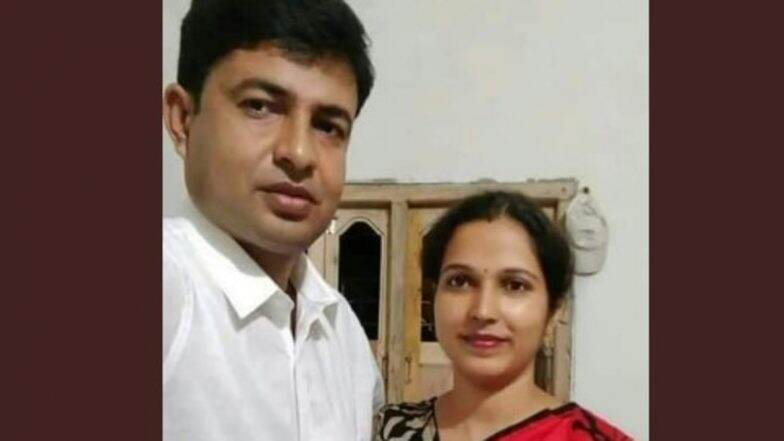 Murshidabad, October 10: A day after, a Rashtriya Swayamsevak Sangh (RSS) worker and his family were found murdered in West Bengal's Murshidabad district, the state police detained two people in connection with the case. However, the police rule out any possibility of political involvement in the murder case. The investigation is still going on in the case. RSS Worker Murder Case: Asaduddin Owaisi Seeks Justice For Victims.
Murshidabad SP Mukesh Kumar told India Today, "Prima facie looks like a case related to lending, dues and troubled relationships of husband and wife." He also said that there is no political involvement in the murder case. According to the state police, it is purely a criminal case. NCW Chief Rekha Sharma Slams West Bengal Government, Administration Over Murder of RSS Worker, Family.
West Bengal Governor Jagdeep Dhankhar sought an update from the authorities. He said, "n murder of a teacher-cum-RSS worker, his wife and child in Murshidabad: There has been no response from state machinery so far, this is a serious reflection on the situation in which we are living. I have spoken to the authorities & sought an update."
The bodies of Bandhu Prakash Pal, a primary school teacher, his wife Beauty, and young son Arya were found in a pool of blood in their resident in Jiaganj on Wednesday. Earlier in the day, All India Majlis-e-Ittehadul Muslimeen (AIMIM) Chief Asaduddin Owaisi sought justice for the 35-year-old RSS worker. He also termed the murderers as an act of barbaric violence.