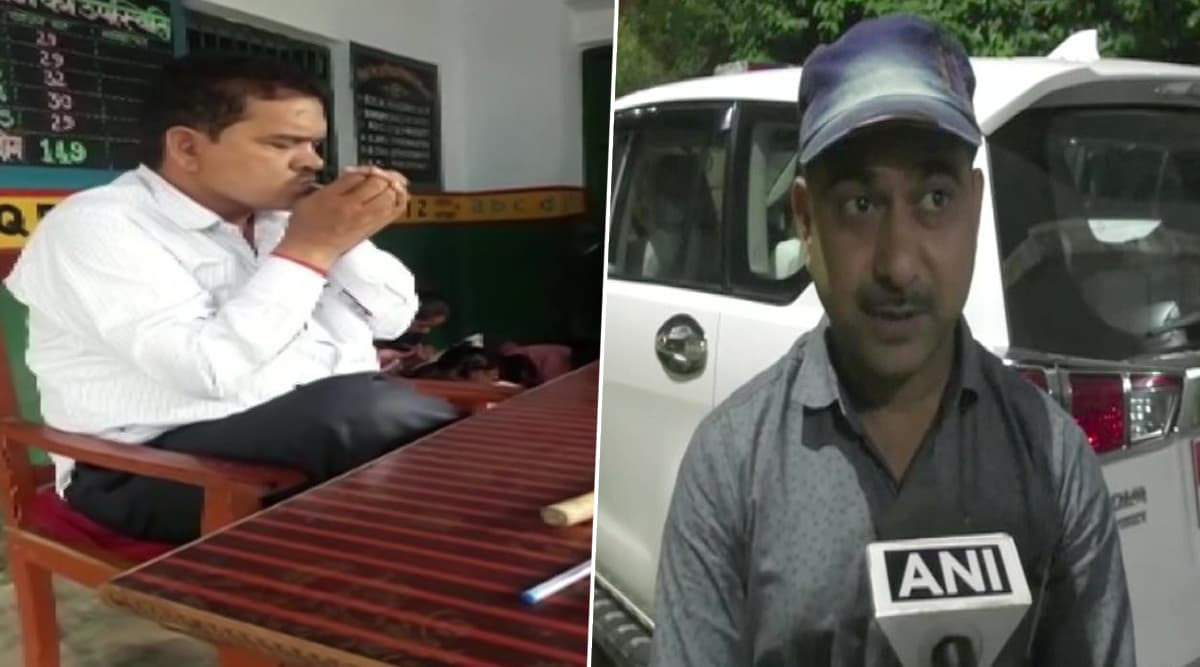 Lucknow, October 6: A teacher of a primary school in Uttar Pradesh's  Mahmudabad was suspended after a video of him smoking inside the classroom went viral on social media. Reports inform that the incident is from Mahmudabad area of UP's Sitapur district. According to a tweet by ANI, Ajay Kumar, Basic Shiksha Adhikari said that they have authenticated the video and have suspended the teacher in connection with the incident.
In the video that went viral, the teacher was seen lighting and smoking a beedi (hand-rolled cigarette) inside a classroom full of primary students. According to reports, Kumar said that he had sent the division education officer to the school to confirm the identity of the teacher. After his face matched with the person in the video, the man was suspended. The official informed that teachers shouldn't smoke at all let alone inside classrooms. "Teachers have a huge impact on students. They shouldn't smoke at all," he added.
Watch Video:
In April, a similar incident was reported from Bihar where a teacher was suspended after villagers alleged that he used to show obscene videos to girls and indulge in indecent activities with them. The teacher, identified as Arvind Kumar was posted in the Chakia primary school in the Bairia area.  Kumar was placed under suspension after the charges against him were prima facie found to be true.