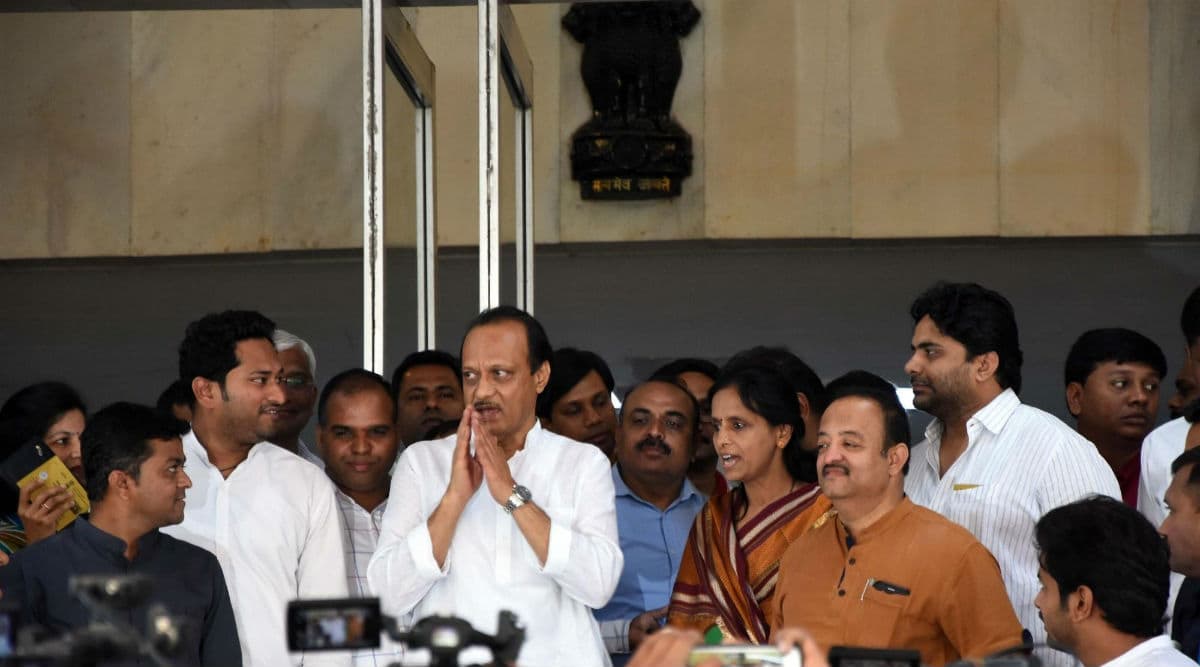 Mumbai, December 6: Nationalist Congress Party (NCP) leader Ajit Pawar was exonerated in one of the cases related to the alleged multi-crore irrigation scam on November 27 - a day after Devendra Fadnavis resigned as Chief Minister and a day before the Maha Vikas Aghadi government was sworn in. Giving a clean chit to Ajit Pawar, the Maharashtra Anti-Corruption Bureau (ACB) held two senior officials for irregularities in awarding tenders. Ajit Pawar Shocked Us With Midnight BJP Alliance, Returned After Realising Mistake: Sharad Pawar.
"The Chairman of the VIDC/ Minister of WRD cannot be held responsible for the acts of executing agencies, as there is no legal duty on his part," Rashmi Nandedkar, ACB SP, Nagpur, stated in an affidavit filed before the Nagpur bench of the Bombay High Court, The Indian Express reported. Nandedkar was referring to Ajit Pawar's tenure as Chairman of Vidarbha Irrigation Development Corporation and the Minister of Water Resources Department during the Congress-NCP rule. Amit Shah on Maharashtra Loss: Decision to Take Ajit Pawar's Support Miscalculated Move.
For key alleged irregularities – approval to updated tender cost and release of Mobilization Advance (MA) to contractors – the ACB blamed the Water Resource Development Principal Secretary and Executive Director of VIDC. The affidavit stated: "As regards grant of sanctions to the liability of the tender cost, including that of updated cost, it is revealed during the course of enquiry/ investigation that I) only note-sheets for grant of liability of the tender cost were sent to the Chairman of the Corporation by the Executive Director of the VIDC."
Holding the WRD Department Secretary responsible, the affidavit stated, "in some cases, the recommendations were also given by the Principal Secretary of the Water Resources Department, who is ex-officio Managing Director of the Corporation". "There is no evidence on record to say that the Secretary of the Department had briefed the Minister of Water Resources Department about not accepting the liability of the tender work," it added.
This assumes significance because on November 25, two days after Fadnavis took oath as Chief Minister in an early morning ceremony with Ajit Pawar as his deputy, the ACB had closed nine "open enquiries" initiated into the alleged irrigation scam. Ajit Pawar was among the NCP ministers who were in-charge of the irrigation department at different times between 1999 and 2014 during the Congress-NCP coalition rule in Maharashtra.