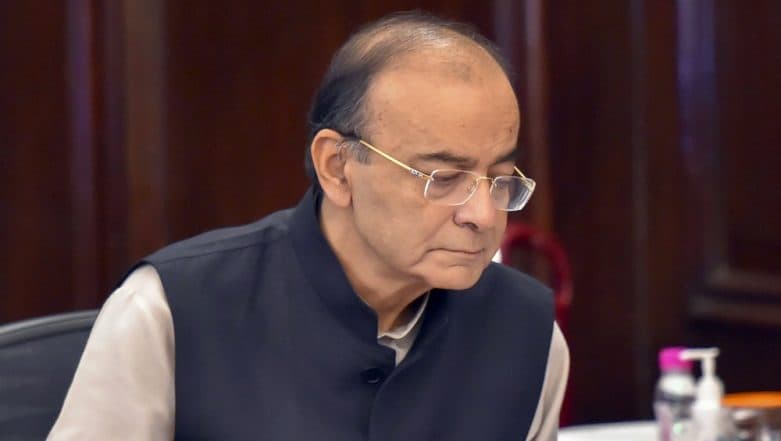 New Delhi, August 24:  Former Finance Minister Arun Jaitley died at the age of 66 years at the All India Institute of Medical Sciences (AIIMS) in New Delhi on Saturday. In a brief statement, the hospital said Jaitley died at 12.07 pm. "It is with profound grief that we inform about the sad demise of Arun Jaitley, former Finance Minister of Government of India, at 12.07 pm on August 24", the AIIMS said. The senior BJP leader was admitted to AIIMS's cardiology department on August 9 and was being monitored by a team of doctors comprising endocrinologist, nephrologist and cardiologist. Arun Jaitley Dies at 66: Former FM Was PM Narendra Modi's Go-To Man Who Had Friends on Both Sides of the Aisle.
After the Narendra Modi government came to power following a thumping victory in the Lok Sabha Elections 2019, Jaitley - who played the second-most crucial role in the previous BJP-led regime at the Centre - wrote a letter to the PM-elect expressing his inability to be part of the new government.
"I am writing to you formally to request you that I should be allowed a reasonable time for myself, my treatment and my health and therefore, not be a part of any responsibility, for the present, in the new government," he had said, adding that his health challenges have escalated in the last 18 months.  Take a Look at Arun Jaitley's Political Career.  
Jaitley had been reeling under ill-health over the past few years. In 2014, shortly after being inducted in the first-ever Narendra Modi-led Cabinet, he had undergone a bariatric surgery. The operation was necessitated due to his severe diabetic condition.
Here's the Video:
Health woes for Jaitley continued as the BJP leader was forced to undergo a kidney transplant last year, followed by an operation in a United States-based medical facility to soft tissue cancer from his left leg. After returning to India, Jaitley was regularly being treated at the AIIMS, where he was undergoing chemotherapy for the last few months.