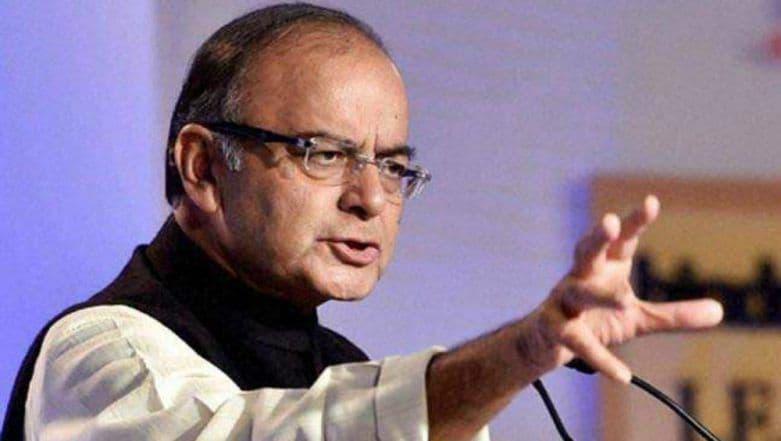 New Delhi, August 24: Former Finance Minister Arun Jaitley breathed his last on Saturday at All India Institute of Medical Sciences (AIIMS) in New Delhi. Arun Jaitley was 66 years of age. The former union minister was admitted to AIIMS's cardiology department on August 9 after he complained of breathing problem. He was monitored by a team of an endocrinologist, nephrologist and cardiologist. Arun Jaitley Dies at 66: Former Finance Minister Breathes His Last at AIIMS.
The 66-year-old veteran Bharatiya Janata Party (BJP) was unwell for the last two years. Jaitley also took a three-month sabbatical to undergo a kidney transplant. After the Lok Sabha elections 2019, the former finance minister refused to be part of the newly formed Narendra Modi government citing health reasons. Arun Jaitley Dies at 66: Former FM Was PM Narendra Modi's Go-To Man Who Had Friends on Both Sides of the Aisle.
Jaitley was born on December 28, 1952. He served at the Minister of Finance and Corporate Affairs in the Narendra Modi cabinet from 2014 to 2019. He also served as the Leader of Opposition in the Rajya Sabha from 2009 to 2014. The former union minister was also a senior advocate of the Supreme Court.
Jaitley was appointed the president of the Delhi's Akhil Bhartiya Vidyarthi Parishad (ABVP) in 1977. The 66-year-old veteran leader joined the BJP in 1991. During Atal Bihari Vajpayee's government, he was appointed as Minister of State for Information and Broadcasting (Independent Charge) on October 13, 1999.
Here's the Video:
He was elevated to a Cabinet Minister in November 2000 and was made the Minister of Law, Justice and Company Affairs and Shipping simultaneously. Jaitley had also served as BJP general secretary in 2004. The former finance minister resigned from the post after he was appointed as Leader of Opposition in the Rajya Sabha in 2009.