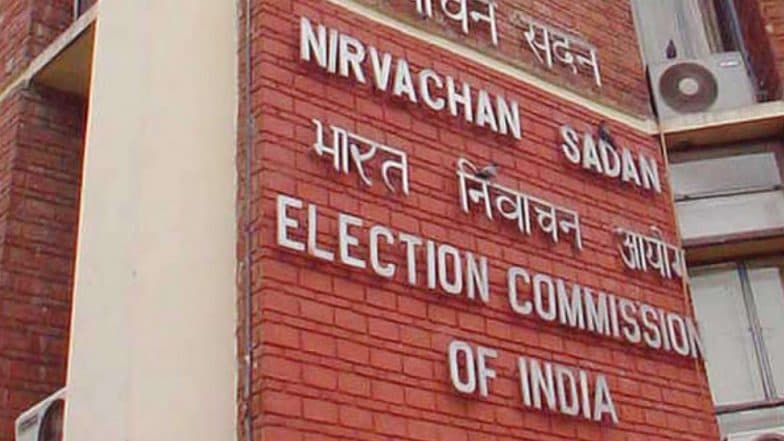 New Delhi, September 16: The dates for Assembly elections in Maharashtra and Haryana will be announced by the Election Commission in the next two to three days. According to reports, the Election Commission is likely to postpone polls in Jharkhand in view of the left-wing extremism in the state. In Jharkhand, Assembly polls might be held in phases later. However, preparations for the Maharashtra and Haryana Assembly elections are in the final stages. In Maharashtra, Haryana and Jharkhand, BJP Likely to Fight Assembly Elections Under Incumbent Chief Ministers.
The term of existing State Legislative Assemblies of Haryana and Maharashtra ends on November 2 and November 9, respectively. The poll panel has written to the Chief Secretary and Chief Electoral Officer of Maharashtra and Haryana and sent out a list of instructions. They have been directed to ensure that all government officers directly connected with conducting the elections must not have completed three years in their district in last four years or would be completing three years on or before October 31, 2019. Maharashtra Assembly Elections 2019: BJP-Shiv Sena Alliance Talks Go Awry Over Seat Sharing.
In 2014, dates for Maharashtra and Haryana assembly elections were announced on September 20 and the voting took place on October 15. The results were declared on October 19. In 2014, Jharkhand voted in five phases between November 25 and December 23. The Election Commission has held several rounds of meetings with state entities and home ministry officials on security assessment and deployment of paramilitary forces during elections.
In the 2014 assembly elections, the BJP won 47 Assembly seats in Haryana, it bagged 122 of Maharashtra's 288 seats and 37 of Jharkhand's 81 constituencies. This time, the BJP is likely to contest Assembly elections in these three states under the leadership of incumbent chief ministers.