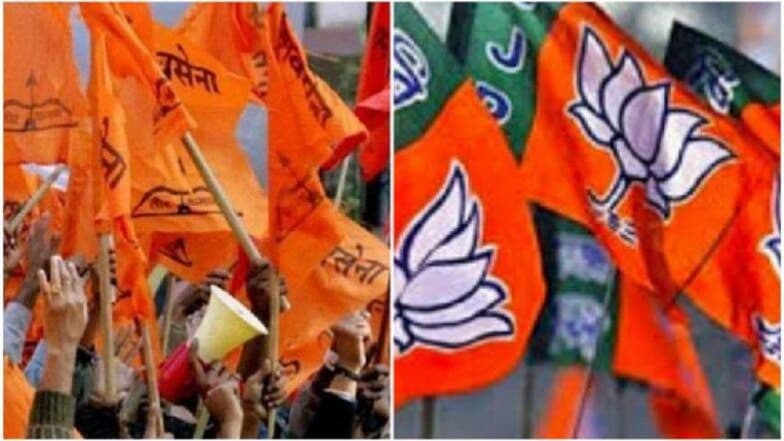 Kankavli, October 7: The Bharatiya Janata Party (BJP) and Shiv Sena may have zeroed an alliance for Maharashtra Vidhan Sabha Elections 2019, but the two will be pitted against each other in Sindhudurg district's Kankavli seat. The BJP has fielded Nitesh Rane, son of former Maharashtra Chief Minister Narayan Rane, from the seat while Sena has given a ticket to Satish Sawant. Maharashtra Assembly Elections 2019: In 2 Kalyan Seats, NDA Battles Rebels as Sitting MLAs of BJP & Shiv Sena Refuse to Withdraw Candidature.
According to reports, Sawant didn't withdraw his nominations on Monday, which was the last day to do so. He will now lock horn with Nitish Rane, who had recently joined the saffron party after quitting from the Indian National Congress. Who Will Win Maharashtra Assembly Elections 2019? Here's What ABP News Opinion Poll Results Predict.
Reportedly, Shiv Sena leaders opposed the move of BJP fielding Rane since he was given party ticket immediately after he left the grand old party. These developments show that there is still indifference between the NDA allies.
Nitesh Rane is the sitting MLA from the Kankavli seat, which he had won in the 2014 Maharashtra Vidhan Sabha Election on a Congress ticket. Earlier today, Shiv Sena chief Uddhav Thackeray had admitted that he had compromised on the seat-sharing pact.