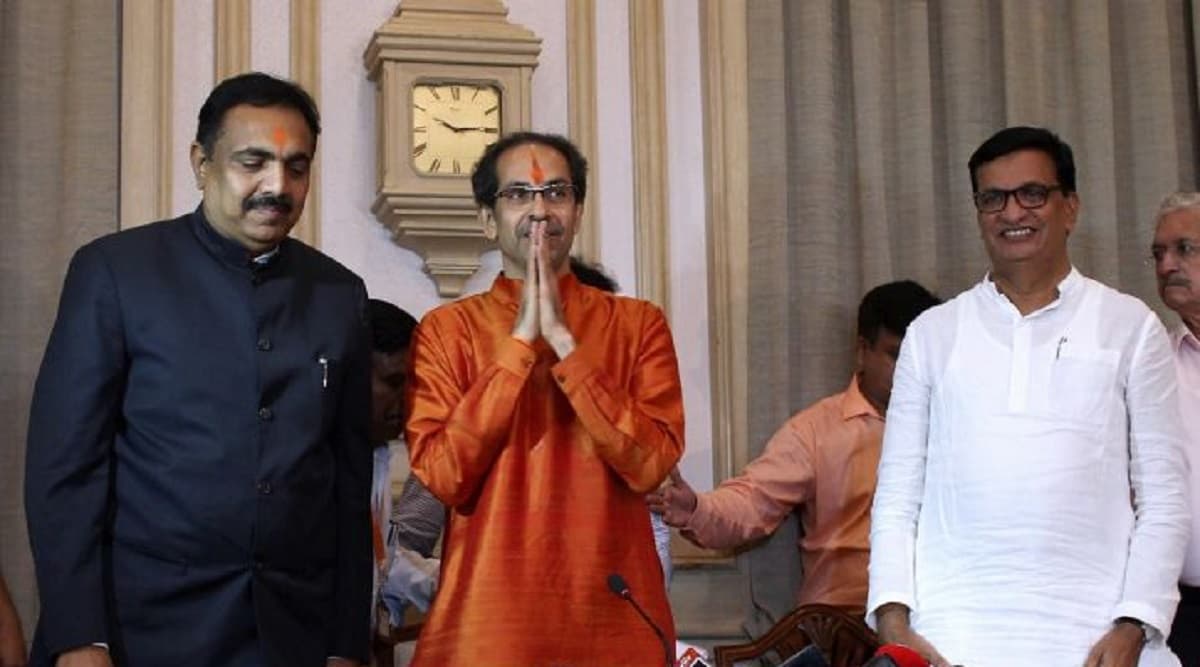 New Delhi, December 10: The Congress is reportedly unhappy with the Shiv Sena for supporting the contentious Citizenship Amendment Bill in Lok Sabha on Monday. The Congress and the Shiv Sena are a coalition partner in Maharashtra, however, the two parties took a different stand from each other on the Citizenship Amendment Bill. While the Congress voted against the controversial legislation, the Shiv Sena supported it during the voting. Citizenship Amendment Bill: Can BJP Pass Rajya Sabha Test? Will Shiv Sena, JD(U) Play Spoiler? Know The Number Game.
According to ANI sources, the Congress leadership has expressed unhappiness over Shiv Sena's position on the Citizenship Amendment Bill. Senior leaders of the grand old party have conveyed this to leaders of the Shiv Sena, sources added. After calling the CAB an attempt to create an "invisible partition" of Hindus and Muslims in its mouthpiece Saamana on Monday morning, the Shiv Sena supported the legislation in Lok Sabha "in the national interest" later in the day. Citizenship Amendment Bill 2019: What Fundamental Rights Article 14, 15 Guarantee And Arguments in Favour of & Against CAB.
However, on Tuesday, Shiv Sena President and Maharashtra Chief Minister Uddhav Thackeray set pre-condition for supporting the Citizenship Amendment Bill in Rajya Sabha. Asserting that it is BJP's illusion that those who disagree on CAB are deshdrohi (traitors), Thackeray said: "We will not give support to the Bill (Citizenship Amendment Bill) unless things are clear." He added that if any citizen is "afraid of this Bill", then the government must clear their doubts.
"Anyone who disagrees is a deshdrohi is their illusion. We have suggested changes in Citizenship Amendment Bill we want in Rajya Sabha. It is an illusion that only BJP cares for the country," Thackeray said. His apparent U-turn assumes significance as the Citizenship Amendment Bill will face a hurdle in the upper house, where the ruling BJP lacks the numbers.
Thackeray's 180-degree turn from the party's earlier stand is believed to have come after new allies Congress and Nationalist Congress Party (NCP) got in touch to persuade him to soften his party's stance, which became embarrassing for the new alliance in Maharashtra. Both Congress and the NCP have been opposed to the CAB.