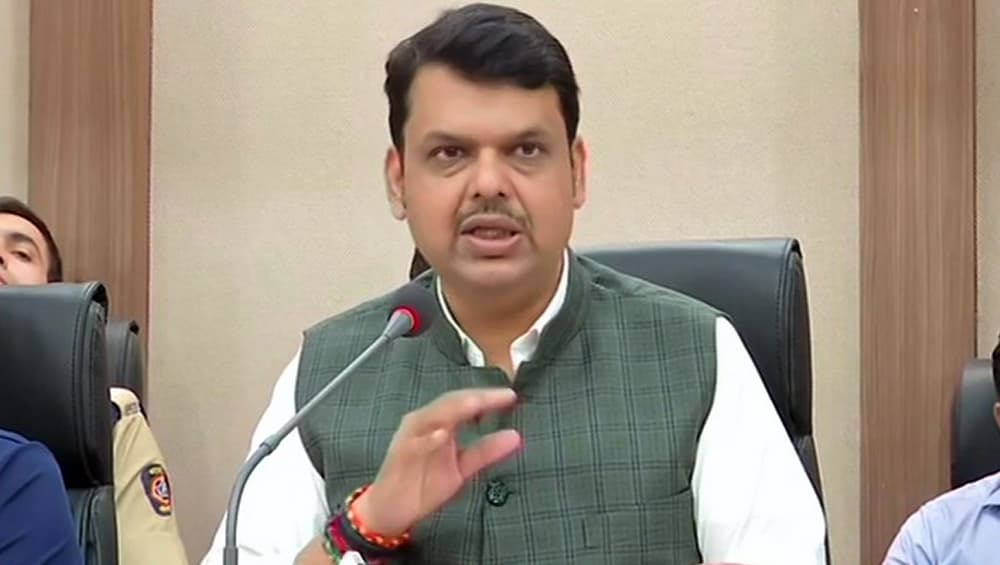 Mumbai, November 8: Amid the prolonged stalemate over government formation, Maharashtra Chief Minister Devendra Fadnavis on Friday submitted his resignation to Governor Bhagat Singh Koshyari. A delegation of Bharatiya Janata Party (BJP) leaders accompanied Fadnavis at the Raj Bhawan, where he handed over his resignation papers. Maharashtra Government Formation: All Shiv Sena MLAs lodged at Hotel Rangsharda in Mumbai.
The Governor is expected to either impose President's rule in the state till the government is formed, or ask Fadnavis to continue as the caretaker CM while granting the single-largest party - the BJP - an additional time frame to attempt forming the next government in the state.
Fadnavis, after tabling his resignation before the Governor, spoke to reporters to highlight the steps taken by him during his stint as the CM. "My government has worked towards the welfare of all sections, particularly the farmers," he said, adding that the election results reflected the voters' approval of his performance.
On the strain in alliance with Shiv Sena, Fadnavis said he is hopeful of the issue being resolved in the near future. "I have worked closely with Uddhav Thackeray ji for the last five years. We hope to seal our alliance again," he said, adding that he is not being able to directly communicate with the Sena supremo. "My calls have not been returned," he alleged.
The government formation in Maharashtra has been delayed due to the cracks which have developed in the BJP-Shiv Sena alliance. In the results declared on October 24, Maharashtra had given a clear majority to the two ruling alliance-partners -- with the BJP winning 105 seats and the Sena 56.
Cumulatively, they reached the 161-mark, which is nearly 17 seats more than the halfway majority of 144. However, the Sena signalled a rebellion after the BJP refused to agree to its demand of rotational chief ministership.
Sena has decided to extend support to the BJP only if the latter allows it to take over the chief ministerial post for two-and-a-half years under the coalition regime.
"We were promised 50:50 power sharing in Maharashtra during the meeting between Uddhav (Thackeray) ji and BJP president Amit Shah. Now, they (BJP) are going back on their promise," said senior Sena leader Sanjay Raut on Thursday.
BJP leader Sudhir Mungantiwar, while speaking to reporters, said the Sena's "precondition" is unreasonable" as the BJP has won nearly double the seats than the Thackeray-led party. As per the mandate, Fadnavis should continue as the CM for next five years, he said.
In several overtures made to Sena over the past fortnight, the BJP has offered "50:50 division" in portfolios, including the allocation of key departments to Sena, but has reiterated that the chief ministerial post will remain with Fadnavis. The Sena, on the other hand, said it is not refraining from reaching out to the NCP and the Congress for forming a non-BJP government in the state.