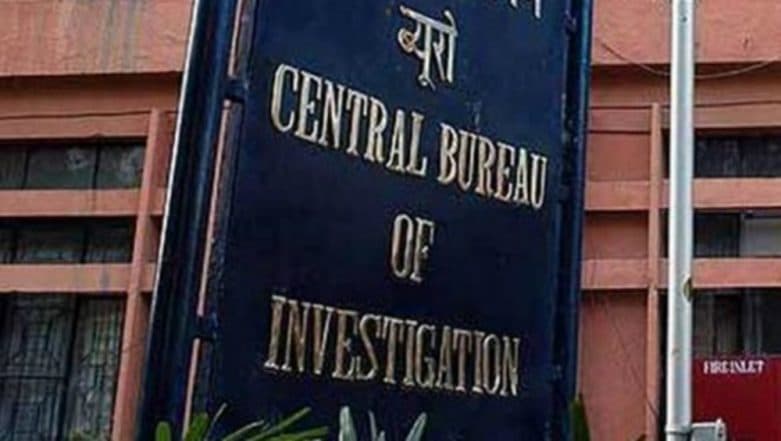 Bengaluru, August 20: On a day when 17 new ministers took oath in Chief Minister B S Yediyurappa-led Karnataka cabinet, the government of Karnataka transferred the IMA ponzi scam case to the CBI. Mohammed Mansoor Khan is the prime accused in the multi-crore IMA ponzi scam case and is accused of duping 40,000 investors, mostly Muslims, in the state of Karnataka. IMA Ponzi Scam: Mohammed Mansoor Khan Gets Arrested by ED at Delhi Airport.
The case was being probed by a Special Investigation Team (SIT) which also had officers of the Karnataka state police force and ED officials. ED was investigating the money laundering aspect of the case, said reports.
Earlier, a special Prevention of Money Laundering Act (PMLA) court had sent Mansoor Khan to judicial custody. The special court had earlier sent him to Enforcement Directorate (ED) custody till August 1 and the custody was extended till August 16. IMA Ponzi Scam: Mohammed Mansoor Khan Wants to Reveal 'Politicians' Names', Seeks Bengaluru Police's Help to Return to India.
Khan was arrested on his arrival in India from Dubai on July 19. A Special Investigation Team (SIT) probing the scam found his location and convinced the prime accused to come to India.
Khan is facing investigation for allegedly duping investors. He had fled India in July 2019 after several complaints were registered against him in connection with the scam.
Later, he also released a video expressing his desire to come back to India and co-operate with the investigations. Both the ED and the SIT had issued lookout notice against him. Names of several politicians like Congress MLA BZ Zameer Ahmed Khan and MLA Roshan Baig (now disqualified) are politicians whose names cropped up during the investigation.