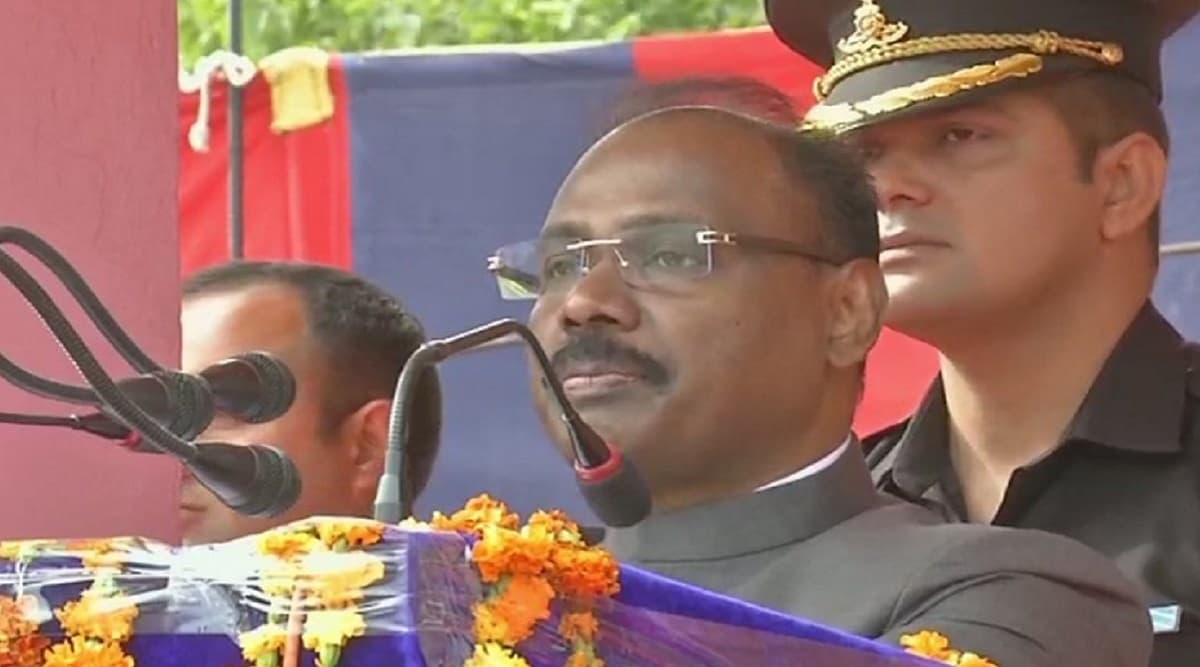 Srinagar, November 14: Lieutenant Governor of the newly formed Union Territory of Jammu & Kashmir, Girish Chandra Murmu, announced on Thursday that the legislative polls in the UT will be held at the earliest. The Centre does not intend to govern J&K without an elected legislature, he said, adding that the electorate would soon be voting to elect their representatives. Here's How New Map of Erstwhile State of Jammu & Kashmir Looks After Bifurcation Into UTs of J&K and Ladakh.
"There will be elections in this Union Territory (UT) soon, as it is a UT with legislature," Murmu said, falling short of specifying when the polls will  be scheduled. The electoral process, however, is expected to take time to initiate as new constituencies are likely to be drawn.
The 88-member Jammu & Kashmir assembly misrepresented areas of Jammu and the tribal belts inhabited by Gujjars and Bakarwals, alleged several BJP leaders in the past. The party's state unit had earlier demanded a seat-delimitation  process to re-draw the electoral charts.
Update by ANI:
Girish Chandra Murmu, Lieutenant Governor of Jammu and Kashmir: There will be elections in this Union Territory (UT) soon, as it is a UT with legislature. pic.twitter.com/S8AuWcjsNy

— ANI (@ANI) November 14, 2019
The legislative assembly of the erstwhile state of Jammu & Kashmir (which included Kargil and Ladakh) was suspended by the Governor in August, citing attempts of horse-trading being made by the regional parties to come to power. The last elected government was headed by PDP chief Mehbooba Mufti -- who had to resign as the Chief Minister after the BJP had withdrawn support from the coalition government in June 2018.
On August 5 this year, the Centre announced the unprecedented measure of abrogating Article 370 - which granted J&K semi-autonomy - and converted the state into a Union Territory. The UT-status of J&K came into effect from October 31.
Attempts to re-initiate the electoral process gained an impetus after the Centre recorded an unprecedented 98 percent turnout in the J&K Block Development Council elections held on October 24. The two major regional parties - the National Conference and People's Democratic Party (PDP) - along with the J&K unit of the Indian National Congress did participate in the polls.