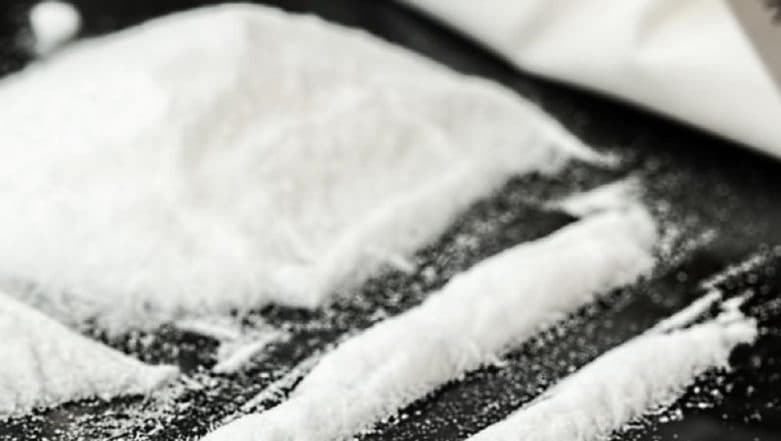 Ludhiana, March 11: Days after Congress president Rahul Gandhi credited the state government for ending the menace of drugs in Punjab, Lok Insaf Party MLA Simarjit Singh Bains attempted to bust his claim, by purchasing 'chitta' or heroin in Ludhiana on Facebook Live. The clip, while buying the drugs, was streamed by him on social media.
Bains told the viewers that white heroin is being sold "like potatoes" in Ludhiana, alleging that the police administration is hand-in-glove with the drug mafia. The legislator further asked how the Station House Officers (SHOs) are unaware while the banned substances are being sold openly in the city. Medicines Causing Pollution? Traces of Pharmaceutical Drugs Found in Freshwater, Posing Environmental Risk
Watch Video of Simarjit Bains Buying Drugs in Ludhiana on Facebook Live:
The Facebook live video continued till Bains approached the Ludhiana Police Commissioner Sukhchain Singh Gill, handing him over half of the purchased drugs for laboratory tests. The other half, the MLA said, was not given by him to the police fearing that they could manipulate the chemical test report. He claimed that he would get the remaining of chitta examined from a private lab.
Punjab has been reeling under drug menace over the past few years. Ahead of the assembly polls in 2017, the Congress and the Aam Aadmi Party (AAP) had vowed to eradicate the issued "within weeks" of forming the next government. In his then poll rallies, Congress chief Rahul Gandhi had claimed that nearly 70 per cent of Punjab's youth has turn addicted due to "misgovernance" of the Akali-BJP regime.