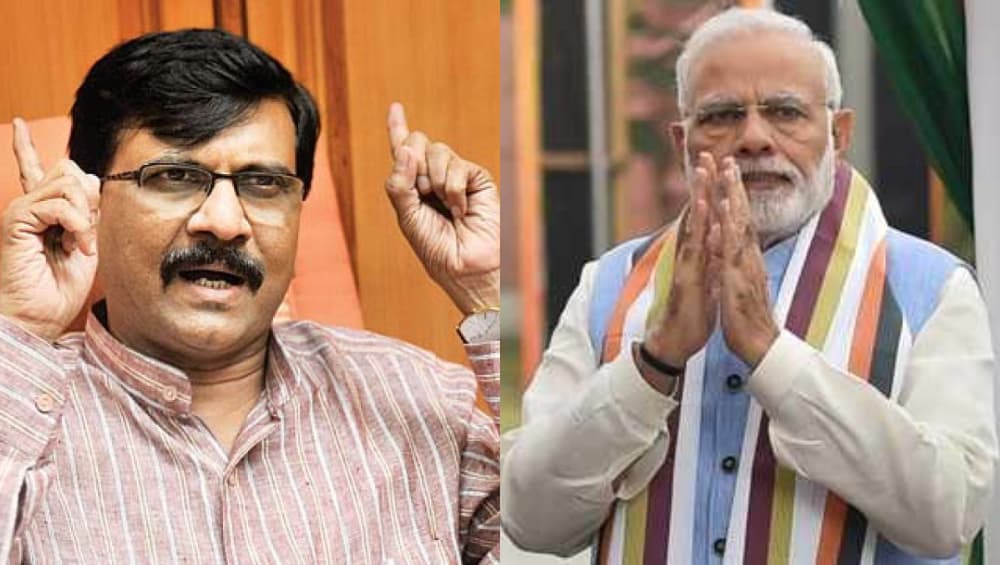 Mumbai, October 30: Hours after incumbent and caretaker Chief Minister Devendra Fadnavis reinforced the idea of BJP-Shiv Sena alliance in Maharashtra, Shiv Sena spokesperson Sanjay Raut on Wednesday stated that their party would remain to be a kingmaker for Maharastra government formation as it has state's "Kundali". However, Raut hinted that it wouldn't press for the CM position anymore.
Speaking to the press on staking its claim to become the kingmaker in Maharashtra government, Sanjay Raut said, "Anybody who has the majority of 145, be it any politician or MLA, can become the Chief Minister of Maharashtra. Governor will invite whoever has the figure of 145 or the largest party, but even they have to prove majority on the floor of the house." Maharashtra Government Formation: Devendra Fadnavis Says Mandate For BJP-Shiv Sena Alliance, Thanks Uddhav Thackeray For 'Support' After Getting Elected as BJP Legislative Party Leader.
He added, "Maharashtra ki kundali to hum hi banayenge. Kundali mein kaunsa greh kahan rakhna hai aur kaunse taare zameen pe utaarne hain, kis taare ko chamak dena hai, itni taakat aaj bhi Shiv Sena ke paas hai (We will make the 'Kundali' of Maharashtra. We still have the power to decide which planet is to be kept in sky and which stars need to be fallen on ground)."
The Shiv Sena parliamentarian was commenting on the statement of BJP leader Sudhir Mungantiwar who had said on Tuesday that the Assembly election mandate was for "Mahayuti" or grand alliance and asserted that his party too had various options open before it to form the government.
However, incumbent Chief Minister Devendra Fadnavis -- after being elected as the BJP Legislative Party Leader -- stated that the alliance between BJP, Shiv Sena and RPI (Athawale) and other parties in the state of Maharashtra is intact. He added that the alliance, called "Mahayuti" would form the government in the state and thanked Uddhav Thackeray for his "support". BJP-Shiv Sena Tussle for Power in Maharashtra: Our Party Too Has Options Open Before It, Says BJP Leader Sudhir Mungantiwar.
In the state assembly elections, the BJP-Shiv Sena secured 161 seats in the 288-member Maharashtra Vidhan Sabha, crossing the half-way mark of 144 seats. The BJP won 105 seats, down from 122 that it had bagged in 2014, while ally Shiv Sena secured 56 seats. The NCP put up a magnificent show by winning 54 seats and ally Congress won 44 with a combined tally of 98 seats.