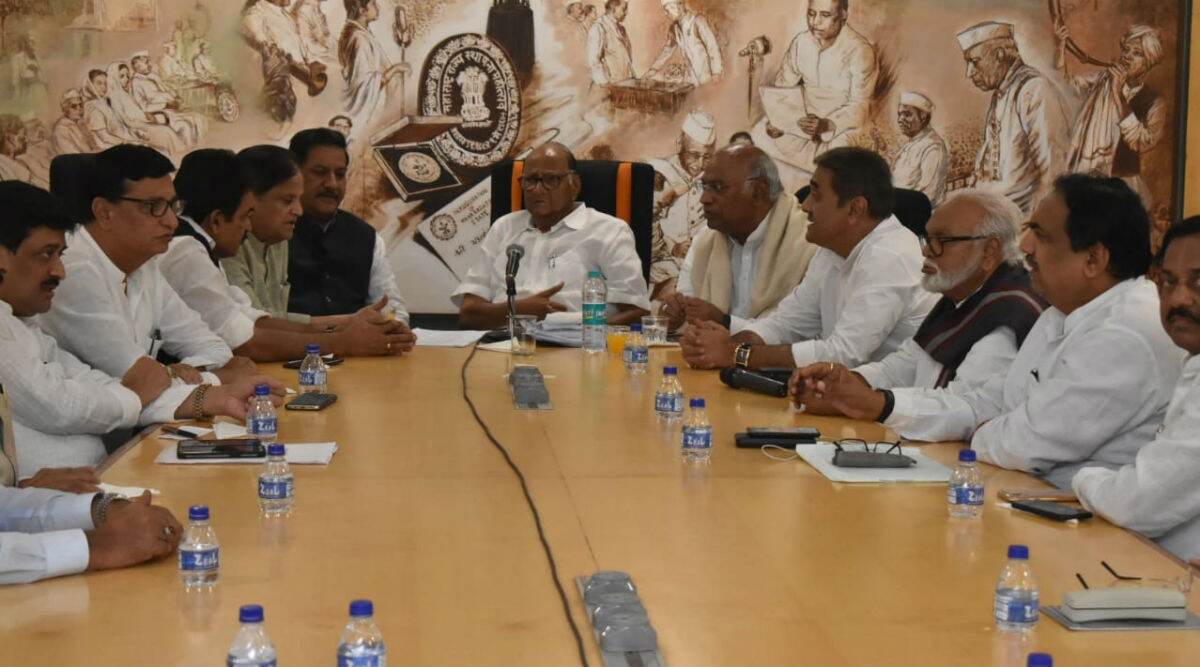 Mumbai, November 12: The Congress and the Nationalist Congress Party (NCP) on Tuesday remained undecided on supporting the Shiv Sena for government formation in Maharashtra where President's rule has been imposed. Following a high-level meeting, senior Congress leader Ahmed Patel and NCP chief Sharad Patel addressed a joint press conference where they said that the two allies will hold a thorough discussion on the matter and then take the final call. President's Rule in Maharashtra: Can Fresh Assembly Be Held? All FAQs Answered.
"We are in no hurry. We will hold discussions with Congress and then take a decision (to support Shiv Sena)," Sharad Pawar told media. "Unless we discuss how the government can run smoothly, it won't be easy to form an alliance," Pawar added. Ahmed Patel, a close confidant of Congress Interim President Sonia Gandhi, condemned Governor Bhagat Singh Koshyari's decision to recommend President's rule in Maharashtra before inviting the grand old party for government formation. President's Rule in Maharashtra: Congress List Four 'Grave Violations', Says 'Governor BS Koshyari Made Mockery of Democracy'.
Patel said that Shiv Sena President Uddhav Thackeray formally contacted Sonia Gandhi first time on Monday. "There were many issues that need to be discussed. Both parties have unanimously decided that first, we will discuss amongst us (Congress-NCP), then we will talk with Shiv Sena on a common minimum programme and others aspects before anything is finalised," he said. Pawar said that the President's rule has come as a relief to both the parties for carrying out discussions.
Earlier today, Governor Koshyari submitted a report to the Centre invoking Article 356 of the Constitution, recommending President's rule which was approved by the Union Cabinet and later got the assent of President Ram Nath Kovind. While the BJP refused to form government, upon Governor's invite, the Shiv Sena and NCP sought more time which was declined.