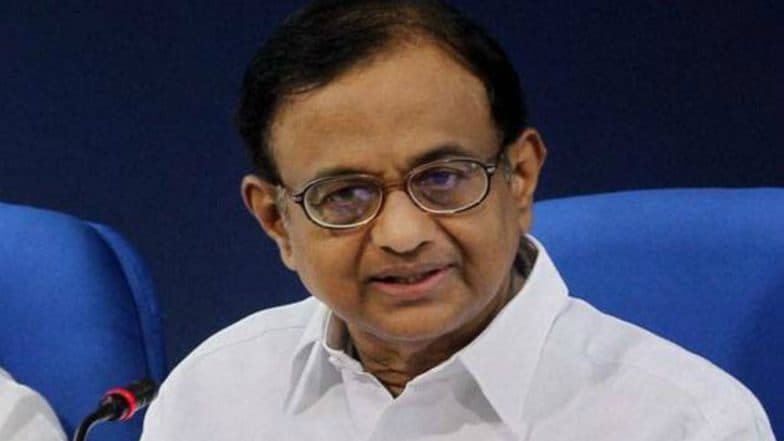 New Delhi, August 22: The Supreme Court (SC) will hear P Chidambaram's plea against the Enforcement Directorate (ED) on August 27, Tuesday. Whereas the former finance minister's plea against CBI will be heard tomorrow, on Friday. Earlier in the day, Chidambaram was sent to five days custody following the hearing in the case. P Chidambaram Sent to 5-Day Custody by CBI Court in INX Media Case.
Judge Ajay Kumar Kuhar was heading the bench hearing the case. Senior lawyers and Congress leaders Kabil Sibal and Abhishek Manu Singhvi argued on Chidambaram's behalf. On the other hand, Solicitor General (SG) Tushar Mehta represented the CBI in the case. INX Media Case: ED Investigating Officer Rakesh Ahuja Transferred.
The hearing lasted for more than an hour. Chidambaram was thereafter sent to CBI custody till Monday, August 26. However, Chidambaram's lawyers had moved the Supreme Court on Tuesday after the Delhi High Court denied him anticipatory bail.
The Delhi High Court Tuesday said the INX media case involving former Union minister P Chidambaram is a "classic case of money laundering" and that his custody was essential for the CBI to take the case against him to a conclusion. Justice Sunil Gaur dismissed Chidambaram's anticipatory bail plea in the corruption and money laundering cases in the INX Media scam case.