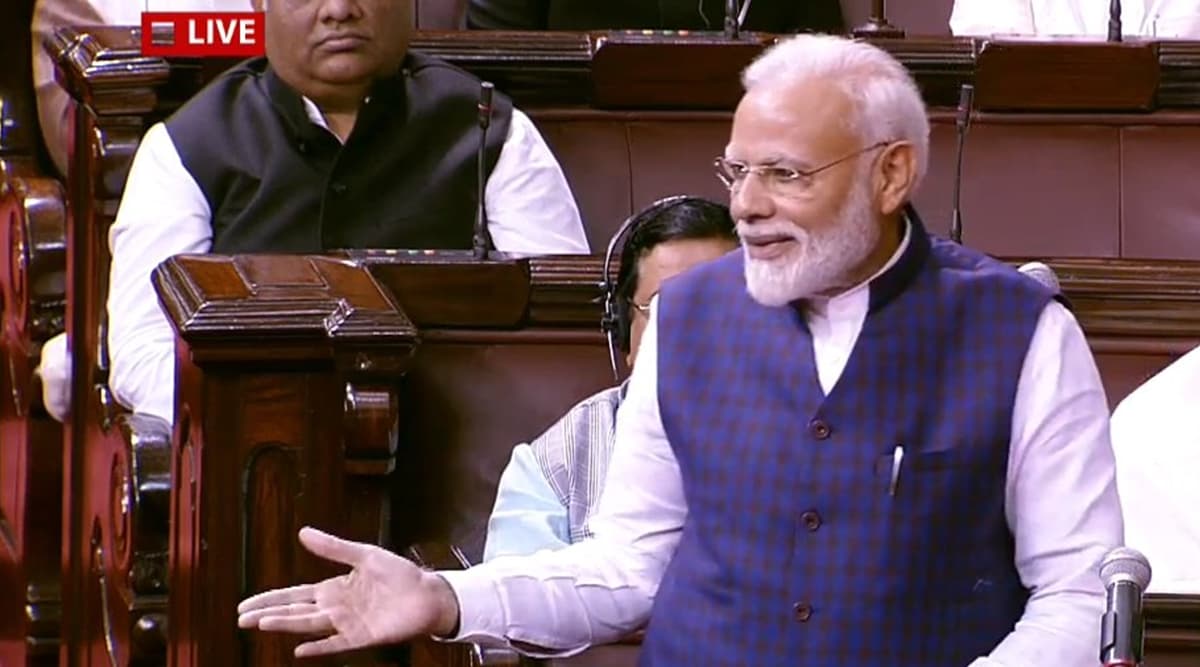 New Delhi, November 18: Prime Minister Narendra Modi on Monday addressed the 250th session of the Rajya Sabha. PM Modi called Rajya Sabha "a far-sighted house". Addressing the Upper House during the winter session of Parliament, the PM congratulated all the MPs of the Rajya Sabha. He said that a bicameral legislative framework has enriched our democracy and gave importance to India's federal structure." He added, "Two things about the Rajya Sabha stand out: It's permanent nature. I can say that it is eternal. It is also representative of India's diversity." Winter Session of Parliament Begins; PM Narendra Modi Calls For 'Frank Discussions on All Matters'.
The Prime Minister said that the Rajya Sabha gave an opportunity to people away from electoral politics to contribute to the country and its development.  He stated, "This house has seen many historic moments, it has made history also and has seen history being made as well." He praised Rajya Sabha MP's for passing Triple Talaq and GST bills. PM Modi added that decision to abrogate Article 370 was taken in the Rajya Sabha only. Winter Session of Parliament Begins Today; Citizenship (Amendment) Bill, Chit Funds (Amendment) Bill & Other Important Legislation Likely to be Passed.
Narendra Modi's Address in Rajya Sabha:
Watch LIVE! https://t.co/F8K513lADq

— PMO India (@PMOIndia) November 18, 2019
The Prime Minister stated, "Whenever it has been about national good, the Rajya Sabha has risen to the occasion and made a strong contribution. It was believed that the Bill on Triple Talaq would not pass here but it did. Even GST became a reality after it was passed in the Rajya Sabha." He also hailed the Nationalist Congress Party and the Biju Janata Dal for never disrupting the proceeding of the Upper House. During his address, PM Modi paid homage to Babasaheb Ambedkar. He said, "Who can forget that it was through the Rajya Sabha that a stalwart like Dr. Babasaheb Ambedkar could contribute even more to national progress."
The winter session of Parliament commenced today. It will be a 250th session of the Upper House. The opposition will try to target the centre over various issues including the economic slowdown, lockdown in Jammu and Kashmir and unemployment. The winter session will conclude on December 13.