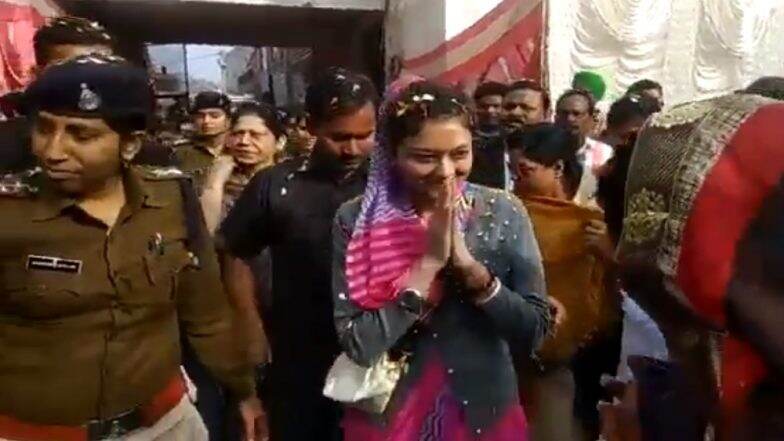 Bhopal, February 18: Perhaps taking a cue from Priyanka Gandhi Vadra who campaign for her mother Sonia and brother Rahul, Priyadarshini Raje Scindia on Monday launched a nine-day campaign in Guna, the parliamentary constituency of her husband Jyotiraditya Scindia who is busy reviving the Congress party in western Uttar Pradesh. Political circles in Madhya Pradesh are abuzz with talks that Jyotiraditya may launch Priyadarshini in the 2019 Lok Sabha elections.
On Monday, Priyadarshini met women workers at the booth level in Shivpuri and sought votes for Jyotiraditya. She visited the sports complex and played badminton and table tennis with kids, News18 reported. During her campaign, she is likely to meet women workers at the block level as well. "Maharaj (Scindia) aapke hain, aur aapke rahenge (Maharaj belongs to you and would always remain yours). No one in the country could replace him as a candidate," she said while addressing party workers. Rahul Gandhi to Priyanka, Jyotiraditya Scindia: 'Not Expecting Miracles in Two Months, No One Should Be Pressured'.
Priyadarshini also hinted at Jyotiraditya contesting from two seats in the 2019 general elections. "He (Scindia) has so much energy he could represent both Gwalior and Guna parliamentary seats," she was quoted as saying. Several leaders of Congress from Gwalior-Chambal region wants Priyadarshini to enter politics. If she contests from Guna, Jyotiraditya might shift to Gwalior.