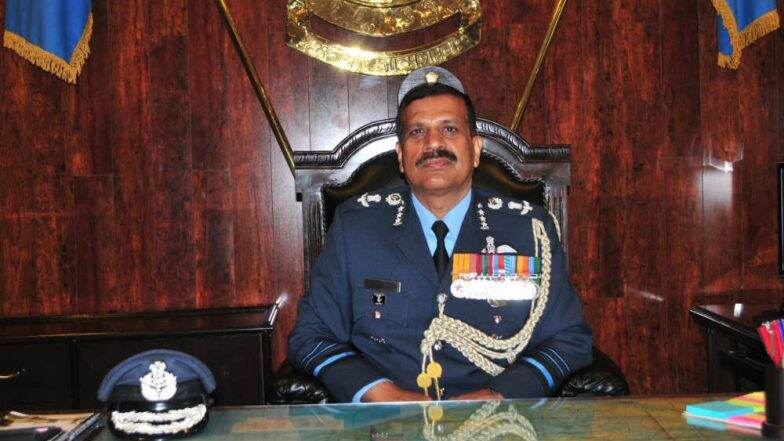 New Delhi, February 11: After a media report claimed that Prime Minister Narendra Modi led government dropped the anti-corruption clauses days before signing the Rafale deal, Air Marshal (retd.) SBP Sinha, who headed the Indian Negotiating Team that finalized the Rafale contract, said no such clauses were there as it was the inter-governmental agreement (IGA).
"Till now, we had 'government to government' contract with America and Russia. It's the third  'government to government' contract, which is with France. Such clause isn't there in any of them," Sinha told news agency ANI. The Air Marshal also alleged that notes related to the Rafale deal were brought up selectively. Rafale Deal: Full Text of 'Dissent' Note by Defence Ministry With Manohar Parrikar's Reply.
"Some notes are being selectively picked up to prove a point. Fact is none of them is linked to the Indian negotiating team. Indian negotiating team has forwarded its final report signed by all 7 members without dissent," Sinha said. The Hindu on Monday published a report claiming that the Modi government deviated from the standard clauses in the defence procurement procedure while signing the Rafale deal.
"The Defence Acquisition Council (DAC) chaired by the then Defence Minister, Manohar Parrikar, met in September 2016, and "ratified and approved" eight changes in the IGA. The most significant among these eight changes, recorded in a note signed by Vice Admiral Ajit Kumar, DCIDS (PP&FD) who was the member-secretary of the DAC, is at sub-para (c). This states Non-inclusion of the Standard DPP Clauses related to 'Penalty for Undue Influence,' 'Agents/Agency Commission' and 'Access to Company Accounts' in the Supply Protocols." The Hindu report said.
Earlier the newspaper published a note wherein the defence ministry had objected to 'parallel negotiations' that were being carried out by the Prime Minister's Office (PMO). Parrikar had termed the officials' apprehensions as 'overreaction' and directed them to sort out the issue with Prime Minister Narendra Modi's principal secretary.