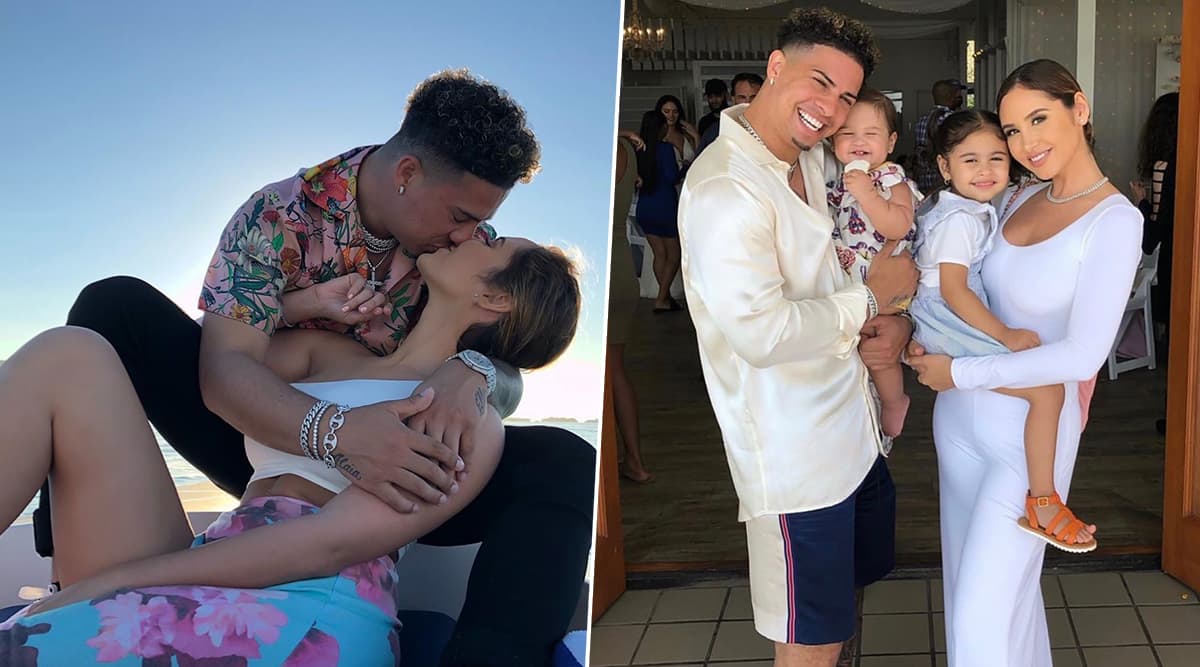 Popular YouTuber couple from LA, Austin McBroom and Catherine Paiz of the Ace Family are in the news but not for their prank videos. McBroom, a former footballer and Catherine, actor are now running the channel Ace Family. The vlogging couple has one of the fastest-growing channels on YouTube is now in the headlines for a dirty scandal involving rape and molestation charges. Austin Mcbroom was exposed by Cole Carrigan for allegedly molesting a girl and getting her pregnant. Mcbroom has been accused of cheating on Catherine in the past, but fans are now devastated with the shocking truth of this "happy" family on YouTube. With the scandal revealing some dirty truths, we tell you more about this controversial family.
What does Austin McBroom do?
Austin McBroom is a former basketball player from Eastern Washington. He played college basketball as a guard with the three different teams. He quit being on the field and now is famous as a YouTuber.
What is ACE family?
The Ace Family is a YouTube channel run by Austin McBroom, Catherine Paiz and features their daughters Elle and Alaïa. ACE stands for Austin, Catherine and Ella. They launched their YouTube channel in 2016 and now have more than 17 million subscribers. They usually make prank videos on each other. Ace Family Should Get Cancelled Demand Twitterati After Austin McBroom and His Father Accused of Rape in Cole Carrigan's Video!
Is Austin married to Catherine?
The couple is engaged and has two daughters. In one of the videos, Catherine Paiz revealed that she didn't think they would last this long.
How much do Ace family make YouTube?
The channel Ace Family has 17.7 million subscribers as of now. As per Nailbuzz, over 15,000 subscribers add on to their YouTube family. On average they get 5 million daily views. It equates to almost whopping $6.4 million annually.
What does the ACE family do for money?
The ACE Family are so popular on YouTube that they get sponsorship deals from different companies. For each deal they get paid in thousands of dollars. Some of the brand promotions they have done include The Cooking Fever App, Dollar Shave Club, Best Fiends. They even have additional merchandise which adds on to their income.
How much is the Ace family new house worth?
Their new house is a mansion that costs $10,000,000. They merged two properties to make this new mansion. The old one had 12,000 sq ft of living space, 1.8 total acres of land, 12 bedrooms and 13 bathrooms, so one can only imagine how much money they spent on the new one.
Here's a Video That Exposed The Scandal:
These are some of the commonly asked questions about the popular YouTubers. Fans are not impressed with the recent spill of news and the ones popular for their pranks couple is also being trolled on Twitter.