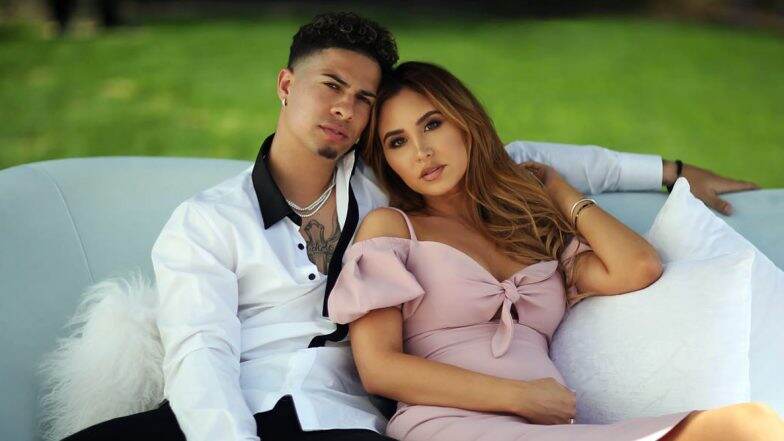 The ACE family is back to their regular uploading schedule as they added a video of them celebrating their younger daughter, Alaia's first birthday. The video is cute with Alaia and Elle cuddling and being a cute pair of siblings. However, the internet is not ready to forget the family and have been commenting about Austin and Catherine's recent drama with Cole Carrigan. While some fans point that Austin looks as if he's been crying, some have been saying Catherine's hair transformation proves how women switch up their hair to get over hard times. Cole Carrigan dropped a bomb when he made his exposing video on the ACE family and now people can't look at the vlogger family in the same way. Ace Family's Austin McBroom and Catherine Paiz Respond to Rape Allegations; Twitter Still Mad and Demands Legal Action.
Happy first birthday to Alaia Mcbroom. On October 17, the ACE family uploaded a vlog of them celebrating her daughter's first birthday. Even though the main focus was supposed to be the birthday girl, people are not ready to forget about the recent drama of Austin McBroom with Cole Carrigan. In the video Cole posted, he accused Austin of raping his friend and also getting a girl pregnant. Not only did he accuse Austin McBroom, but he also accused his father of being a part of the crime. Ace Family Should Get Cancelled Demand Twitterati After Austin McBroom and His Father Accused of Rape in Cole Carrigan's Video!
ACE Family's Alaia's Birthday Vlog
The comments section is full of disappointed fans.
Comments on Alaia's Birthday Vlog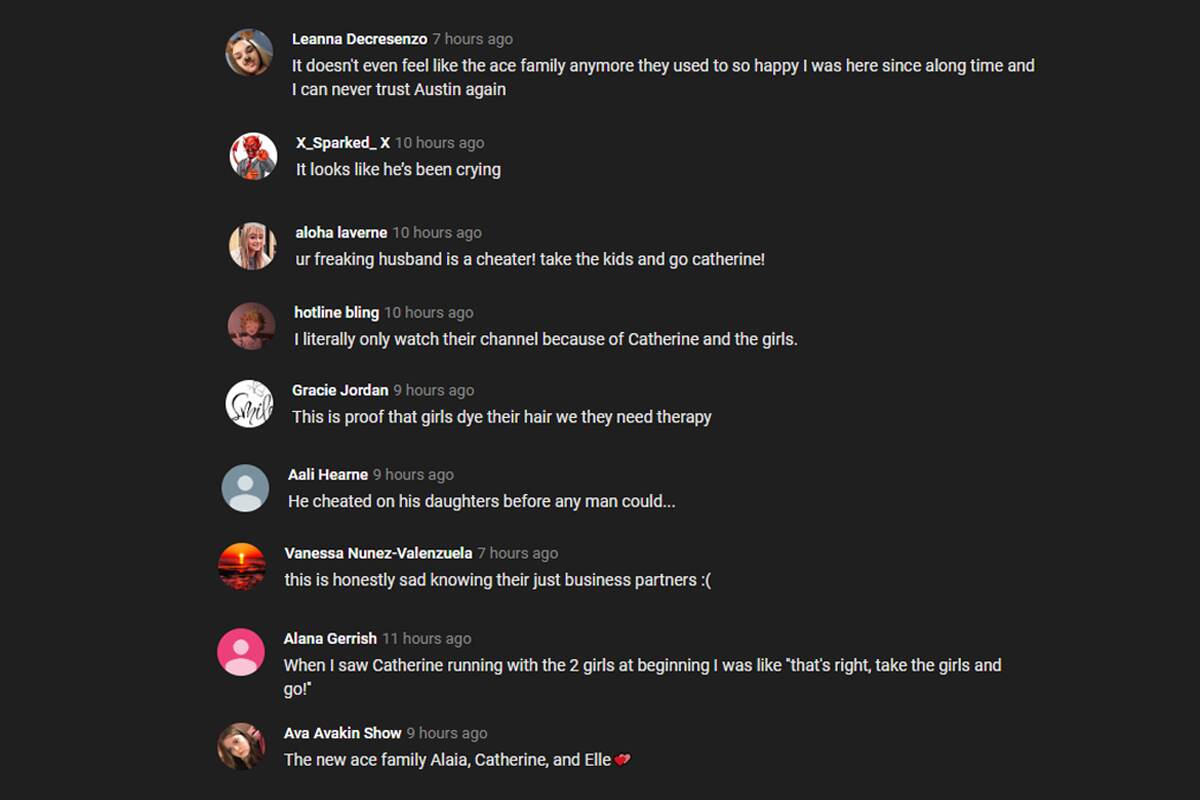 The comments have only been about their daughter Elle, how Catherine should run with the girls and how Austin needs to get charged. Even though people still love the little babies, nobody is here for the couple anymore. While some feel bad for Catherine, some truly believe she knew about Austin cheating and supported him. According to Cole Carrigan, Catherine was okay with everything Austin was doing with other girls unless he made it back in time for the vlogs.