She is known for giving us sleepless nights. What other options does one have but to make fans give that gorgeous smile that can take them on cloud nine when you are the world's most beautiful woman? But in this case, Aishwarya Rai Bachchan, for a (dramatically different) change, has decided to give us nightmares, if not kill our 'sweet dreams' in one swift stroke!
Why is she wearing this? And more importantly, what the hell is she wearing? Her-mother-in law is still the unquestionable head of the family who leads from the front with her indomitable persona and personality. Ash is still young! Why is she hurrying into herself into this Big Mama avatar? Aishwarya Rai Bachchan Looks Simply HOT in Black as She Poses With Abhishek and Aaradhya (View Pics)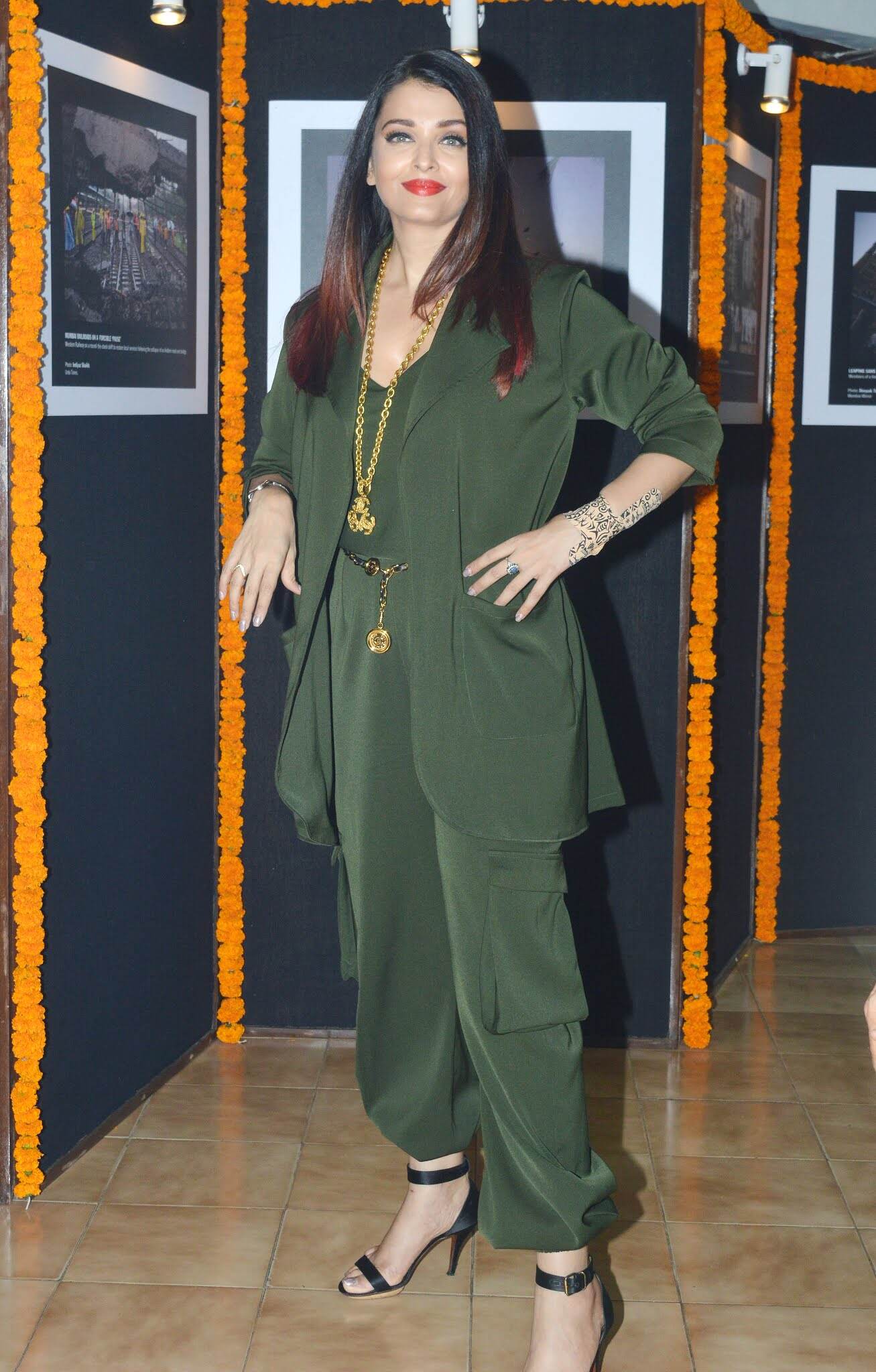 It's a known fact that Ash is very much a head turner, the globe over. But this time around she made our heads turn only to evoke 'Is she really Ash, as we know her?' query from us. The oversized attire was not exactly the wisest choice for the occasion. Known for being at ease in whatever she slips in, Ash looked a bit awkward on the occasion and....dare we say looked partially unsightly thanks to the attire! Aishwarya Rai Bachchan Looks Gorgeous in Black as She Visits Sonali Bendre's Residence With Abhishek Bachchan (View Pics)
The colour of her outfit added more gloom to this sartorial gaffe.  The straight hair and the makeup contradicted the monochrome of that couture in a not-so-nice way. And don't even get us started on the accessories. Looks like Ash was in the mood to give a certain Bappida a run for his....errr pure 24-carat gold!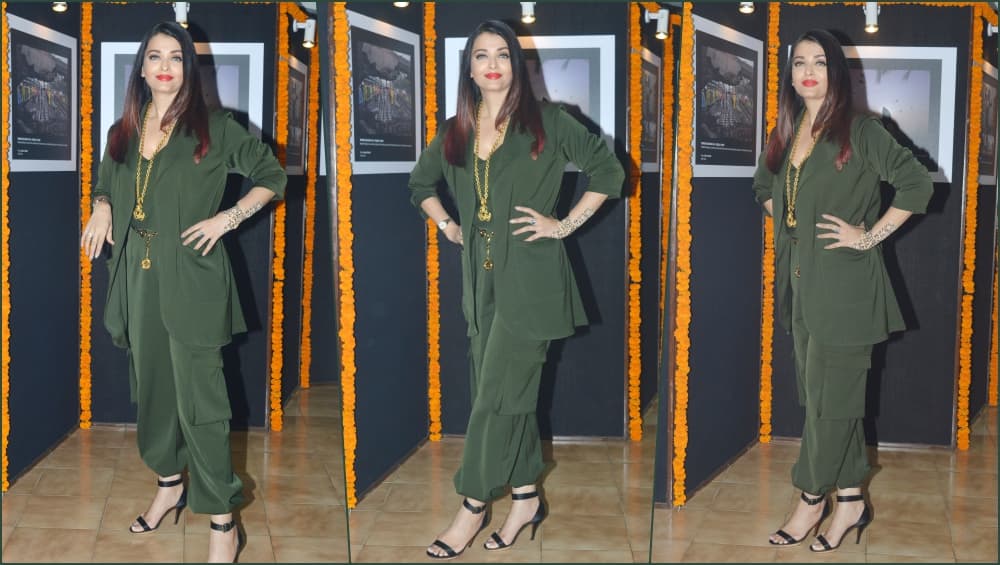 The swag of the hipster and the sass of the bohemian rockstar was what Ash was probably trying to pull off with elan. But TBH, the end result did not quite match the intentions to produce a faux pas like no other!