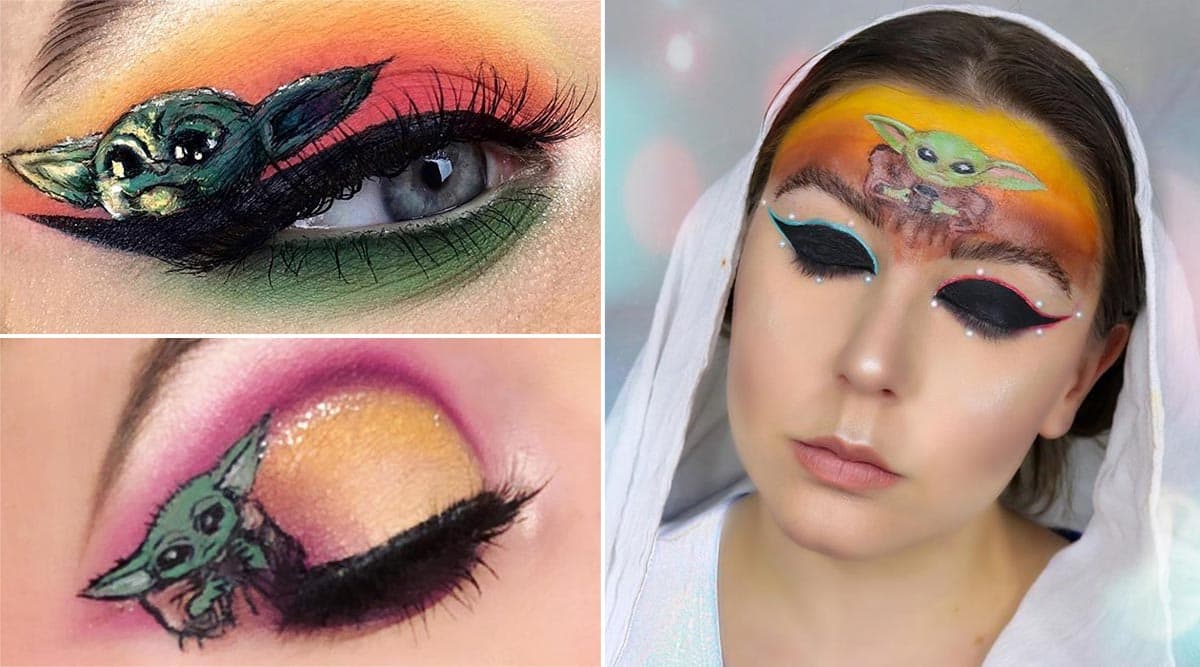 Towards the end of last year, Disney Plus' series The Mandalorian introduced everyone to Baby Yoda. And within a glimpse of this Star Wars character, it captivated everyone's heart. Baby Yoda's cuteness was made into funny memes and jokes and it didn't stop there. Now Yoda is proudly sitting on many girl's eyebrows. Yes, you read that right! Baby Yoda makeup trend is emerging with some completely transforming themselves into the green-faced character, while others making the character on their eyebrows. Baby Yoda eyebrows are the growing fad and multiple pictures of this new eye makeup trend are being shared online.
The character of Baby Yoda maybe just a few inches tall but he reached heights when it came to fandom. The tiny creature sipping soup or showing his hopeful puppy-eyes, it even had people demanding for an emoji. People signed a petition asking Apple to add Baby Yoda in the collection of its emojis. Now, it has reached the beauty trend with girls placing the character on their brows. Several women have shared pictures of their Baby Yoda-inspired make up. Blood Dripping Eyeliner Is Everybody's New Favourite Look for Halloween 2019 and It Is HORRIFYING!
Check Pics of Baby Yoda Eyebrow Makeup:
Yoda Sipping Soup on The Eyes
View this post on Instagram
Perfectly Perched up on the Eyelid
View this post on Instagram
Sitting on Her Brow
View this post on Instagram
From Brow to the Forehead!
View this post on Instagram
So Pretty!
View this post on Instagram
Looks so beautiful! Are you too a crazy Star Wars' fan or absolutely love Baby Yoda? Then you can also show off your fandom by carrying the tiny character on your eyes.