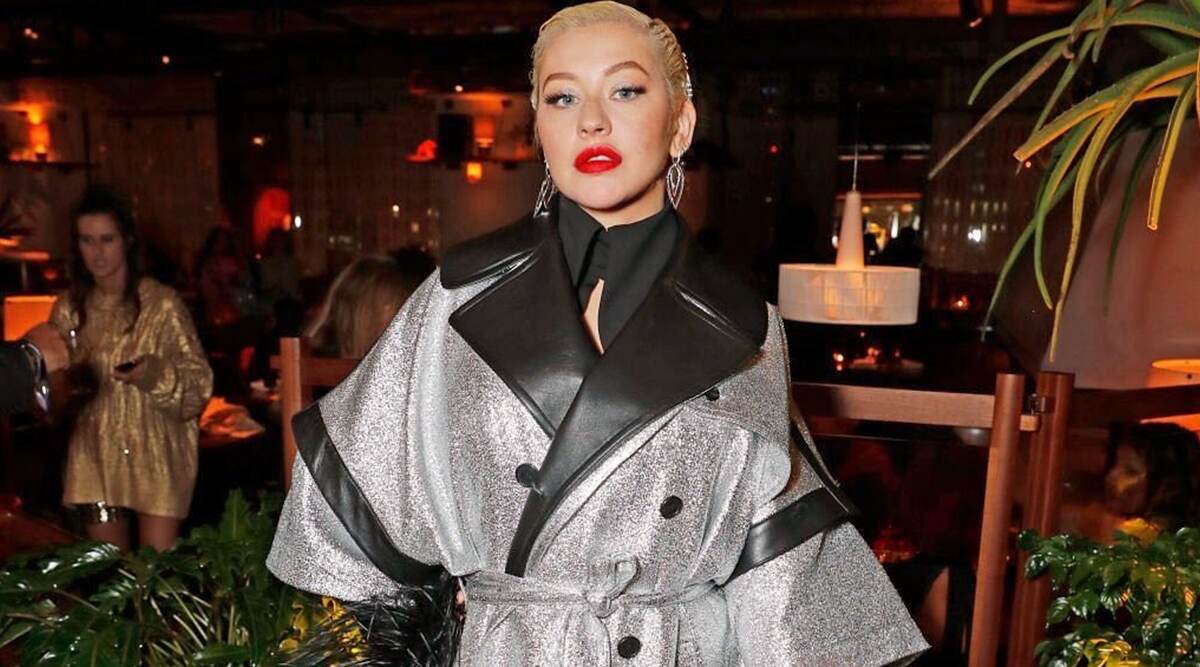 Christina Aguilera has made people turn to her at events like London Fashion Week. The singer has been attending the parties as a part of the VIP clan. She showed up to the party by LOVE and Youtube, wearing a shimmering silver trenchcoat. While the look was flashy and something innovative, it makes our eyes hurt. It's too bright and makes Christina Aguilera look like a disco ball. And are those pompoms by her wrists? Christina Aguilera Goes Makeup Free for Paper Magazine, What are the Benefits of Not Wearing Makeup?
Christina debuted a whole new look when she arrived at the Love and Youtube party for the London Fashion Week. The singer had her hair slicked back and gelled. The platinum blonde hair almost looks invisible with the flat look. But let's talk about the outfit! Who cares about her hair when she put such an obnoxious coat on display! Christina Aguilera Doesn't Want to Influence Her Kids Too Much.
Christina Aguilera Shining Bright Like a Diamond
View this post on Instagram
Her oversized silver coat has pompom-like frills at the wrist, and we have no idea what she's trying to do with the look. We know glitter and shimmer are everyone's favourites, but the fitting looks awful. The trenchcoat fails to look oversized in a cool way and looks too big to have a proper fit. It's stuck in the middle of the oversized and chic fit. She looks cheerleading ready with the outfit. And if the coat wasn't enough to blind us, her lipstick is making it worse. The bright orange toned red would've worked for some other outfit but not this one. And, definitely does not work with the platinum blonde.