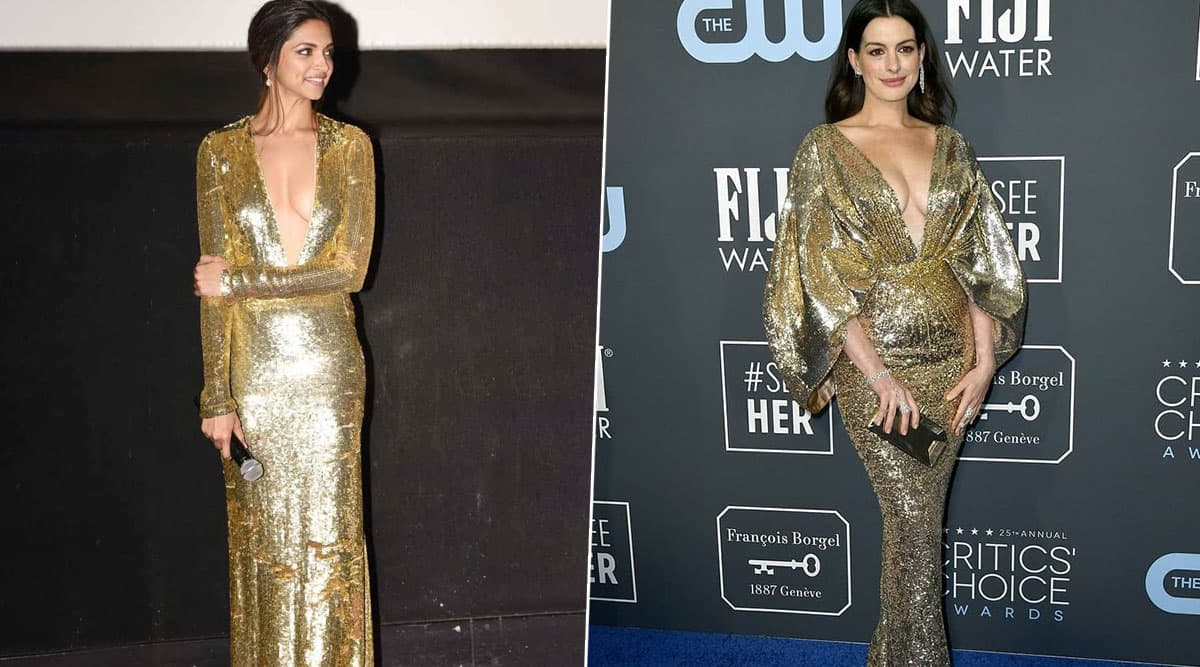 If Beyonce picking a Deepika Padukone approved design wasn't enough for you to trust her choices, try ignoring Anne Hathaway's latest red carpet outing which seeks inspiration from DP's earlier attempt. The Dark Knight Rises actress was glowing in her glittery and shimmery golden dress from the house of Atelier Versace at the Critics' Choice Awards held in California today. The design, though basic had some alluring features and elements that helped enhance its look further. However, we couldn't help but draw similarities to Deepika's previous attempt during the promotions of her Hollywood debut movie xXx - Return of Xander Cage. Beyonce Apes Deepika! When Queen Bey Seeks Inspiration From The Queen of Bollywood, We Can't Keep Calm.
Anne Hathaway in Atelier Versace
Anne Hathaway's choice for the annual Critics' Choice Awards was sharp but not distinct. We have seen one too many designs from a similar silhouette and the blingy element makes it even more dullsome. Thankfully, its plunging neckline makes it a red carpet-worthy outfit but otherwise, Hathaway had the potential of picking something very unique and more raunchy.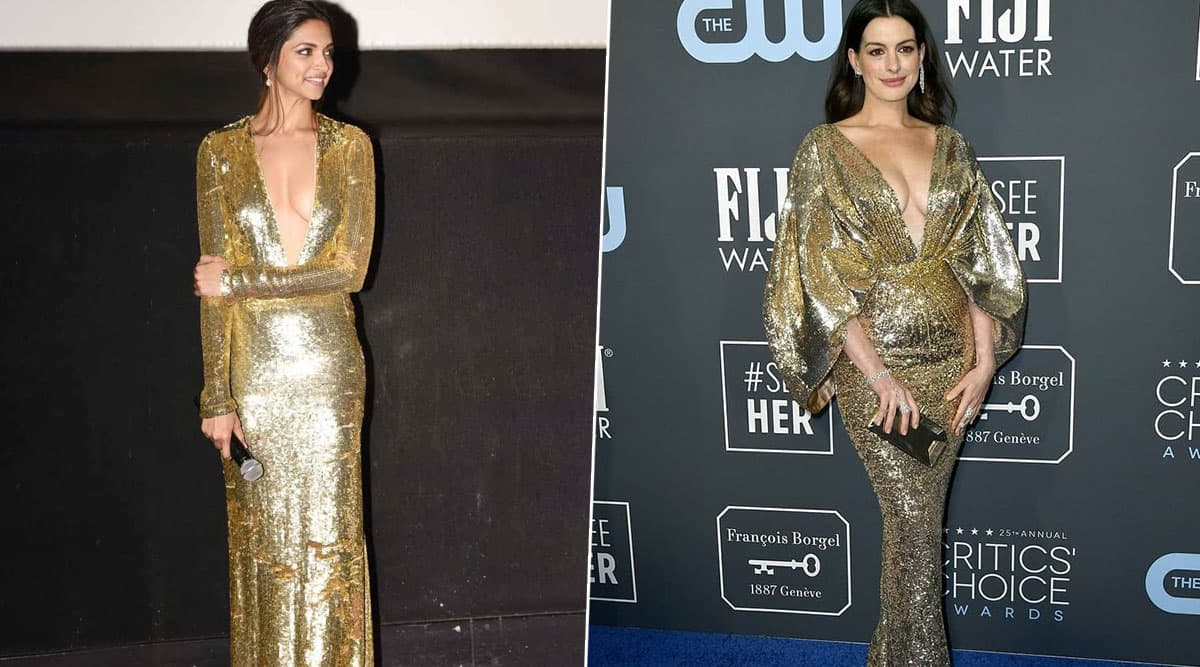 Deepika Padukone in Naeem Khan
Deepika Padukone's Naeem Khan design may have looked perfect on a piece of paper but guess, DP's super svelte figure wasn't enough to pull it off. Thankfully, she chose a no-jewellery look that perfectly complemented her choice for the evening. Deepika Padukone or Katrina Kaif -Who Nailed this Gauri & Nainika Creation Better?
Interestingly, both Deepika and Anne went for a pair of delicate earrings to enhance their look and not ruin it further. The Hollywood star further locked in lose and soft curls for the occasion while the Bollywood queen settled for a messy ponytail. While we have silently voted for our personal favourite stunner, who do you think will get your vote?
Anne Hathaway or Deepika Padukone - Who Won this Fashion Race?
Start voting for your favourite name and let us know who won this fashion race.