We can't deny that we saw some of the chicest fashion trends in 2018. Most were indeed the distant cousins of old 90s styles while just a few were actually unique. People went all out and about on those sequins, waist bags, high-waisted skinny cropped pants, pantsuits, a lot of frills, leopard print, boots (thigh high), high-slits, pencil skirts, tie and dyes, capes, bare shoulders, etc.- just a few to name that even a slightest of a fashion aware person will know of. 10 styles from the 80s and the 90s that have made a comeback AND HOW!
Some fashion moguls even claim that 2018 was basically 80s and 90s. Like for example, in terms of makeup, we saw metallic and glitter everywhere. Matte makeup did take a step back to make way for dewy fresh makeup in 2018 just like the 90s. However, let's also collectively agree that we saw some of the worst fashion trends that did gain a bit of limelight initially. But I believe we must leave those behind in 2018 while we enter in 2019. Here are some of the worst trends of 2018 that should die.
Narrow sunglasses
Whenever I hear narrow sunglasses, the only person comes on my mind is Kangana Ranaut. Kangana carries such glasses like a boss, no doubt about that but don't you think it should stay in 2018 itself? What say?
View this post on Instagram
Bell-bottoms
We have dealt with them in the 90s now no more, please. Not only do they look obnoxious but they are also very difficult to carry. Am I the only one who thinks so?
View this post on Instagram
Transparent bags
Well, I agree there was a time I liked them but not anymore. I don't want to show everyone all the things I carry around with me. NO!
View this post on Instagram
Puffed up dresses
Remember the memes that were made on the puffer jacket Kendal Jenner wore recently? While Kendall may be able to carry it well but sorry we don't want to look like a parachute, thanks.
View this post on Instagram
Sporty bike sunglasses
Stills from all the Dhoom movies begin to revolve around my eyes. They may have looked chic on Uday Chopra, but we should not bring it along with us to 2019.
View this post on Instagram
Off/cold shoulders
We should get over the off-shoulder and cold-shoulder shiz now, don't you think so? I don't want to freeze my shoulder in 2019, what about you?
View this post on Instagram
Random cut-out dresses
Yeah, the ones that simply don't sit where they are supposed to. They may look good in imagination or maybe on Deepika Padukone, but let's all say bu-bye to that trend.
View this post on Instagram
Chokers
Another gorgeous trend of 2017-18, we would like to say goodbye to. With all the due love and respect- see you again some other time, chokers!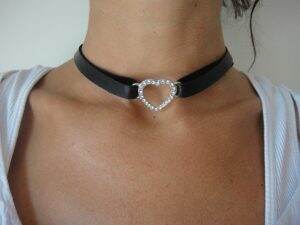 Pom-Pom tassels
Omg! The multi-colour pom-poms were everywhere at the beginning of the year. Probably in EVERY. DAMN. OFF-SHOULDER. FRILL. TOP. Not anymore!
View this post on Instagram
While this was entirely my perception of what I am done with this year, I would love to hear what you think was the worst trend of 2018. With the hope that 2019 brings in tonnes of amazing fashion trends, happy new year, fashionistas!