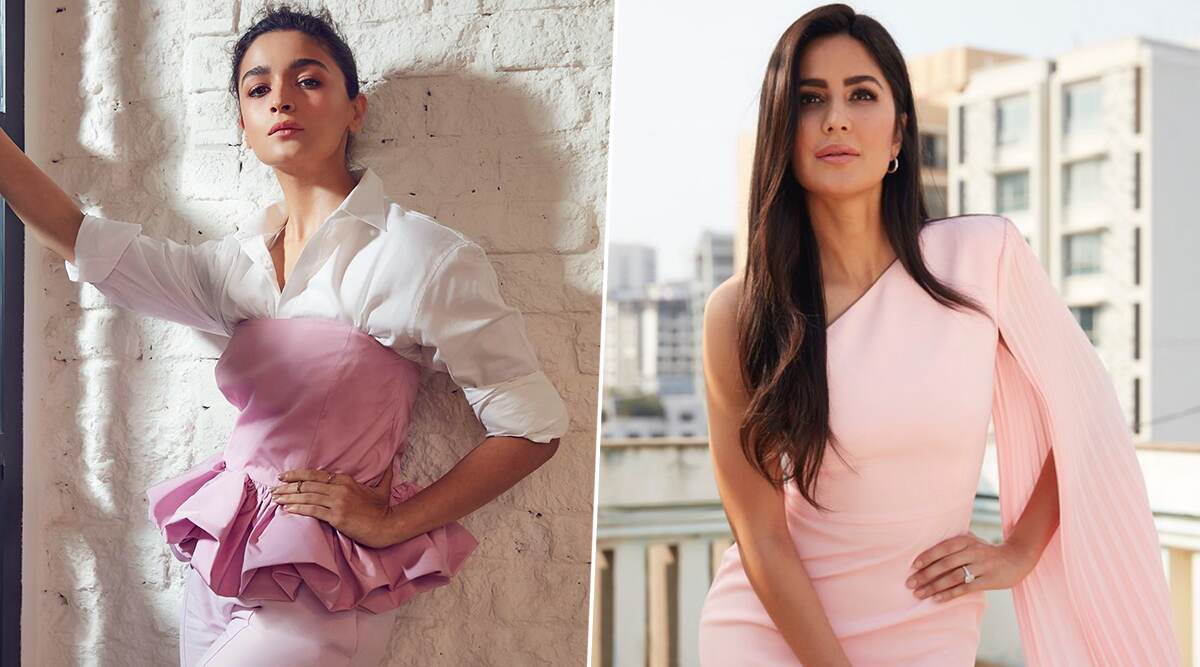 While Emilia Clarke showed you to embrace the bright hues and shades of yellow on a red carpet, Bollywood beauties Alia Bhatt and Katrina Kaif are busy flaunting their own love for some pastel shades. With winter coming in the picture, you are expected to lap up all the dull hues while your heart still craves for those pretty pinks and electric blues. But hey, if fashionistas like Katrina Kaif and Alia Bhatt can nail the soft hues this season, then so can you. Their approval is all you need or all that matters. Katrina Kaif Goes From Being a Glam Girl to Perfect Desi Beauty In Less Than Twenty Four Hours and All We Can Say is WOW! (View Pics).
Alia Bhatt and Katrina Kaif's style evolution has been terrific with these girls acing their fashion game like a pro. With the help of their brilliant team and ace stylists like Tanya Ghavri and Lakshmi Lehr, the pretty ladies of B-town are able to strut in style while pulling off some contrasting styles.
Katrina Kaif
View this post on Instagram
Katrina Kaif's powder pink dress for her press meet defines elegance. The outfit will probably find a place in Ivanka Trump's wardrobe when she decides to meet any international delegation. Its pale hue, in fact, elevates its overall look giving us some effortlessly chic and satisfyingly modish vibes. Fashion Faceoff: Katrina Kaif and Parineeti Chopra Share Some Love, a $110 Gigi X Reebok Jacket!
Alia Bhatt
Alia Bhatt's otherwise formal look finds a touch of glamour in her Zara corset. The design is definitely not voguish but a constant rather! Whoever said pink is very boring, should take some slaying lessons from Ms Bhatt and Kaif individually. While Katrina prefered going all feminine with her #ootd, Alia was more about being bawsy but in a charming way.