This year felt like a beautiful spring after a chilly winter from a fashion lover's point of view. With so many sartorial stunners, picking the most ravishing outfits on so many occasions, we had no choice but to ogle at their sultry pictures. From the usual ones like Kareena Kapoor Khan and Priyanka Chopra to the new entrants, Shraddha Kapoor and Sonakshi Sinha, 2018 was filled with divas who had vowed to rule our hearts with their impeccable style statements and a panache that's hard to match. The year was loaded with so many stunning moments that were arduous to ignore and difficult to resist. Kareena Kapoor Style Transformation on Koffee With Karan: See in Pictures Bebo's Evolution Over the Years on the Famous Couch.
With Bebo's envying wardrobe that's a dream come true for any girl to Sonakshi's commendable style evolution, it's time we cheer for these fashion leaders for they totally deserve it. As a fashion admirer, we don't mind worshipping these Goddesses and we certainly hope they continue to slay in the coming years. While we adore them day in and day out, it's time you join our league to sign their praises. Let's have a quick look into how they were able to stand apart from the rest and why are we busy gushing so much about them/
Kareena Kapoor Khan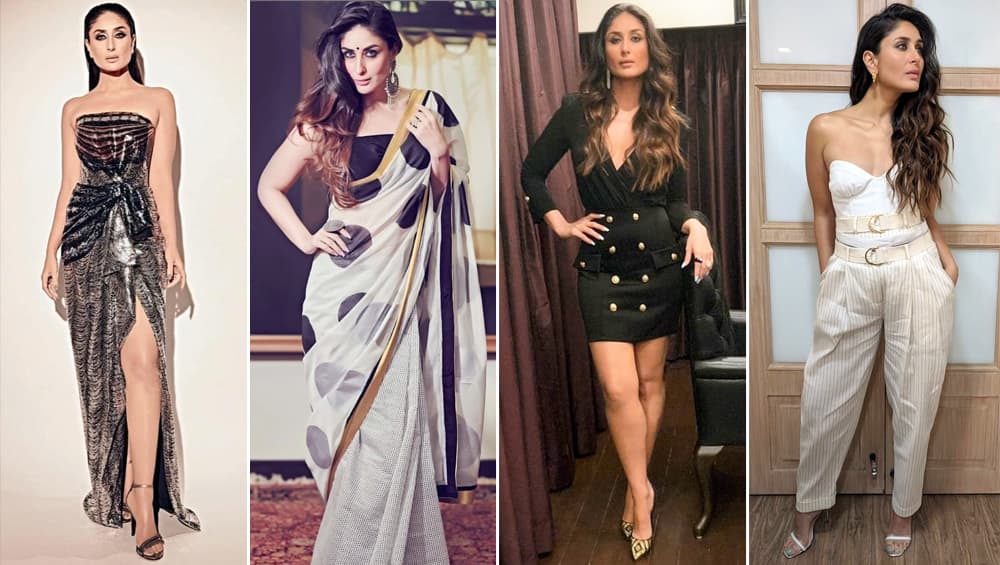 Kareena Kapoor Khan needs no description. She's probably Bollywood's first fashionista who takes her style game very seriously. From her red carpet appearances to airport spottings, there's nothing ordinary in her wardrobe and it's a healthy blend of any damn silhouette. From sarees to jumpsuits, there's nothing that Kareena hesitates to experiment and there's nothing that she fails to justify. Definitely one of the best-dressed actresses in the industry, she's worthy of the 'stunner' tag bestowed upon her by us.
Priyanka Chopra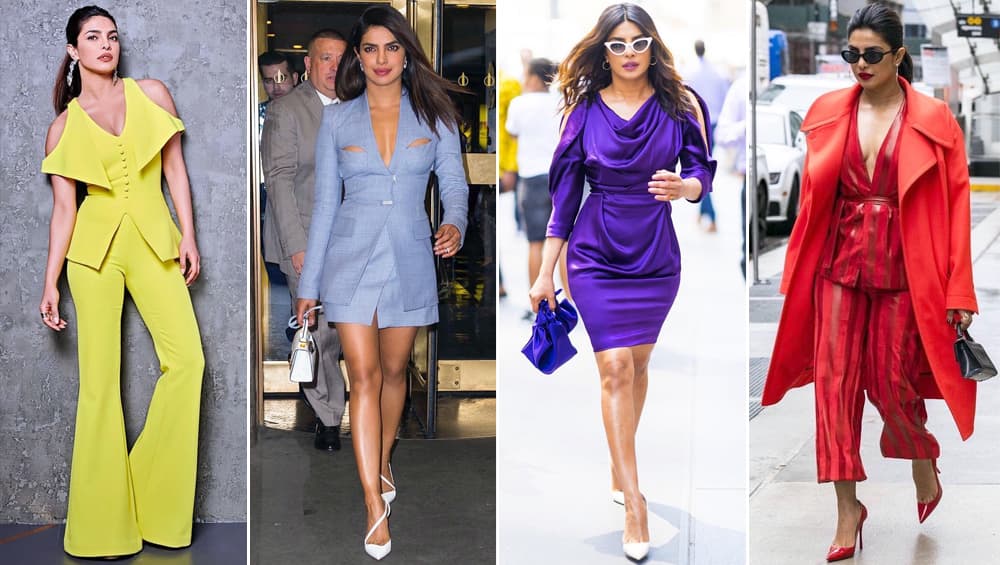 Priyanka Chopra's style evolution has seen all the good and bad days. From being a not-so-great dresser to an icon who impressed the fashion critics all around the world, PeeCee's journey has been inspiring and note-worthy at the same time. From the very famous cut-out blazer dress to nailing the monotonous fashion, is there anything that she can't really pull off? Don't scratch your heads for the answer is big fat NO. Priyanka Chopra - Nick Jonas' Wedding Just BEAT This Royal One To Be The Second Most Searched Weddings on Google in 2018.
Shraddha Kapoor
Shraddha Kapoor has been a happy surprise for us this year. Honestly, we resisted the actress when it came to her fashion statements but she has evolved and how! Should we credit her new stylist, Tanya Ghavri for bringing this much-needed change in her or should we applaud the actress for finally learning the 'F' game? From LBDs to colourful separates, the actress was a game for anything and everything that's stylish and oh-so-glamorous. She definitely deserves a spot in this category and we hope she has no plans of letting it go anytime in future. Alia Bhatt or Shraddha Kapoor – Who Nailed This Zara Tuxedo Dress ?
Sonakshi Sinha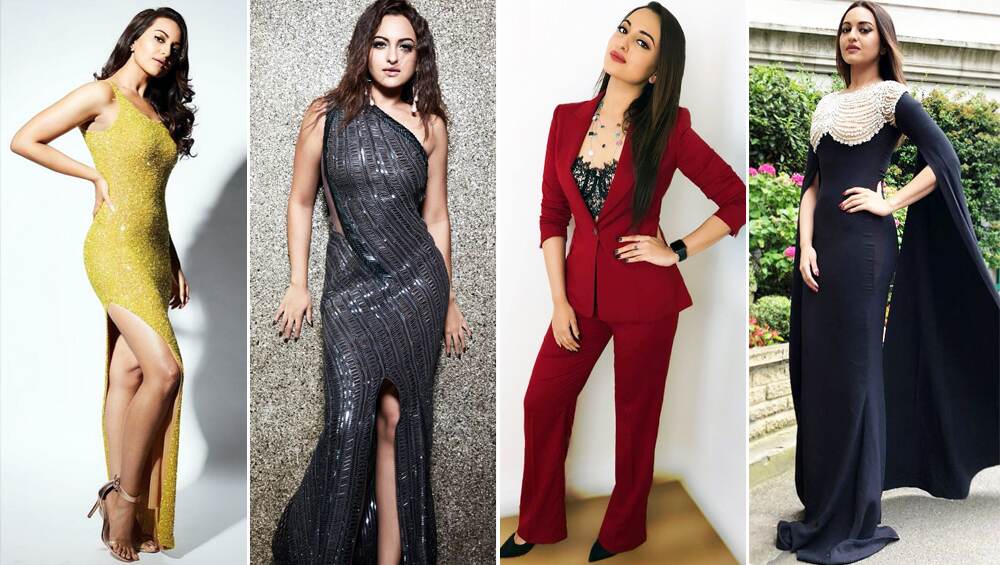 It's startling to see Sonakshi Sinha's name in this category but her style file throughout 2018 was worthy of this feat. Elegant pantsuits or body-hugging evening gowns and Sonakshi would say, 'bring 'em all'. The Dabangg girl has been as fearless with her sartorial choices as her reel life characters and we are glad to place her in this category that earlier seemed to be a distant dream for her.
Karisma Kapoor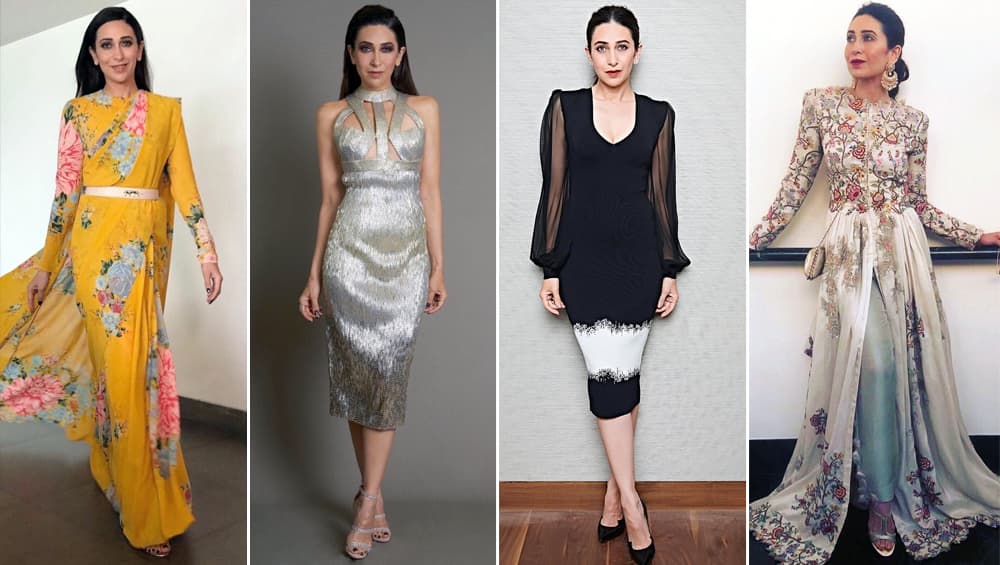 These Kapoor sisters sure know how to make heads turn whenever they step out. While Kareena is a born stunner, Karisma should be applauded for setting her on the right path. The Hero No 1 actress was a fashion icon in the industry when no one really took it seriously. And her association with the same word and world continues even today. Picking the most ravishing outfits and slaying in all of them seems to be her forte and no one can beat her at it. From modern dresses to ethnic picks, Lolo sure knows how to make statements in any style and we're amazed by her consistency. But then again, there's a saying, 'Once a diva, always a diva, right?'