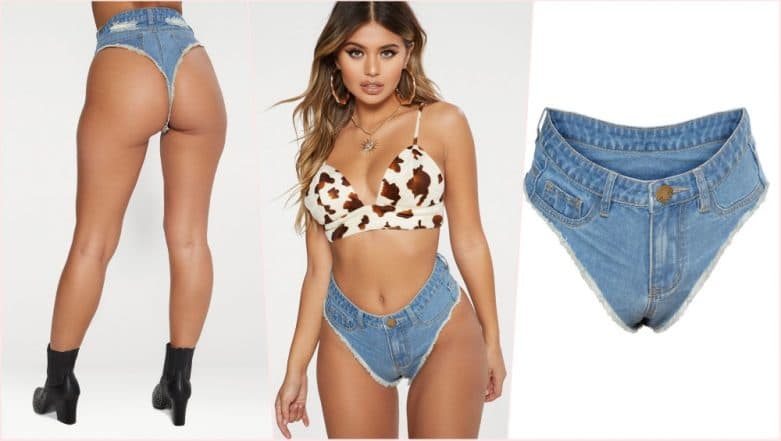 There is no shortage of weird denim trends in the world. Joining the crazy list is denim thongs by UK-based fashion company and retailer PrettyLittleThing. Launched earlier this year as tiny denim shorts - MID WASH DENIM KNICKER is selling like hot cakes. What makes this G-string denim knicker such a rage among buyers is probably because it shows off the whole bum! Yes, get ready to flaunt your derriere like never before with these sexy pairs of denim thong. If you have any doubt this nearly-naked denimwear to appear on you, feel free to look at the pictures. Thong Jeans are a Hit However You May Laugh at It! There's Waitlist for Denim Brand's Extreme Cut Out Jeans Priced at Rs 11,424!
Denim thong that was priced at fifteen pounds (equivalent to Rs 1,341) is currently available in five pounds (equal to Rs 447), and according to PrettyLittleThing, around 50 pairs are sold in the last 48 hours! Let us look at these jeans knickers in detail to understand fashion lovers' new denim obsession. It is high-rise shorts but with thong-style backside to leave wearer's bottom fully exposed. Basically, if highway jeans shorts went naughty with G-String panties one night, it would give birth to the DENIM THONGS! Jennifer Lopez Goes Pantless! Steps Out in Nothing but a Crisp White Shirt and Thigh-High Versace Denim Boots (See Pics).
PrettyLittleThing's new offering leaves very little to the imagination, and it has found more enthusiastic takers than naysayers. One of the girls expressed her angst seeing the over-revealing shorts by writing, "I mean I do love Pretty Little Thing, but WHAT THE HELL ARE THEY 😩😩😩😩". However, there are just too many welcoming the outfit wholeheartedly. Their common expression was - If you've got it, flaunt it! Well, it's decided then – Denim Thongs get much love than hate.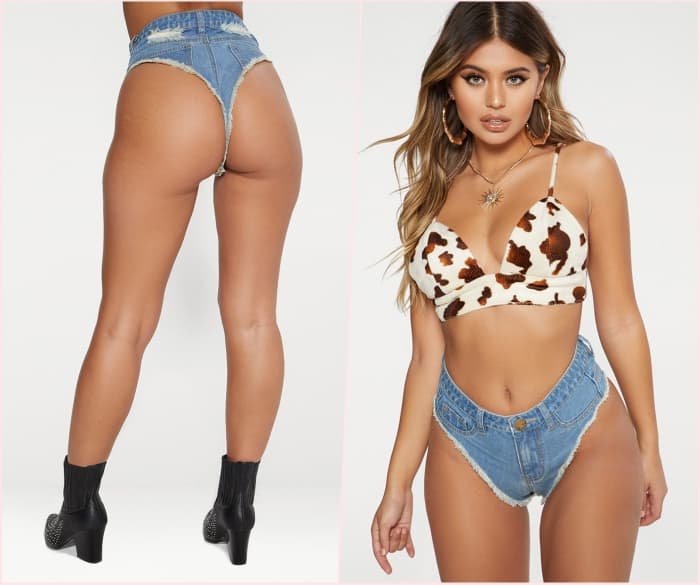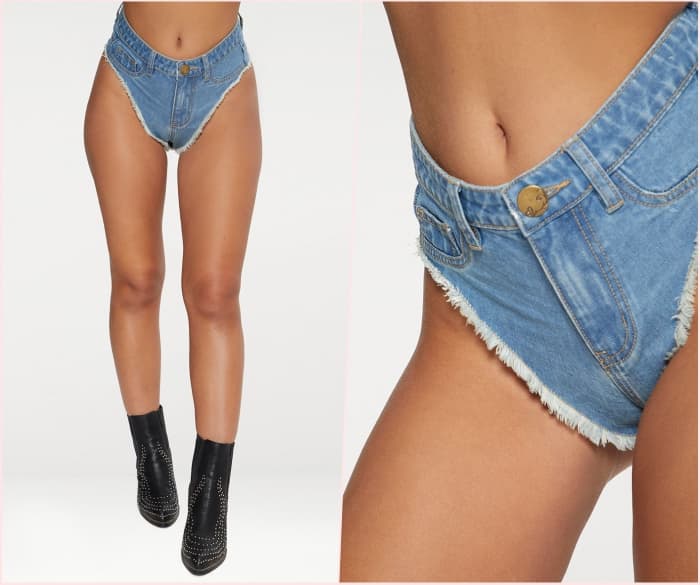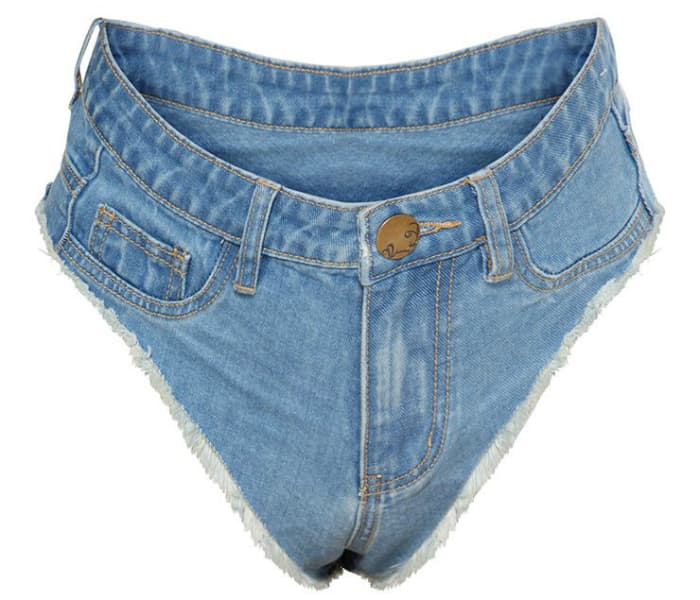 Among other bizarre denim fashion that has taken stirred up the fashion circles with its height of innovation are (in)famous thong jeans that made their debut at Amazon Fashion Week in Tokyo the previous year. However, they grabbed everyone's attention when Los Angeles denim brand Carmar Denim re-introduced them in the market as ''Extreme Cut Out Jeans' selling at USD 168 (equivalent to Rs 11,818 in Indian currency). 'Inverted Jeans' Are The Newest Fashion Trend That Social Media is Not Impressed With.
Then there have been crotchless jeans made by British brand The Ragged Priest and were being sold on ASOS for £75. We also saw inverted jeans, crazy denim thigh-high boots that were swapped in for regular trousers by actress-singer Jennifer Lopez. The list is endless because there's no stopping new imagination and crazy creative juices.