Sonam Kapoor can rightfully be called Bollywood's official fashionista thanks to Hollywood hotties aping her style! That's right. At the ongoing Venice Film Festival, actresses Cate Blanchett and Lady Gaga, when representing their films stepped on the red carpet in gorgeous looks that were once worn by Sonam Kapoor! The gowns they chose to wear were donned by the Bollywood actress two years ago. Check out how they rocked the look.
Valentino vs Elie Saab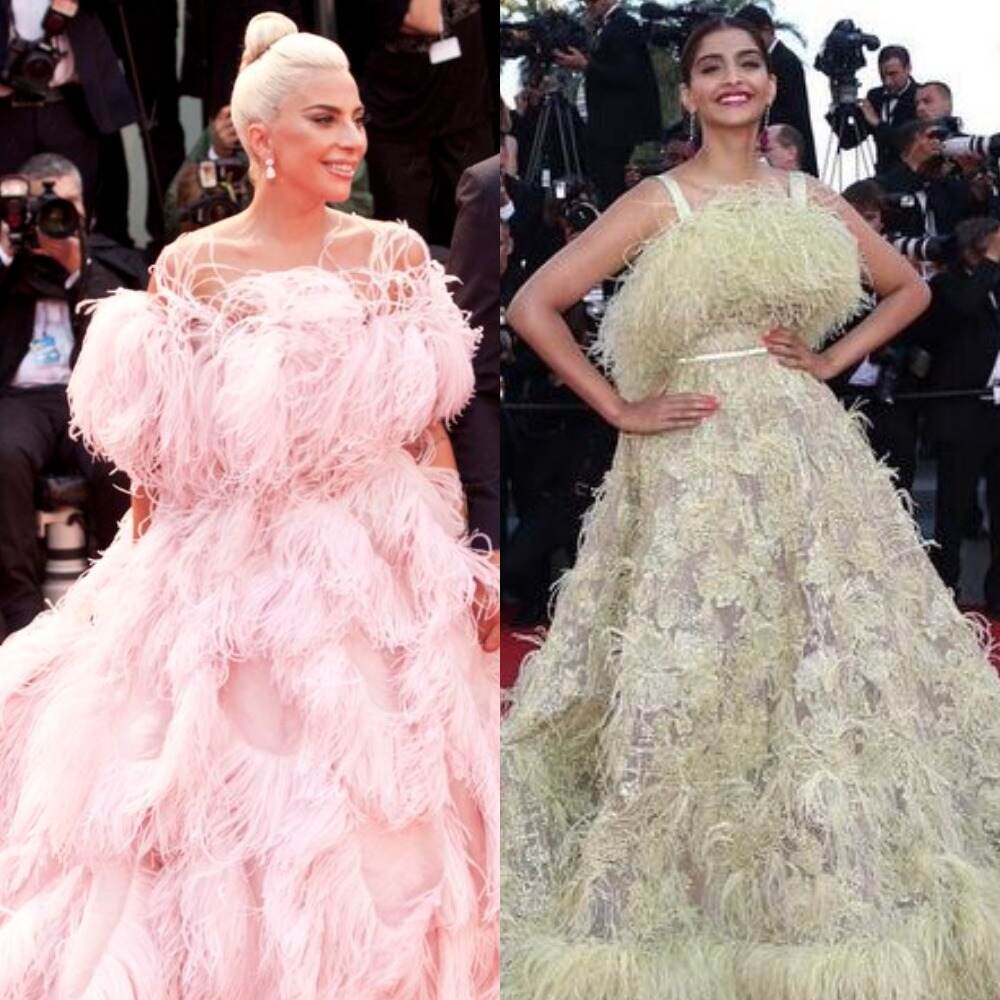 Gaga chose to wear a voluminous feathery Valentino Couture gown designed by Pierpaolo Piccioli. She returned to her blonde locks as she wore an updo hairstyle with basic makeup. Go down the memory lane and you'll be reminded of Sonam Kapoor's 2015 Cannes red carpet look that literally broke records of trolling at the time. Her Elie Saab gown wasn't well-received. However, looks like Gaga sure fancied her look, enough to wear it on the red carpet of the Venice Film Festival where her film, A Star is Born, was opened.
Armani vs Yanina Couture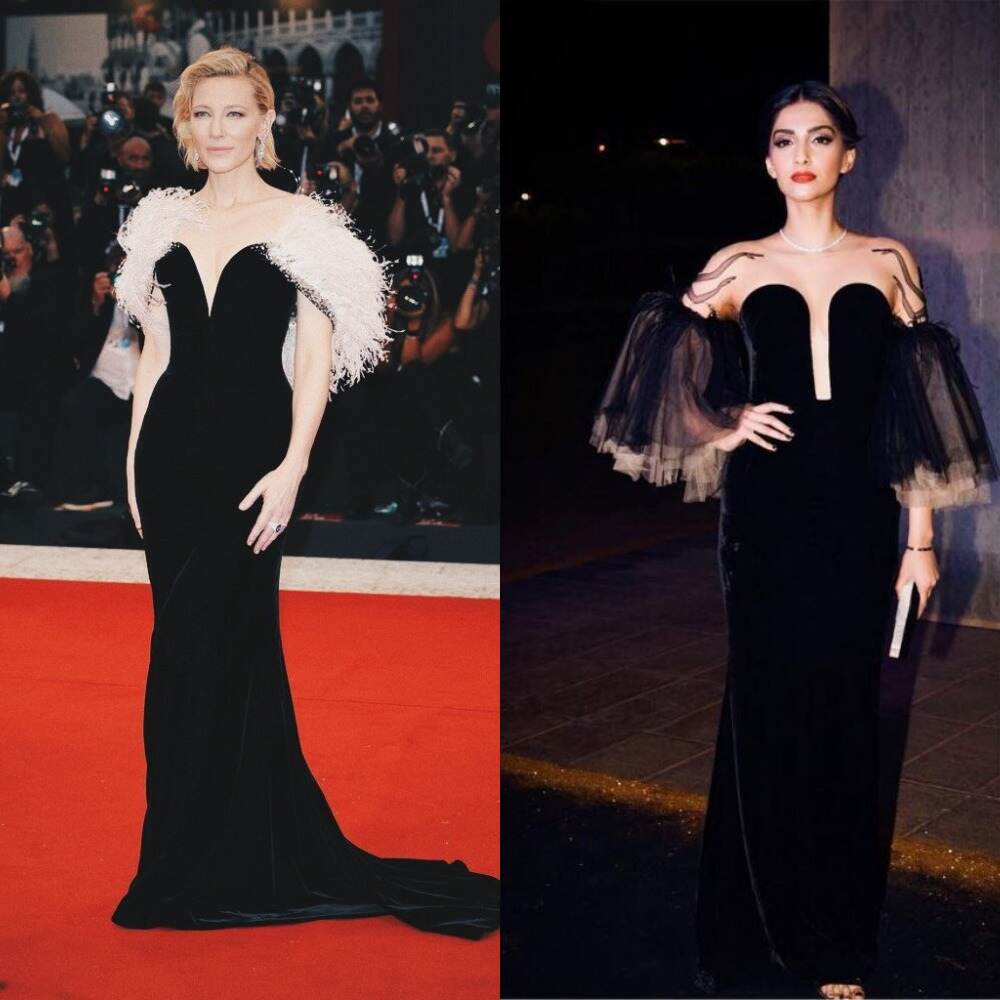 For her red carpet look at the Venice Film Festival, Cate Blanchett opted for a velveteen black gown designed by Giorgio Armani Privé. The black gown with its plunging neckline immediately took us back to the time when Sonam Kapoor wore a similar rendition with ruffled organza materialled sleeves instead of feathery sleeves. Blanchett let her blonde locks loose and completed her lovely look with minimal but high-shine jewels that were designed by Chopard. Sonam wore her Yanina Couture gown at a party held by Manish Malhotra in 2016.
They both surely have outdone their look by taking a leaf out of Sonam's book of fashion. We're loving the fact that they rocked their red carpet look although we're not so sure about Gaga's feather explosion! You can tell us your thoughts about their looks in the comments box below.
(The above story first appeared on LatestLY on Sep 05, 2018 12:53 PM IST. For more news and updates on politics, world, sports, entertainment and lifestyle, log on to our website latestly.com).