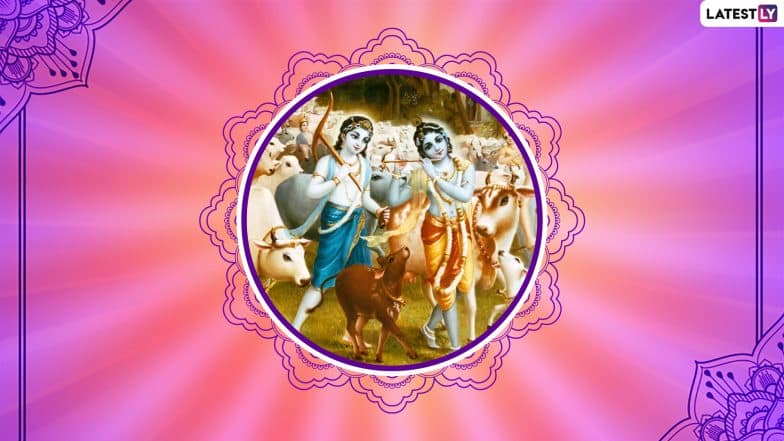 The birth anniversary of Lord Balaram is celebrated as Balarama Jayanti. Lord Balarama, an Avatar of Adishesha is the serpent on which Lord Vishnu rests. Balarama also known as Baladeva, Balabhadra and Halayudha is the eighth incarnation of Lord Vishnu. Balarama Jayanti is celebrated with various rituals and traditions in different parts of the country. Balarama Jayanti 2019 will be celebrated on August 21. Lord Balarama is believed to be the elder brother of Lord Krishna. In some parts of the country, it is observed as Akshaya Tritiya while is other regions it is celebrated on Shravan Purnima. Some devotees celebrate Balaram Jayanti in the Hindu month of Vaisakh which falls the months of May or April.
Significance of Balarama Jayanti
In North India, Balaram Jayanti is also known as Hal Sashti and Lalahi Chhath. The day is popularly known as Baladeva Chhath in Braj region, while in Gujarat this day is observed as Randhan Chhath. According to Hindu mythology, Lord Balarama very powerful and demolished Asura Dhenuka, the giant demon. Lord Balarama is believed to be the seventh child of Vasudeva and Devaki who has killed demons and is hence the symbol power and strength. Devotees of Balaram who pray to him on this day are believed to be blessed with a good healthy life.
Krishna and Lord Balarama are believed to both one and same. Balarama is believed to be the first bodily expansion of Krishna who assists in Lord Krishna's transcendental pastimes. Lord Balarama is considered to be the eternal companion of Sri Krishna.
Balaram Jayanti Timings
Shashthi Tithi Begins - August 21, 2019, at 5:30 am
Shashthi Tithi Ends - August 22, 2019, at 7:06 am
Devotees of Lord Balaram fast until noon and celebrate the day with great enthusiasm. They prepare special bhog to offer to God and also distribute it with among people. The day witnesses large scale celebrations in Baliyana mandir, Baladevjew mandir and Ananta Vasudeva temples. The idols of Lord Krishna and Lord Balaram bathed and decorated on this day. Special meals are prepared and offered to the deities. Devotees rejoice and spend the day singing and bhajans and singing folk songs.