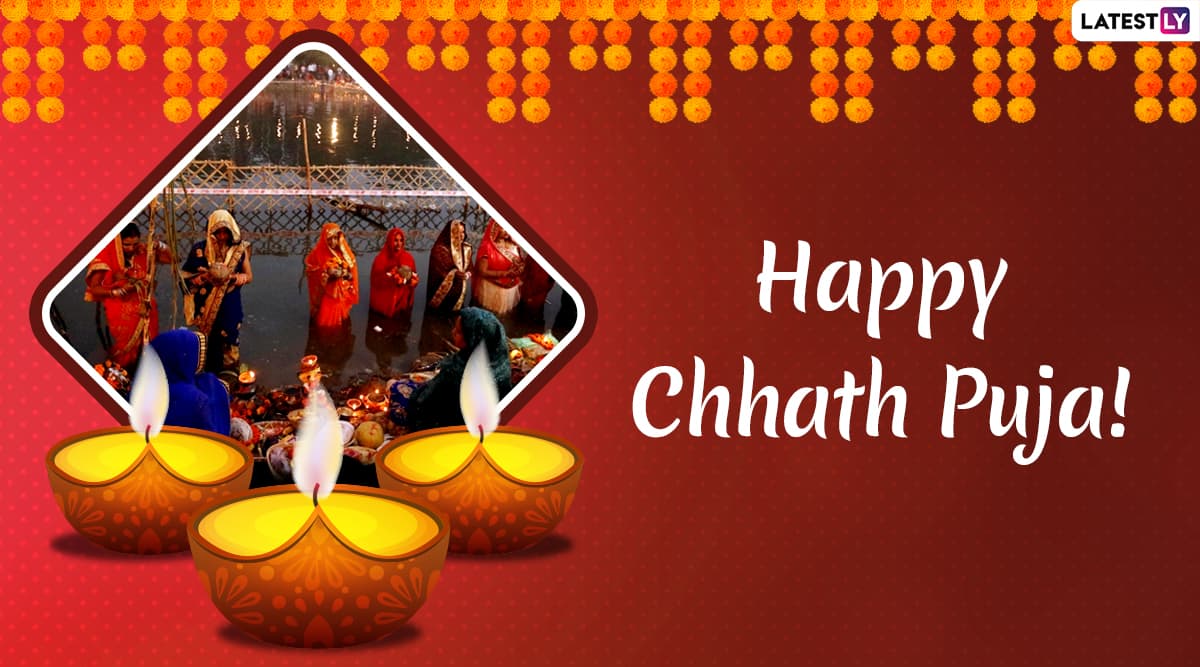 Chhath is a four-day Hindu festival observed typically in the northern states of India. The observance is dedicated to the Sun God, the source of energy. The festival is celebrated with great pomp and fervour in Bihar, Jharkhand and Uttar Pradesh. The observance began on October 31 and will continue till November 3. On Chhath Puja, women perform the morning puja by standing in a water body and offering water to the Sun God and his sister Chhathi Maiyya. On the days of the festival, people wish each other saying Happy Chhath Puja. As we celebrate the observance, we have combined a list of Chhath Puja WhatsApp Stickers, Chhathi Maiya Images, Dinanath Photos, SMS and GIFs which you can send to celebrate Chhath Ka Mahaparv. The list includes Chhath Puja messages and wishes in Hindi and English. Happy Chhath Puja 2019 Wishes: WhatsApp Stickers, SMS, Chhathi Maiya and Dinanath Images, GIF Greetings, Quotes to Celebrate Chhath Ka Mahaparv.
The Chhath Puja begins with certain rituals and practices which involve Nahay Khay, followed by Lohanda and Kharna, Sandhya Argh and Suryodaya. It is believed that couple who do not have children will be blessed with one if they fast on this day. The first ray of the sun is called Usha and the last one is called Pratyusha. Both these sun rays are considered auspicious and worshipped during Chhath Puja. Chhath Puja 2019 Greetings: Facebook Messages, Chhath WhatsApp Stickers, GIF Images, Surya Shashthi Wishes in Hindi and SMSes to Send on the Auspicious Occasion.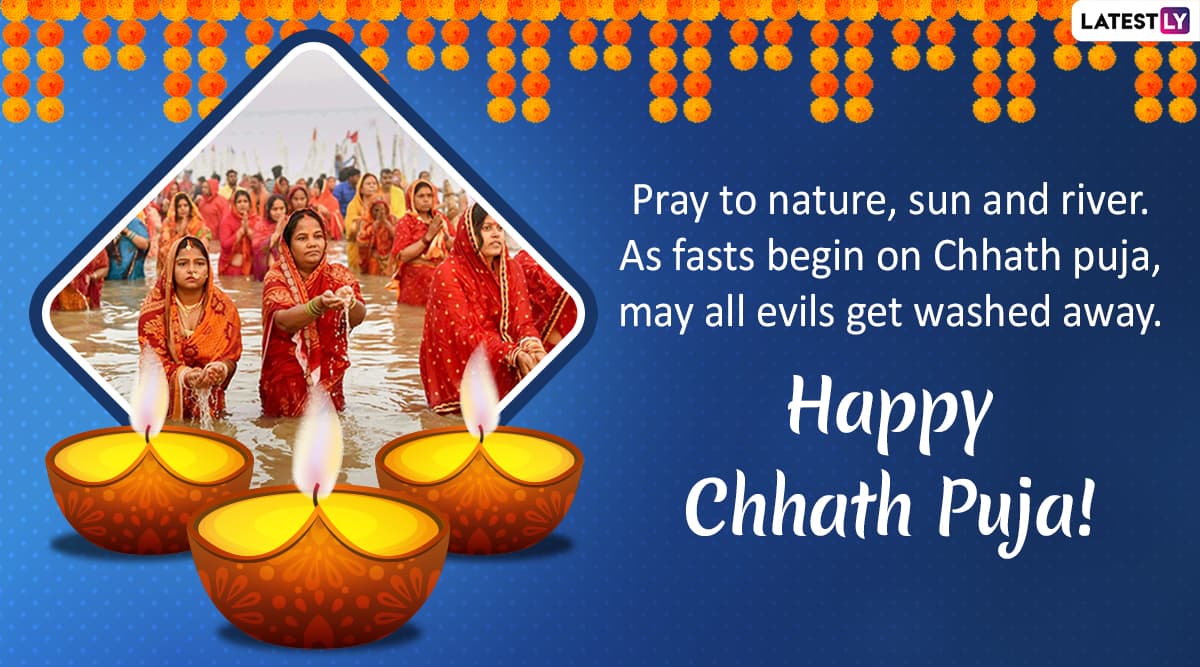 Chhath Puja WhatsApp Message: Pray to nature, sun and river. As fasts begin on Chhath puja, may all evils get washed away.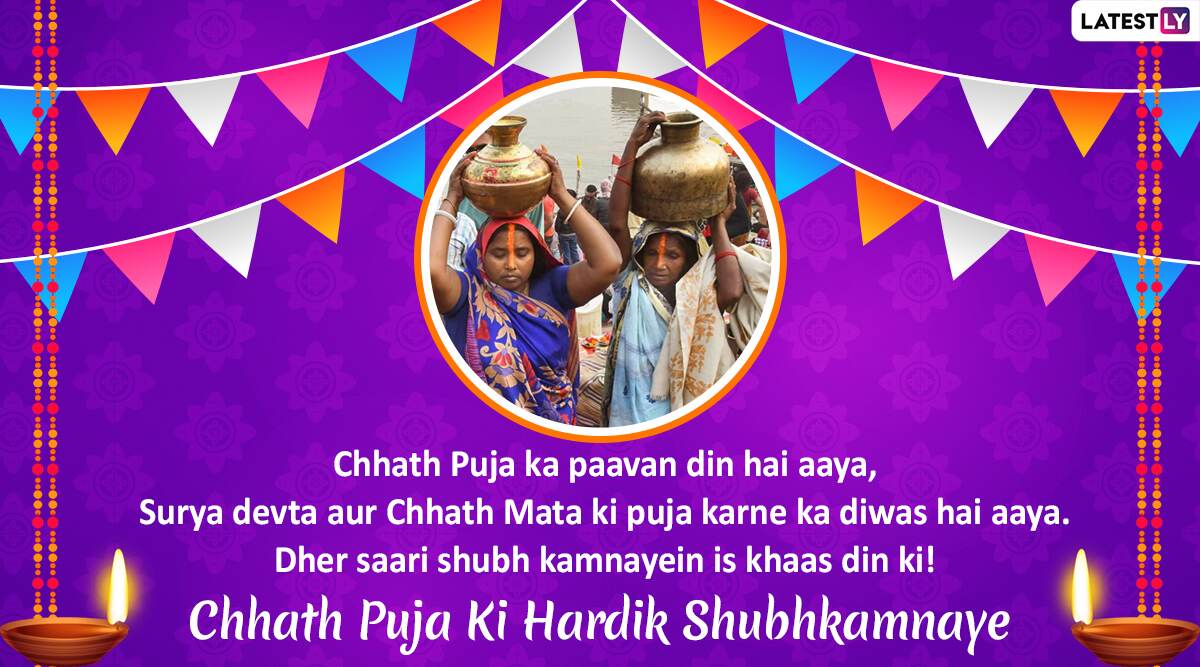 Chhath Puja Facebook Status: Chhath Puja ka paavan din hai aaya, Surya devta aur Chhath Mata ki puja karne ka diwas hai aaya. Dher saari shubh kamnayein is khaas din ki!
Chhath Puja GIF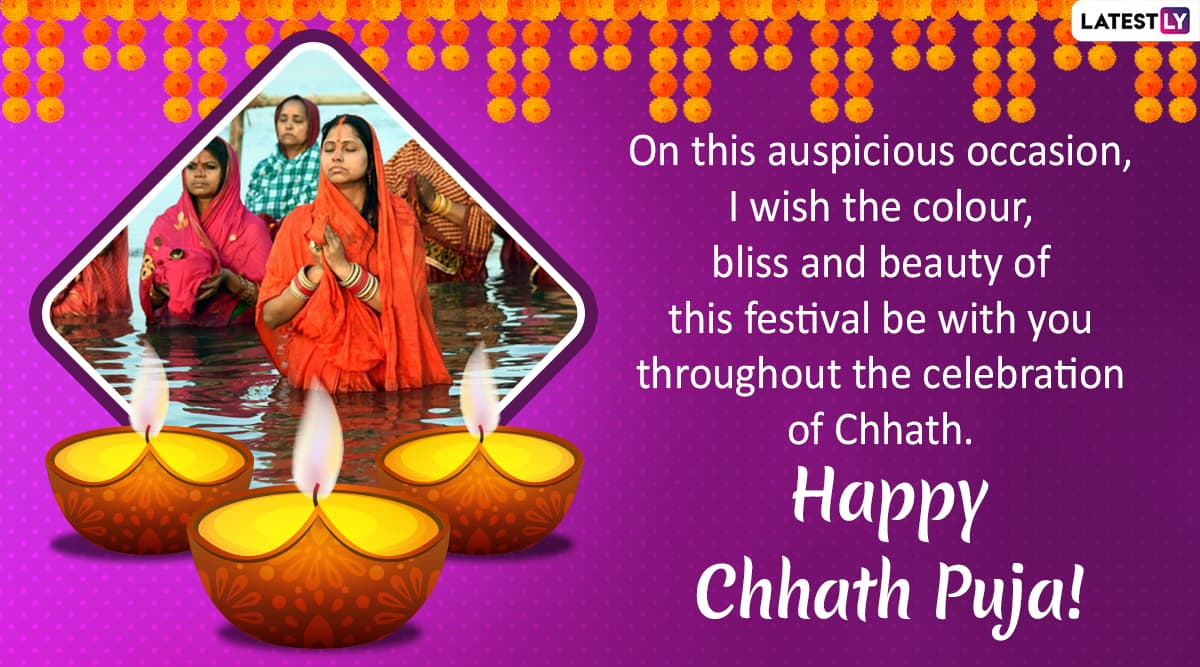 Chhath Puja WhatsApp Message: On this auspicious occasion, I wish the colour, bliss and beauty of this festival be with you throughout the celebration of Chhath.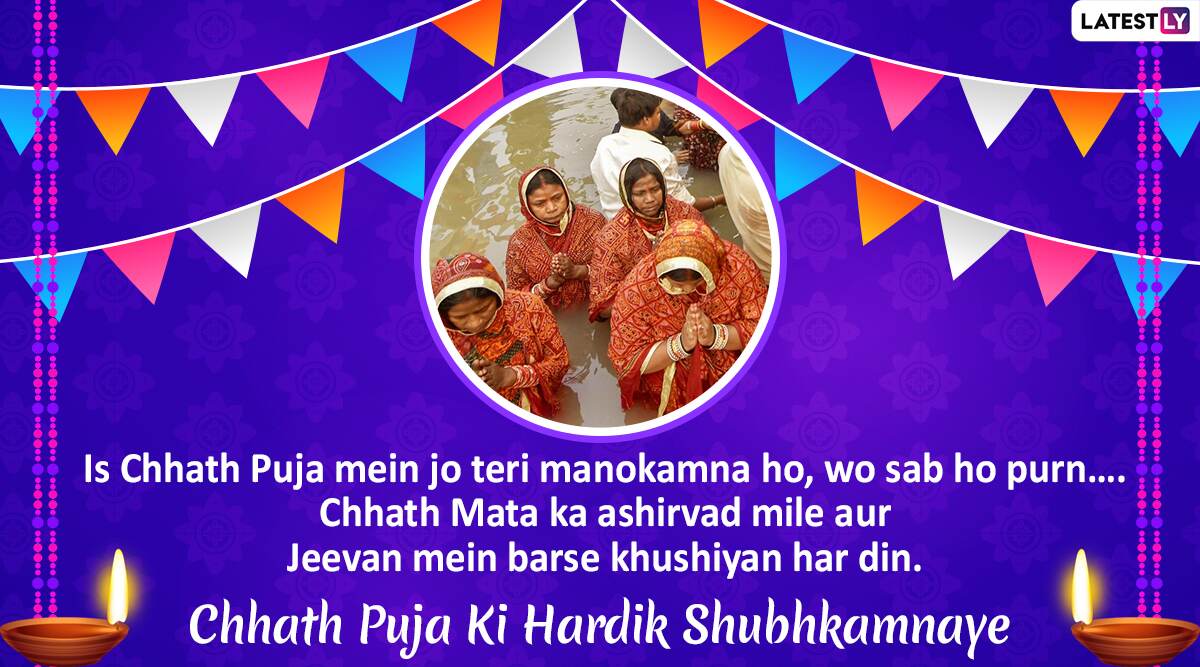 Chhath Puja Facebook Status: Is Chhath Puja mein jo teri manokamna ho, wo sab ho purn. Chhath Mata ka ashirvad mile aur Jeevan mein barse khushiyan har din.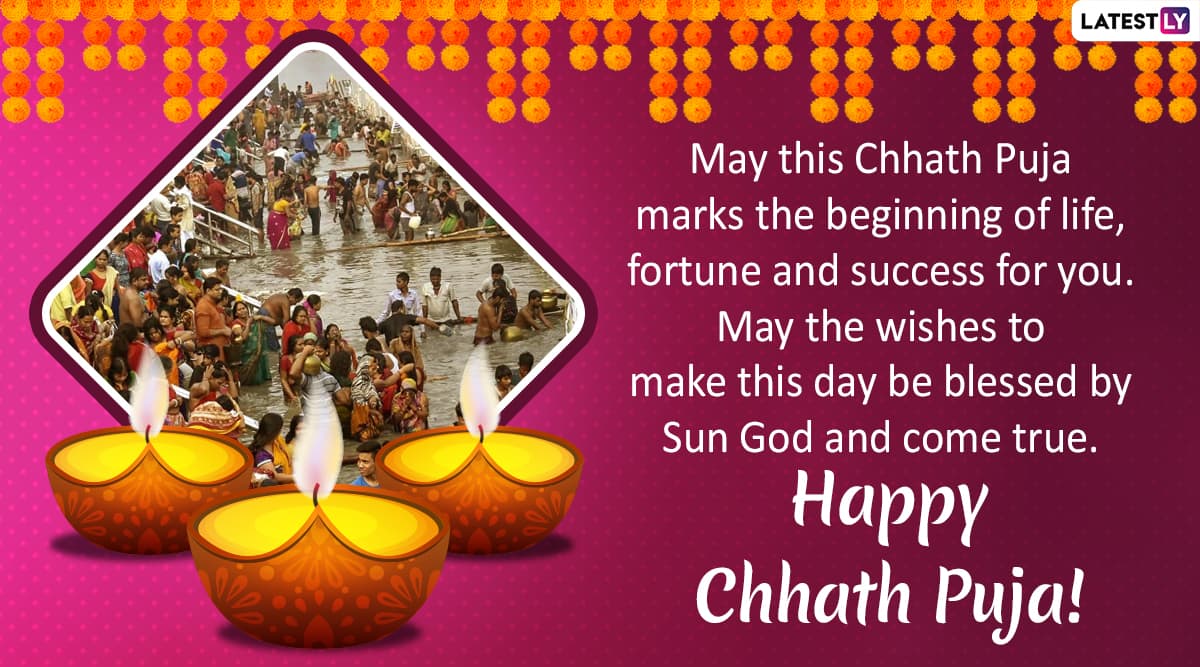 Chhath Puja WhatsApp Message: May this Chhath Puja marks the beginning of life, fortune and success for you. May the wishes to make this day be blessed by Sun God and come true.
How to Download  Chhath Puja WhatsApp Stickers
WhatsApp being a widely used instant messaging platform, people send messages and wishes through the platform. You can download Chhath Puja WhatsApp Stickers for free from PlayStore and send it your near and dear ones.
Send these Chhath Puja messages to your friends and family to wish them this festive season. You can share these Chhath Puja images on various social media platforms like WhatsApp, Facebook, Twitter and other networking sites. We wish everyone celebrating Happy Chhath Puja.