Diwali, or Deepavali is not just the Hindu festival of lights but is also seen as an opportunity for new beginnings. We celebrated Diwali 2018 on November 7, Wednesday with much joy and fervour. We worshipped Goddess Lakshmi during Lakshmi Puja ceremony and made some sweet memories. In less than two months' time, we will be also welcoming the new year, and it will be time to say, 'Happy New Year 2019'. This is why people on Diwali also wish for the coming new year. With Deepavali festival still continuing with Govardhan Puja and Bhai Dooj, we bring to you a collection of Happy Diwali and Prosperous New Year greetings, messages, quotes and images in HD. You can send these to Diwali images in HD, Deepavali wishes wallpapers, Happy Diwali and New Year Images, Happy Diwali and New Year Greetings, Happy Diwali and New Year Greetings Images in HD and so much more to your friends and family members. They are available for free download online. Diwali 2018 Greetings & Wishes: WhatsApp Stickers, Free GIF Image Messages, Facebook Status & Cover Photos to Share Online on Deepavali Festival.
Diwali is a festival for all. It brings a smile on everyone's face, which is why Diwali has earned the title of "khushiyon ka tyohar". If you don't believe, take a look outside your windows and see the multi-coloured lit fairy lights glowing adorning every window pane and balcony as far as you can see it. And interestingly, Diwali falls the darkest night of the Hindu lunisolar month Kartika. And just like diyas and light eradicate the darkness, one prays to the almighty to get rid of the darkness in the form of social evils. Let the light of knowledge win over ignorance and bring a big smile on everyone's face. Happy Diwali 2018 HD Images & Lakshmi Puja Photos: Wish Shubh Deepavali With Best GIF Video Greetings Available for Free Download Online.
Let us try and make this Diwali 2018 more joyous and bright. How do we do that? Well, let's connect with everyone this Diwali who are present in your phone contacts, but you have not had a word in the longest time. Make use of the most delightful Diwali images, greetings, quotes, messages, wishes, stickers, wallpapers, photos, GIF videos – just about anything you need to make the person on the other side of the phone smile. We have got you covered with our extensive collection of Deepavali wishes, Shubh Diwali images, Diwali images HD 2018 download, Lakshmi Puja photos, Diwali wallpapers in HD for free download. Shubh Diwali 2018 Messages in Hindi: WhatsApp Wishes, GIF Images, SMS, Facebook Status to Send Deepavali Wishes Online.
Happy Diwali and Prosperous New Year Greetings
Dear All, Wish U and Your Family a Very Happy Diwali & Prosperous New Year. May God Fulfill All Your Wishes in Wealth, Health & Happiness in Your Life.

Fortunate Is the One Who Has Learned to Admire, and Not Envy. Good Wishes for a Joyous Diwali and a Happy New Year With Plenty of Peace and Prosperity.

On Diwali, I Wanted to Send You Wishes for a Year Filled With Prosperity, Health and Lots of Fun! Hope You Have a Happy Diwali and Prosperous New Year

This Diwali, May You Be Blessed With Good Fortune As Long As Ganeshji's Trunk, Wealth and Prosperity As Big As His Stomach, Happiness As Sweet As His Ladoos and May Your Trouble Be As Small As His Mouse. Happy Diwali and Beautiful New Year.
Wishing You A Very Happy And Prosperous Diwali 2018!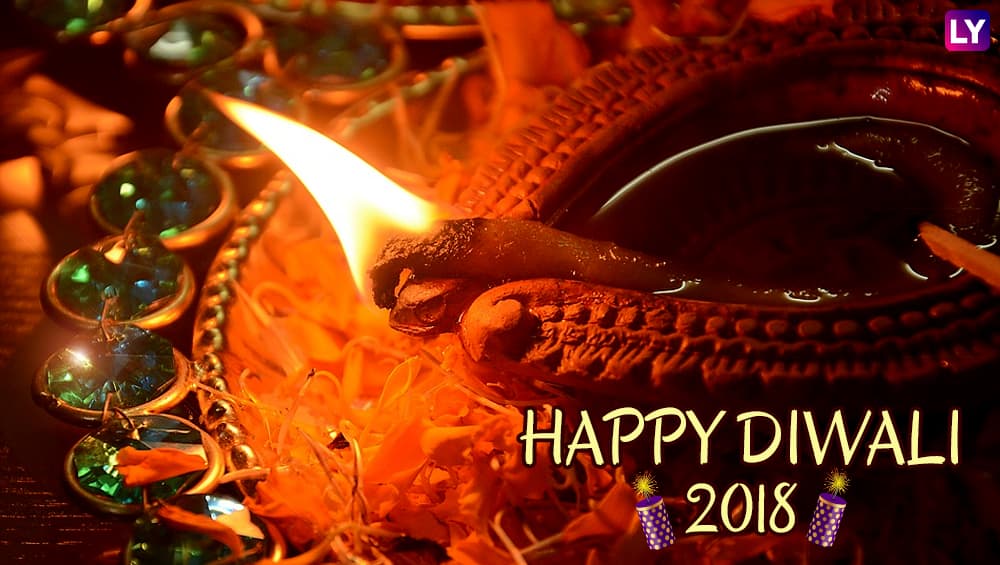 WhatsApp Message Reads: May this Diwali bring you joy, success and happiness on this day And for the years of your life to come by. Wishing you a Happy Diwali 2018.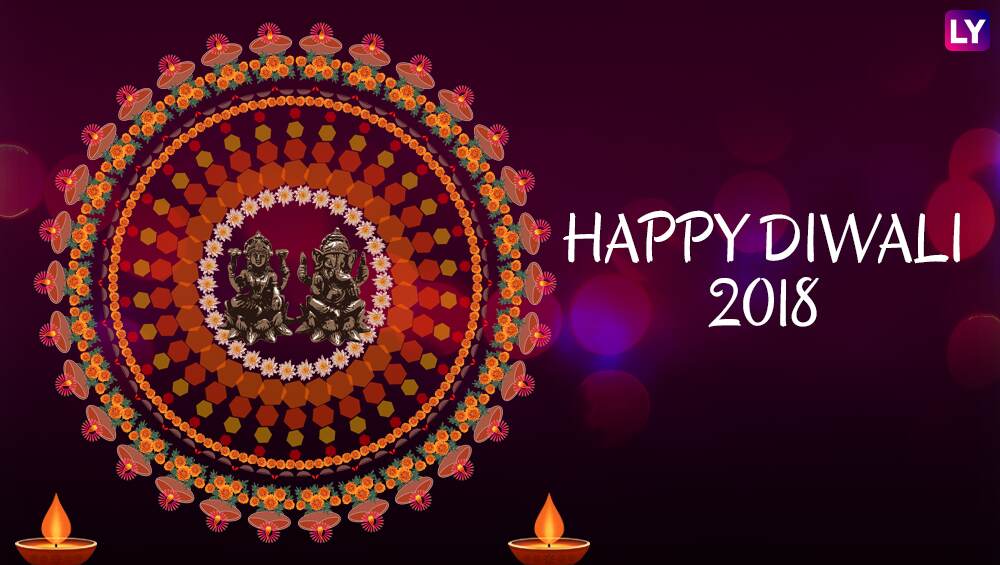 WhatsApp Message Reads: Deepavali ka tyohar aapke jeewan mein laaye khushiyon ki bahaar.. Deepavali ki dher saari shubhkamnaayein! Happy Diwali 2018.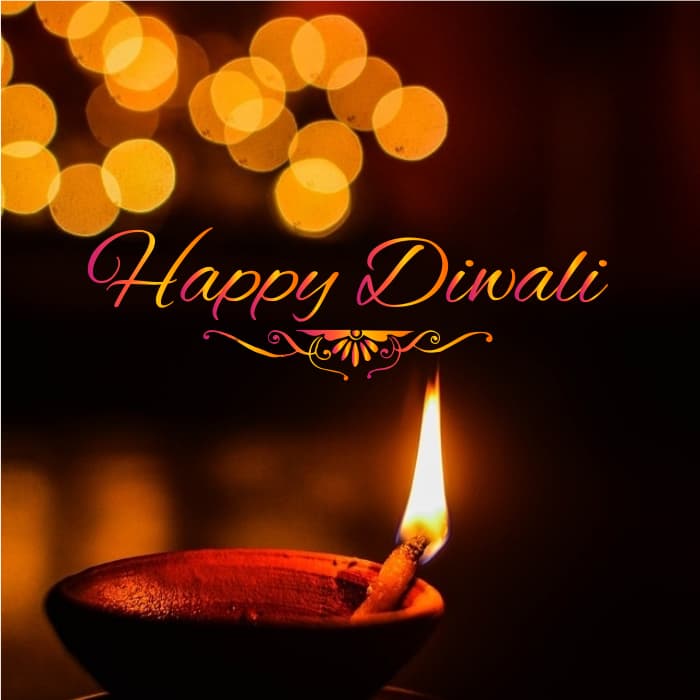 WhatsApp Message Reads: Let's celebrate the festival in the true sense by spreading joy and light up the world of others. Have a happy, safe and blessed Diwali 2018.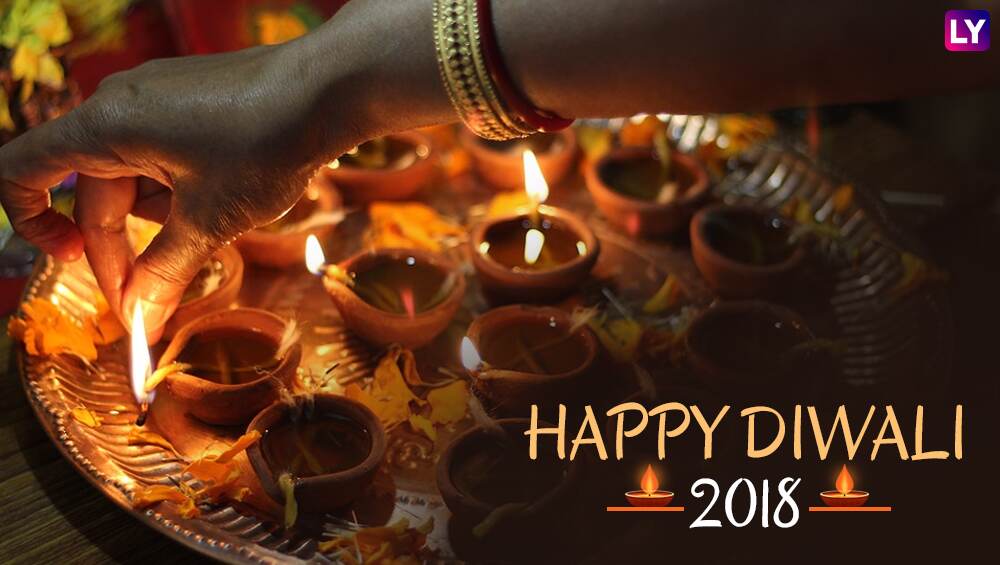 WhatsApp Message Reads: May the beauty of Deepavali fill your home with happiness, and may the coming year provide you with everything that brings you joy! Happy Diwali 2018.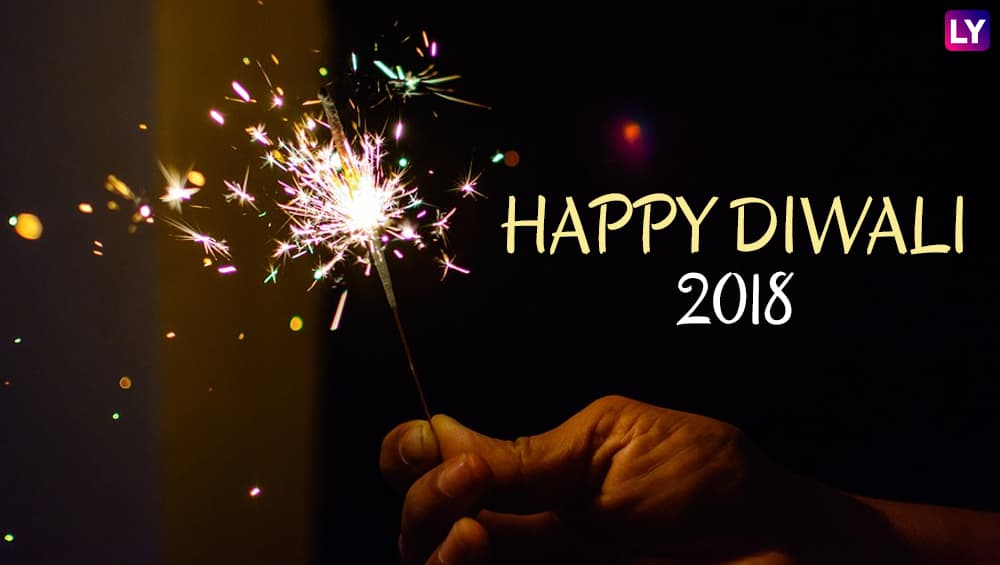 WhatsApp Message Reads:  A festival full of sweet childhood memories, A sky full of lights, Mouth full of sweets, And a heart full of joy. Wishing You All A Very Happy Diwali 2018.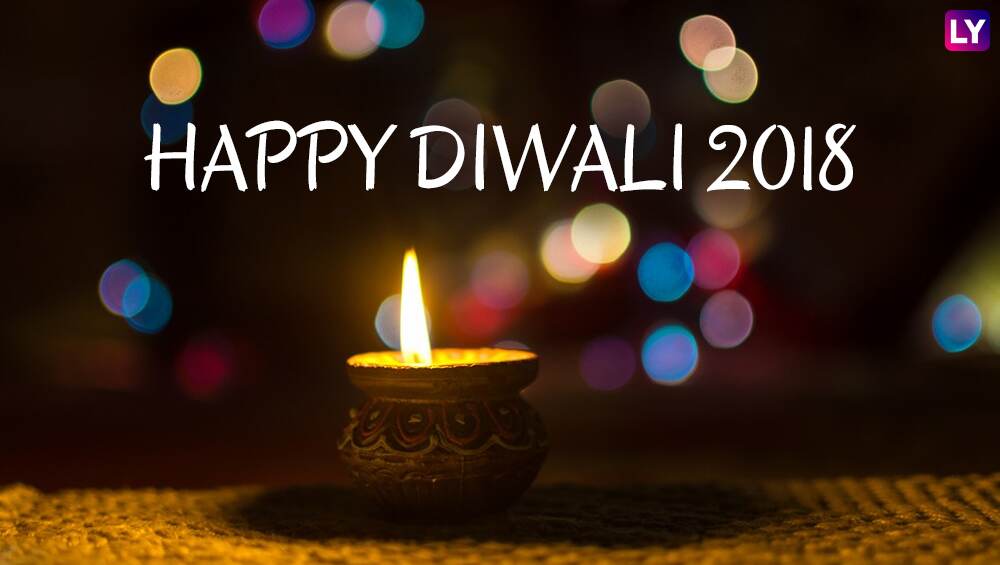 WhatsApp Message Reads:  Like the diyas that burn bright, May this year's Diwali brighten up your life. Happy Diwali 2018.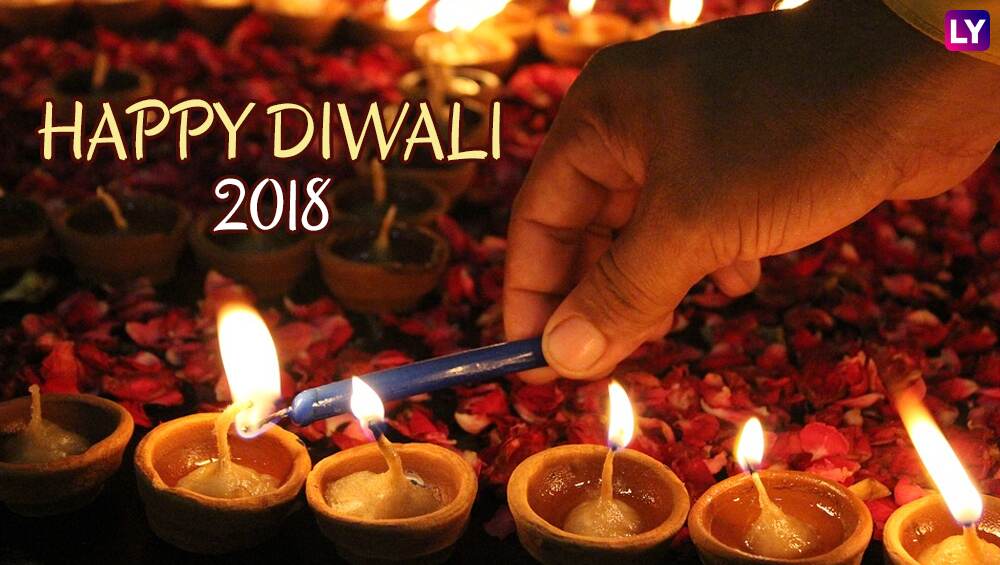 WhatsApp Message Reads:  Wishing you a gleam of diyas, echo of holy chants, contentment and happiness today, tomorrow and forever. Have a happy and prosperous Diwali 2018.
Diwali 2018 GIF Images and Photos for Free Download
Sending you all lots of love with the above Diwali images and greetings. And if you are looking for dynamic, moving Diwali GIF images to wish your near and dear ones, continue reading below to find colourful and bright Diwali 2018 GIFs to download for free. Yes, we have got everything you are searching for - Diwali Gif Wishes, Diwali Gif Image, Diwali Gif Download, Diwali Gif Image, Diwali Gif Free Download, Diwali Gif 2018 and Happy Diwali Gif For Whatsapp!
Wishing You A Very Happy and Bright Diwali 2018
Have A Colourful, Sparkling and Happy Diwali 2018
Like These Diyas, Let Your Life Be Always Shinning Bright!
Diwali 2018 Animated Stickers For Hike, WhatsApp and Facebook
Ever since WhatsApp announced a fun and colourful stickers, we all are glued to it. In fact, we have gone a step ahead to suggest the popular messaging app of our customised Diwali 2018 WhatsApp stickers in form of a festive pack, because, why not! Of course, you can download those Deepavali stickers from the LatestLY link by clicking here, but as of now, you can check a few interesting animated stickers that you can send to your best friends. Happy Diwali Stickers for Whatsapp: How to Download Festive Sticker Image Packs for Sending Funny Diwali 2018 Messages & Picture Greetings.
A Very Happy and Prosperous Diwali 2018
Have an Om Nom Nom Deepavali 2018
So that was all from our side to sort your Deepavali day with all these beautiful Diwali 2018 greetings, photos, images, stickers and GIF videos. There are different collections that are dedicated to photos of Lakshmi Puja 2018, Rangoli design images, Happy Diwali 2018 in Advance images HD and so many more. You can check them all out in the links provided. It is easy and importantly free for easy download online. So, what are you waiting for? Wish your family and friends a very, very Happy Diwali and Prosperous New Year!