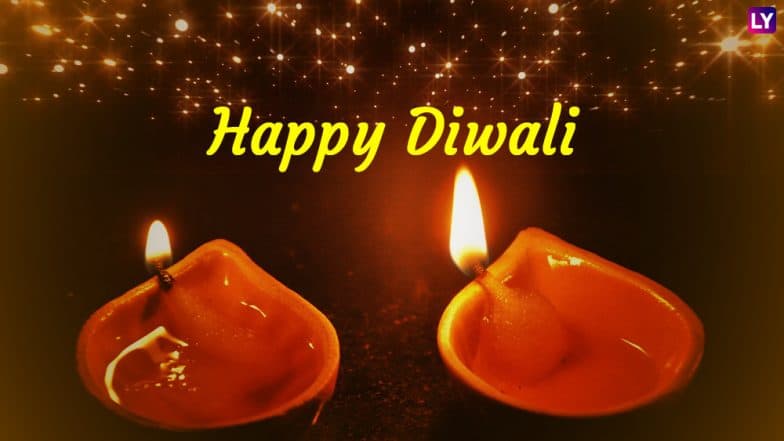 Diwali, the auspicious Hindu festival of lights has arrived. The day is celebrated with much joy and enthusiasm in every household. Houses are decorated and get-togethers are a norm on this day. People send Shubh Diwali messages on WhatsApp, Facebook and other social networking sites. Oil lamps are lightened in the evening which holds traditional and religious significance. As we celebrate the joyful day, we have compiled a list of Diwali messages in Hindi, WhatsApp wishes, Stickers, GIF Images, SMS, Facebook Status you can send your near and dear ones.
People also send Happy Deepavali greeting cards and customised gifts to family, relatives and acquaintances. According to the Hindu calendar, Diwali falls in the month of Karthik. In the Gregorian calendar, the festival occurs every year either in the month of October or November. Diwali 2018 Greetings & Wishes: WhatsApp Stickers, Free GIF Image Messages, Facebook Status & Cover Photos to Share Online on Deepavali Festival.
As per Hindu scriptures, Diwali or Deepavali is celebrated in the honour of Lord Ram's return to Ayodhya along with Sita, Lakshman and Hanuman after living in exile for fourteen years. People also pray to Goddess Lakshmi on this day for wealth and prosperity. The day is considered auspicious for the start of any businesses or an important work.
Here is a list of Diwali messages in Hindi you can send your loved ones: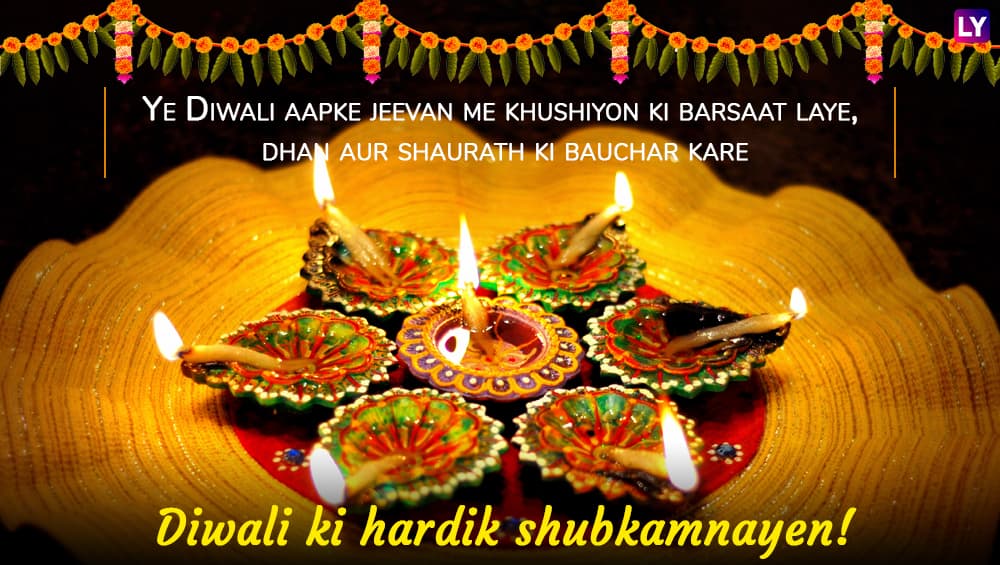 Ye Diwali aapke jeevan me khushiyon ki barsaat laye, dhan aur shaurath ki bauchar kare, Diwali ki hardik shubkamnayen!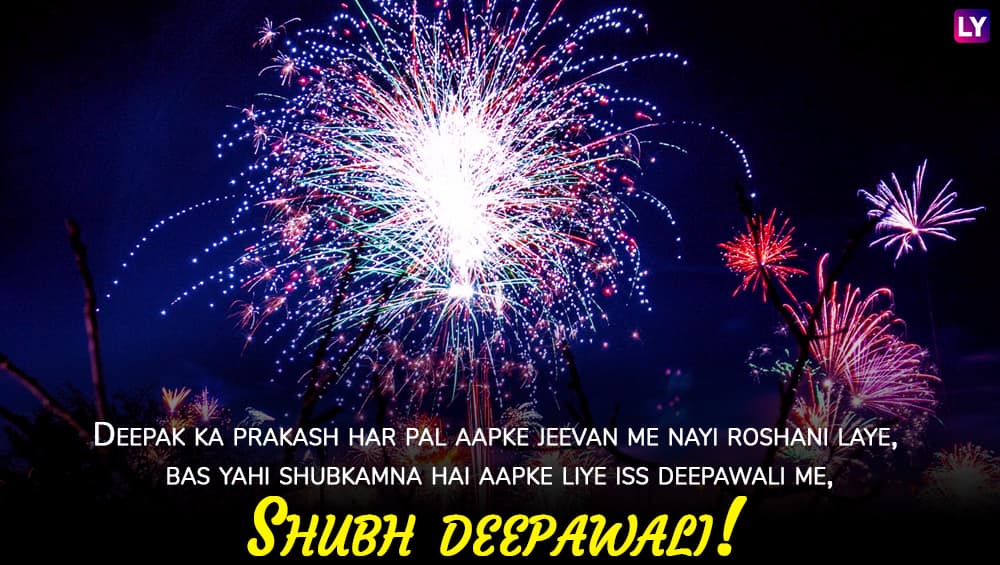 Deepak ka prakash har pal aapke jeevan me nayi roshani laye, bas yahi shubkamna hai aapke liye iss deepawali me, Shubh deepawali!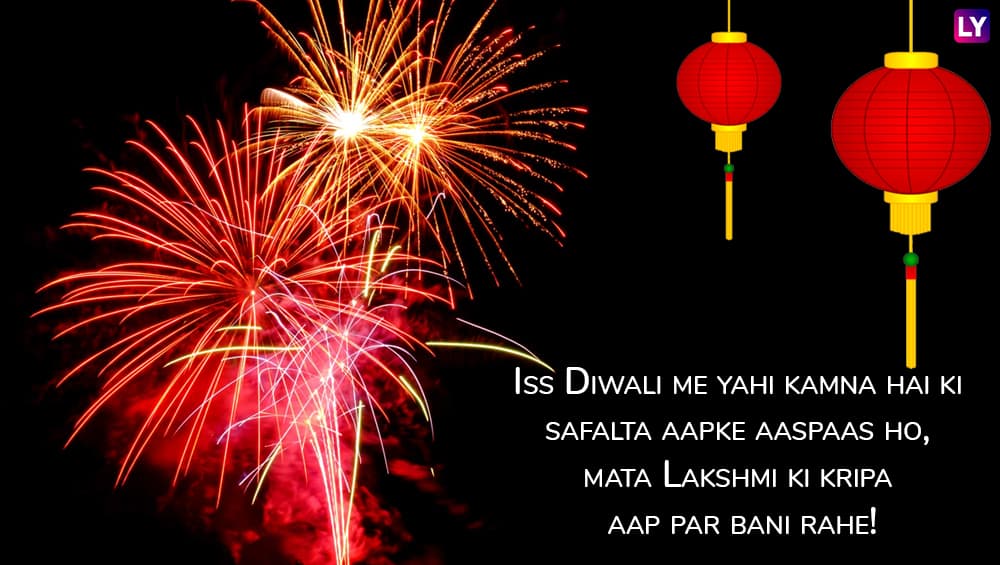 Iss Diwali me yahi kamna hai ki safalta aapke aaspaas ho, mata Lakshmi ki kripa aap par bani rahe!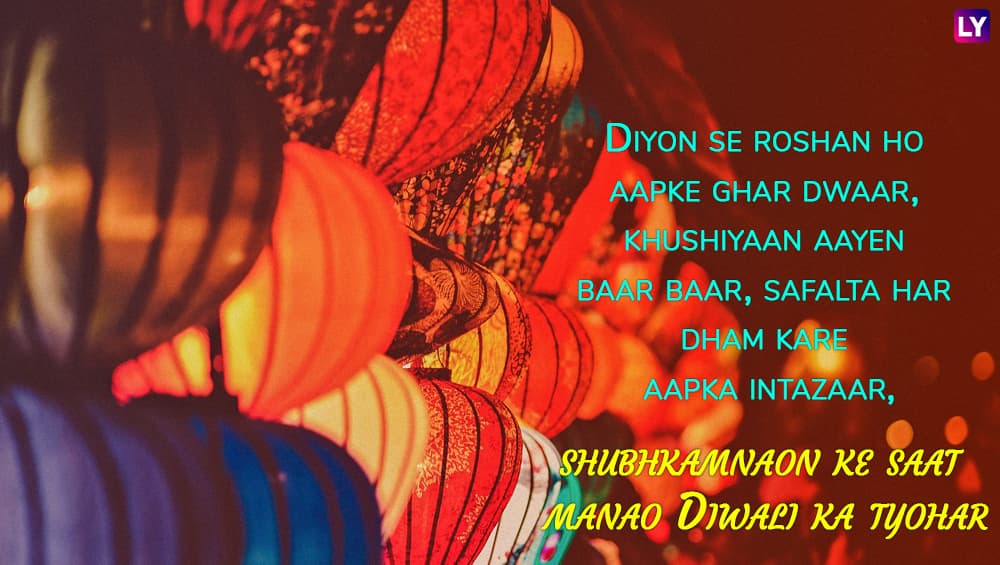 Diyon se roshan ho aapke ghar dwaar, khushiyaan aayen baar baar, safalta har dham kare aapka intazaar, shubhkamnaon ke saat manao Diwali ka tyohar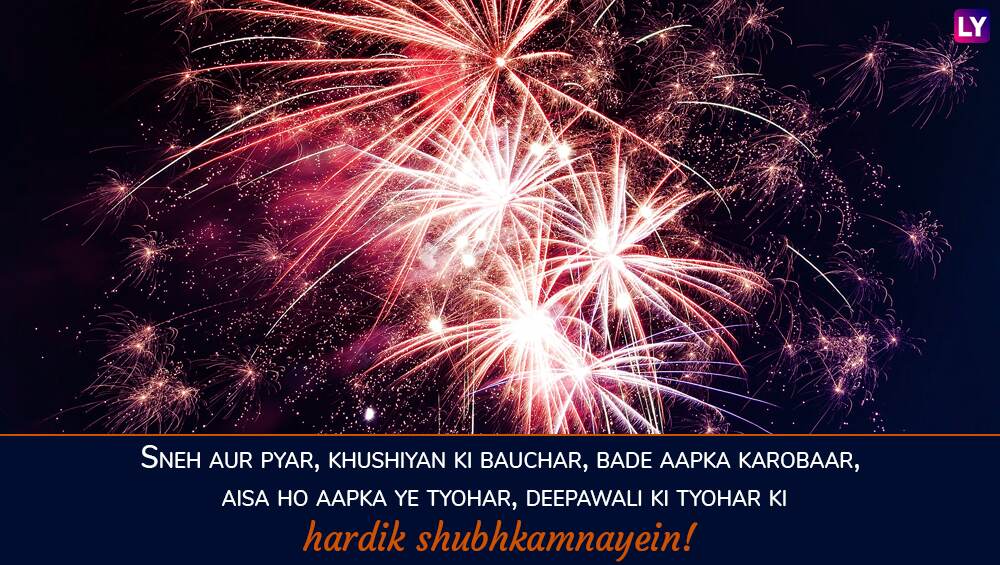 Sneh aur pyar, khushiyan ki bauchar, bade aapka karobaar, aisa ho aapka ye tyohar, deepawali ki tyohar ki hardik shubhkamnayein!
Diwali GIF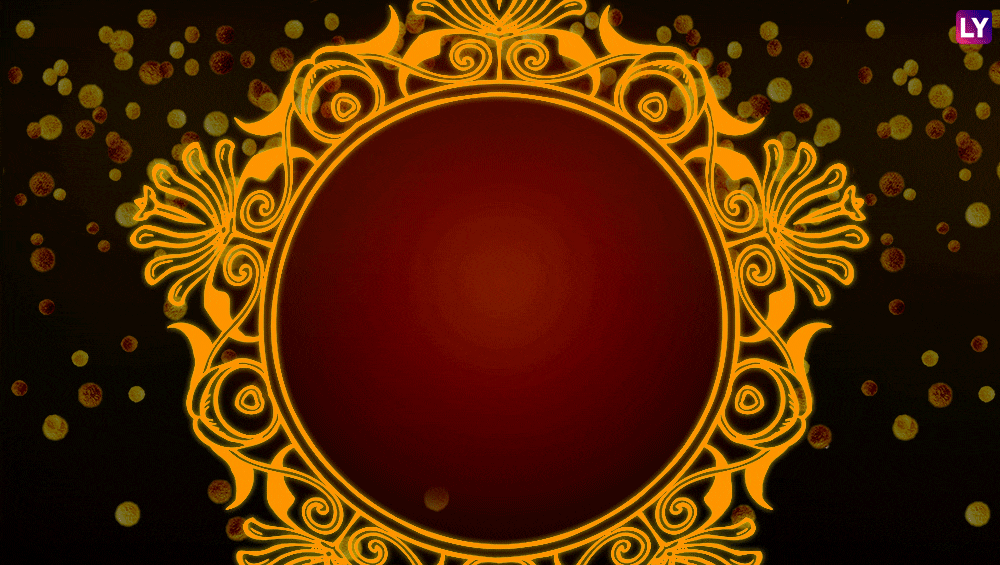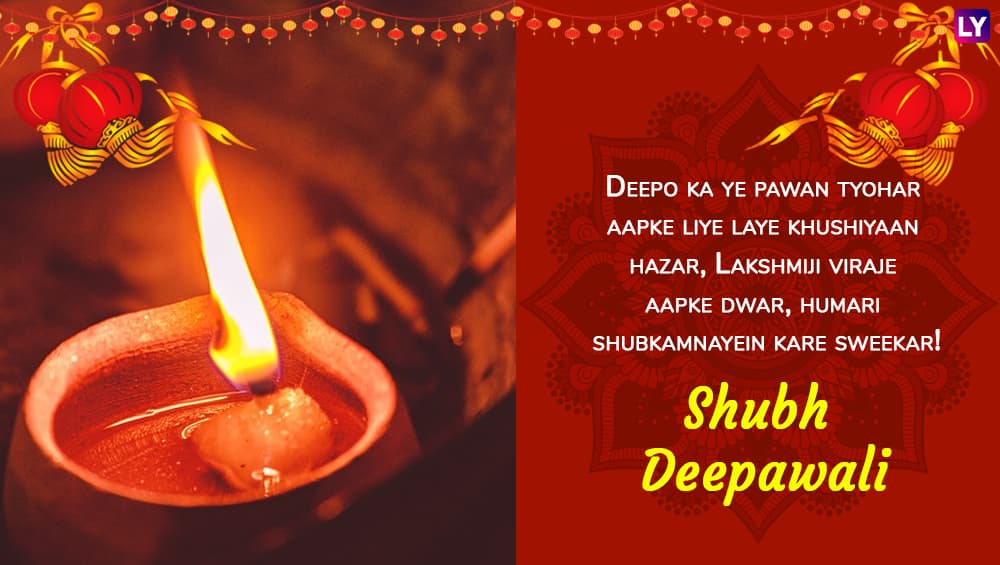 Deepo ka ye pawan tyohar aapke liye laye khushiyaan hazar, Lakshmiji viraje aapke dwar, humari shubkamnayein kare sweekar! Shubh Deepawali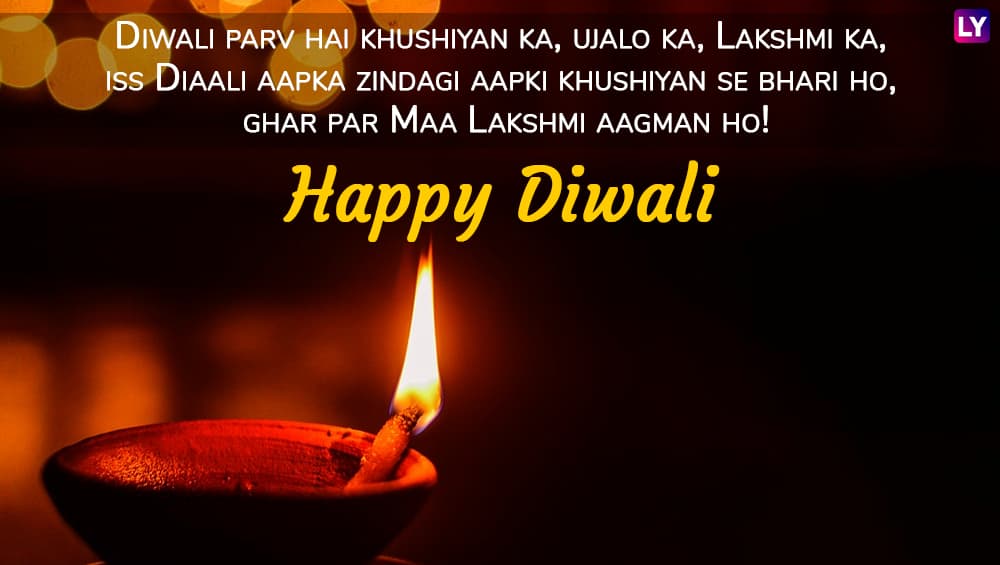 Diwali parv hai khushiyan ka, ujalo ka, Lakshmi ka, iss Diaali aapka zindagi aapki khushiyan se bhari ho, ghar par Maa Lakshmi aagman ho! Happy Diwali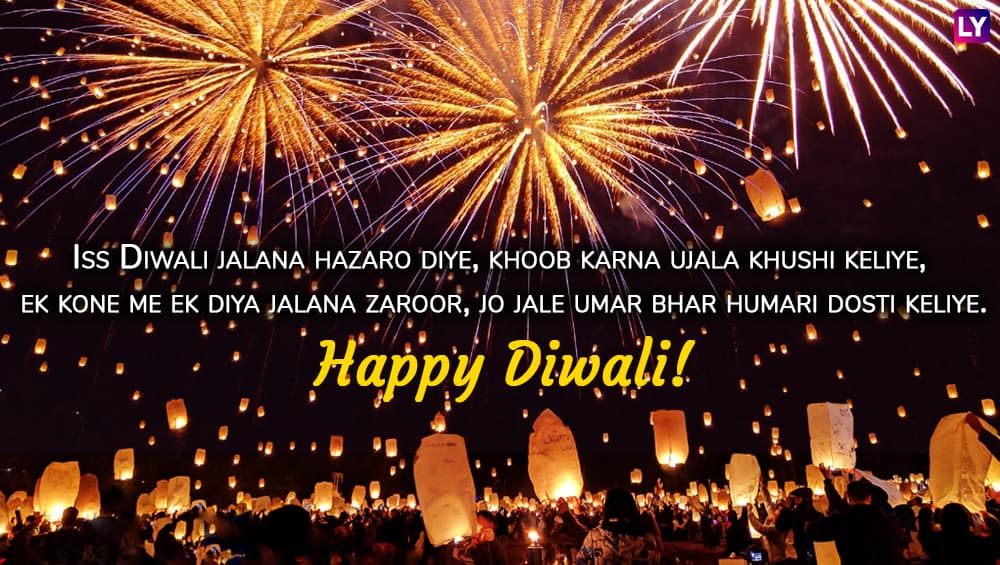 Iss Diwali jalana hazaro diye, khoob karna ujala khushi keliye, ek kone me ek diya jalana zaroor, jo jale umr bhar humari dosti keliye. Happy Diwali!
The festival-like most Indian festivals show the victory of good over evil. On the day of Diwali, people dress up, perform pujas, exchange delicacies and celebrate it with merry and joy. People clean their houses a week or two before the festival, buy new clothes, prepare delicious food and decorate their house with lights. People also burn crackers, however, due to the ever increasing pollution, the government is discouraging its use. We wish all our readers a fun-filled and safe Diwali!