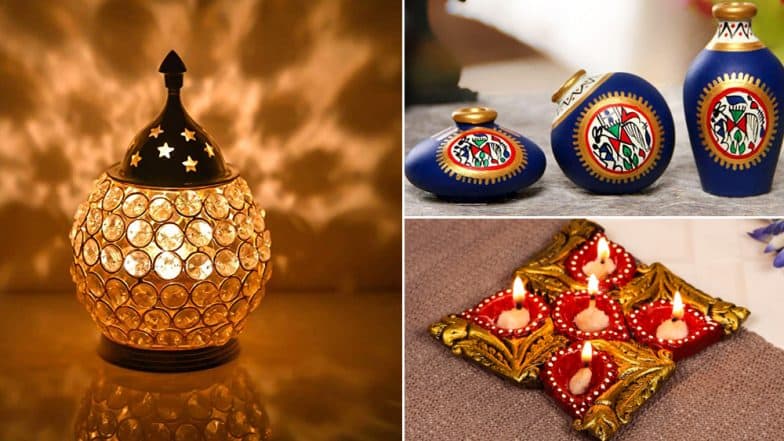 The festive season is just around the corner and people have already started prepping up. The pre-festival days typically start with the cleaning of the house and the excitement begins when its time to shop. Diwali is a time when people get new things to decorate the houses. While the festival of Diwali is marked with decorative lights and lanterns, people also get a lot of home decor items. There are Diwali special discounts on every shopping platform and it is the best time to make the most of the offers. It is a good time to shop for decorative lamps, curtains, bedsheets or even furniture. We give you some offers from where you can shop for home decor items this Diwali. Diwali 2018 Date Calendar for India: When Is Dhanteras, Lakshmi Puja, Govardhan Puja and Bhai Dooj? Get Complete Deepavali Holiday Dates. 
While a lot of people prefer buying for electronic products and smartphones, home decor items are equally demanded. Diwali is a time when people visit each other. So people spend time carefully decorating the houses to welcome their relatives and friends. And if you are too tied with work and also want to avoid the crowds in the market, the best option is to shop online. We give you some Diwali shopping offers ongoing on different platforms for buying home decor products. Diwali 2018 Home Decor & Cleaning: Follow These Tips on How to Keep Your Rugs and Carpets Dust-Free. 
Decorative Lights and lamps: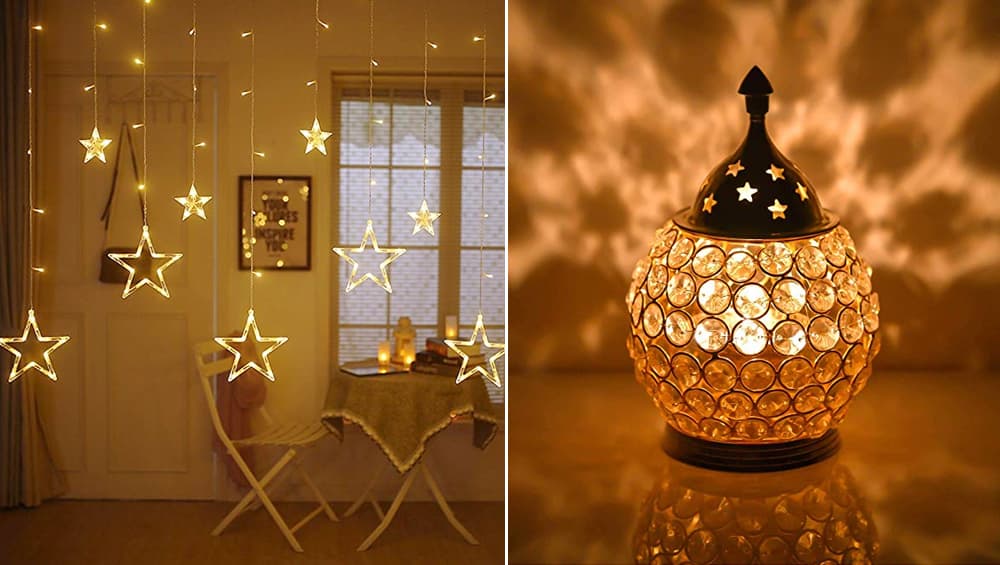 The most common shopped item for the festival of Diwali is decorative lamps and light strings. Other than a lantern, people also get fancy lamps to add more lights and a vibe of the festival. Depending upon the make and design, the cost of these lights will differ. The oil lamps start from Rs 500 and the light strings can start from Rs 200 and go upto a range of Rs 1000. You can find these items on Amazon.com.
Curtains and Bedsheets: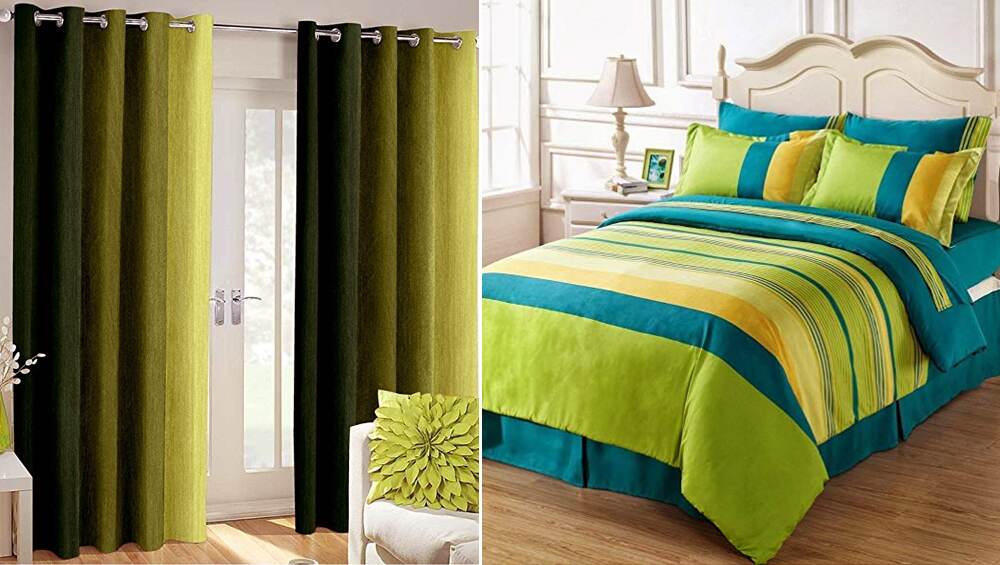 Diwali is also symbolised as a festival of new beginnings. So other than getting decorative items, it is also about decorating the things that you already have. So new bedsheets, cushion covers, curtains etc are also bought to add to the festive mood. On Amazon, you can avail more than 50% off on bedsheets and curtain shopping.
Furniture items, Frames, Vase: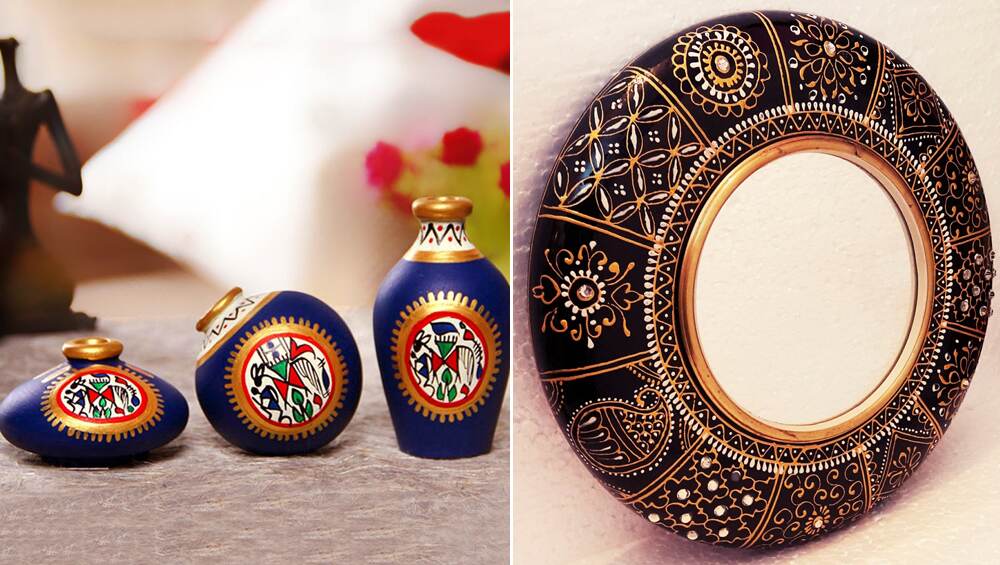 To add something little or more in the house also brings in a feeling of newness. It can be a small frame or a big table corner, it can still change the look and feel of your house or a particular room. Pepperfry is currently running a 50% sale on all the furniture items. You could get ethnic mirror frames which cost around Rs 1000- 1500. Or you can also buy a fancy showpiece or vases starting from Rs 500 and above. Depending on your space and budget you can buy these decorative items.
Diyas and torans: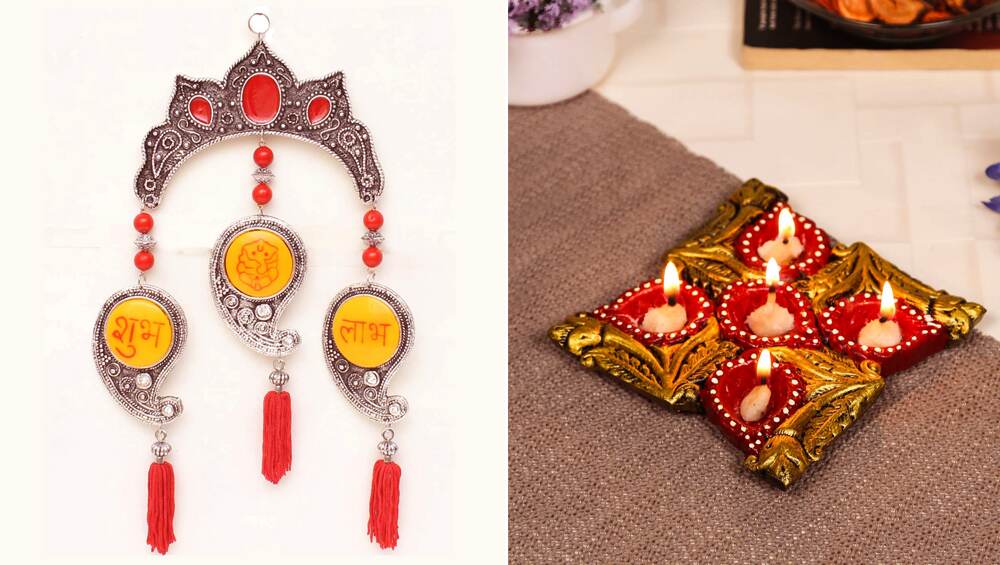 Other than the traditional lights and lamps, there are a lot of decorative diyas available in the market. Ditching the traditional brown lamps, you have a lot of colourful diyas in the market. Besides diyas, there are torans which are hung out on the door or around the windows, to make them look decorative. In the Mega Diwali Sale on Pepperfry, you can get these diyas and torans at a significantly cheaper cost. The diyas are costing as low as Rs 100 and torans can cost from Rs 250 onwards.
These are some of the commonly purchased home decor items which people shop for during the Diwali festival. If you are looking for festive shopping and do not have the time to actually go, search and buy, resort to these online options which give a variety as well as huge discounts. Happy Diwali shopping!