New Delhi, November 10: A large section of Muslims in India will celebrate Prophet Mohammed's birthday, also known as Eid-e-Milad or Eid Milad-Un-Nabi or Mawlid, today on 12th of Islamic month Rabi' al-awwal. Muslims observe Eid Milad-Un-Nabi by taking out processions and holding special prayers in remembrance of Prophet Mohammed, who according to Islam was the last messenger of God. They also exchange greeting cards and send wishes via SMS or on WhatsApp and Facebook to commemorate Eid-e-Milad.
In the era of digital innovations, many Muslims keep quotes of Prophet Mohammed as their WhatsApp DP or Facebook profile picture to remember him on his birthday. Text messages are also exchanged to wish "Eid-e-Milad Mubarak". A section of Muslims doesn't celebrate Prophet Mohammad's birthday because such celebration has no place in Islam. However, the tradition to celebrate the birth anniversary of Prophet Mohammad is widely followed in India. November 2019 Festivals, Events and Holiday Calendar: Chhath Puja, Eid Milad un Nabi, Gurpurab, Children's Day; Know All Important Dates and List of Fasts for the Month.
Scroll down to get Eid Milad-Un-Nabi wishes, greetings, SMS, WhatsApp DP and Facebook images:
Eid Milad-Un-Nabi Wish Reads: May your home be filled with happiness and joy on the day of Eid-E-Milad-Un-Nabi.
Eid Milad-Un-Nabi Wish Reads: May your prayers accept by Allah! Happy Eid-E-Milad!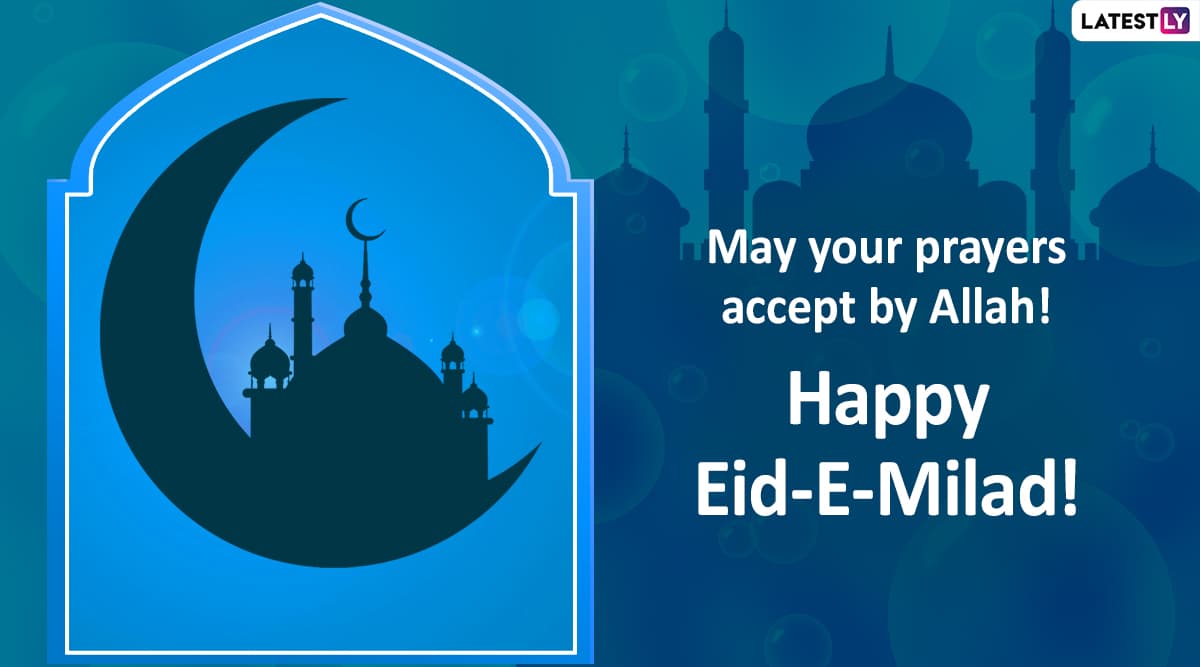 Eid Milad-Un-Nabi Wish Reads: Eid-E-Milad-Un-Nabi Mubarak to you and your family!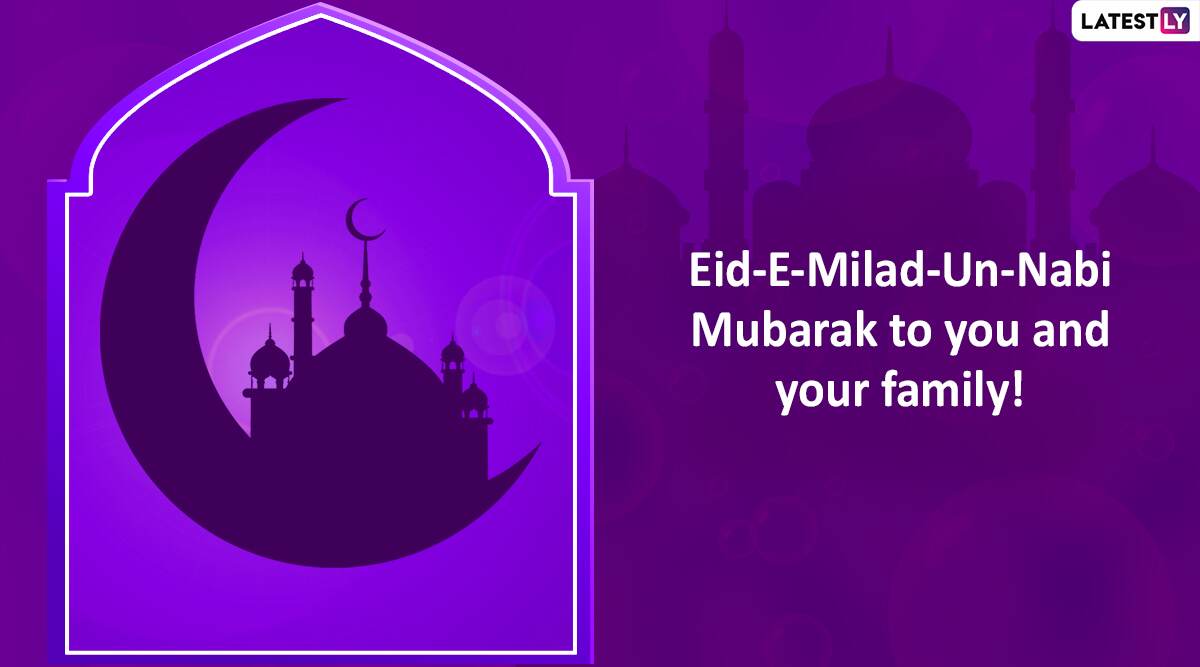 Eid Milad-Un-Nabi Wish Reads: May the light of Allah shine upon you and your family. Happy Eid-e-Milad.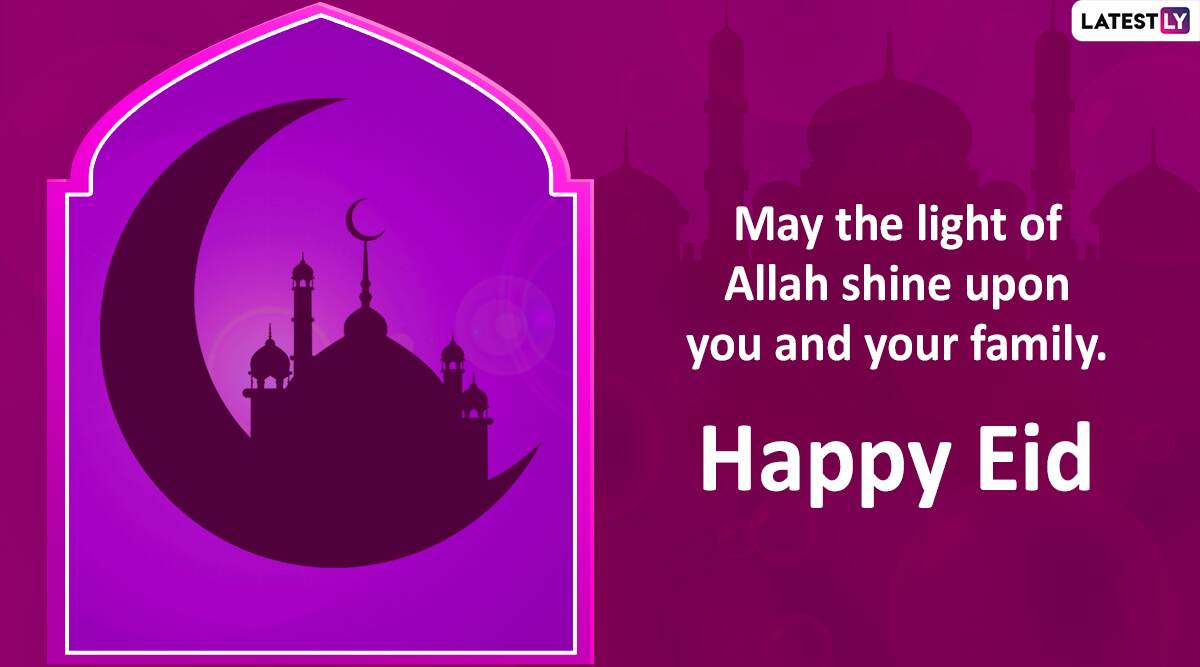 Eid Milad-Un-Nabi Wish Reads: May Allah show us the right path on the occasion of Eid-E-Milad-un-Nabi.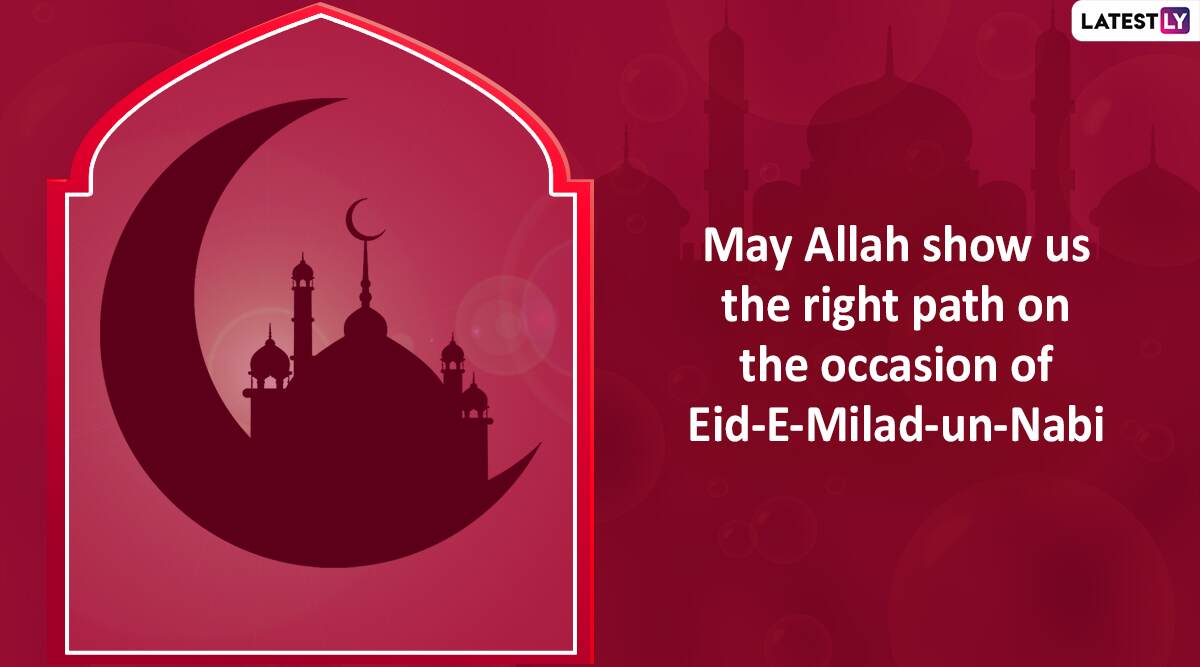 Eid Milad-Un-Nabi Wish Reads: Duniya Ki Har Fiza Me Ujala Rasool Ka, Yeh Saari Kainaat Hai Sadqa Rasool Ka, Khushbu-E-Gulab Hai Pasina Rasool Ka, Aap Ko Bhi Ho Mubaraq ye din Rasool Ka. Eid-ul-Nabi Mubarak!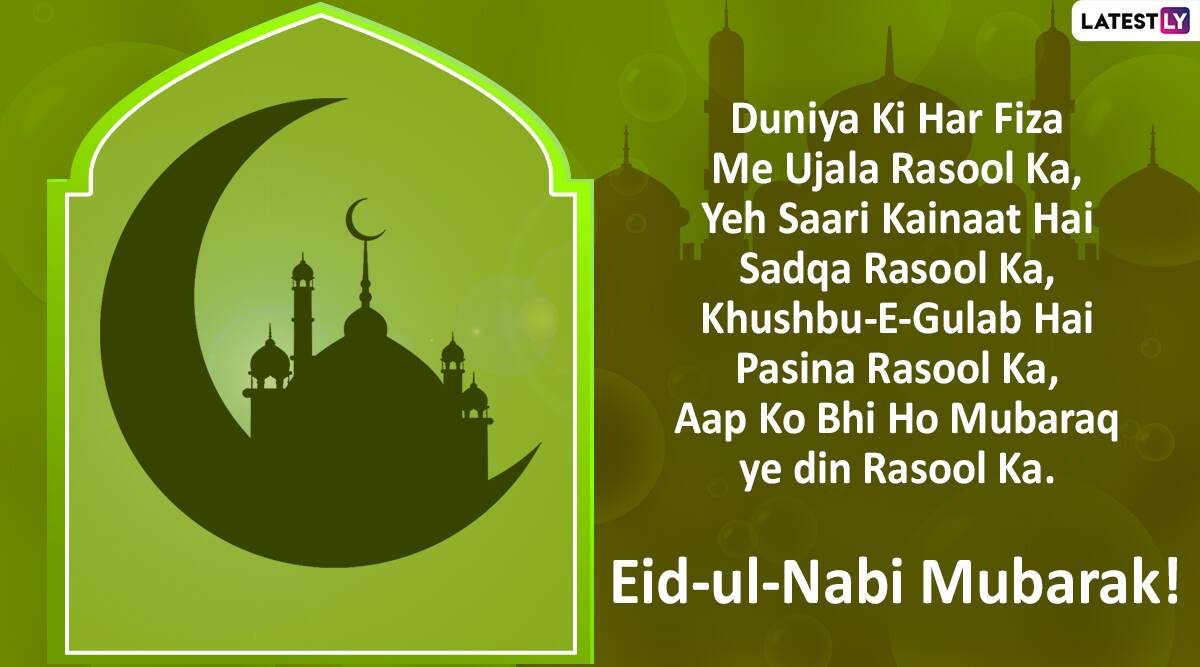 Eid Milad-Un-Nabi Wish Reads: Mubarak Muka Allah Pak Ne Atah Farmaya, Ek Baar Fir Bandgi Ki Rah Pe Chalaya, Adaa Karna Apna Farz Tum Khuda Ke Liye, Khushi Se Bhari Ho Milad-un-Nabi Ap Ke Liye.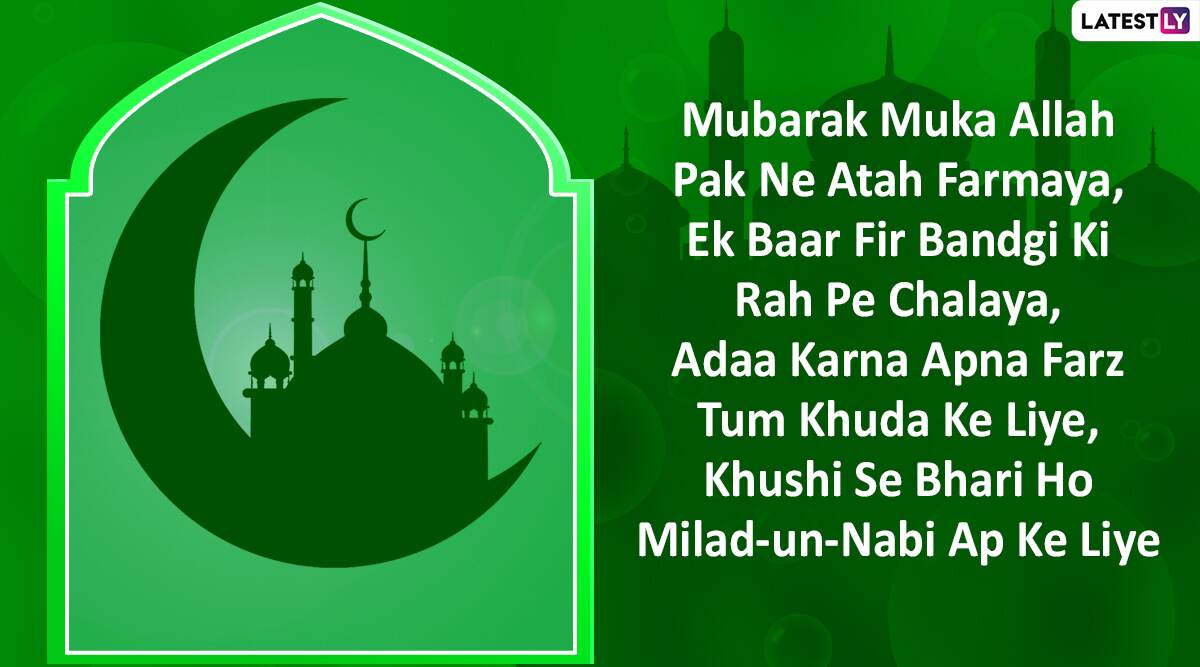 On the occasion of Eid-e-Milad, Barelvi Muslims take out processions and decorate their homes and mosques. Events are organised where stories about the life of Prophet Mohammad are narrated. There is a dispute over Prophet Mohammed's birth date between Shia and Sunni Muslims. Muslims following the Sunni school of thoughts celebrate his birth anniversary on 12 Rabi-ul-Awwal, Shias believe he was born on 17 Rabi-ul-Awwal.
(The above story first appeared on LatestLY on Nov 10, 2019 09:06 AM IST. For more news and updates on politics, world, sports, entertainment and lifestyle, log on to our website latestly.com).