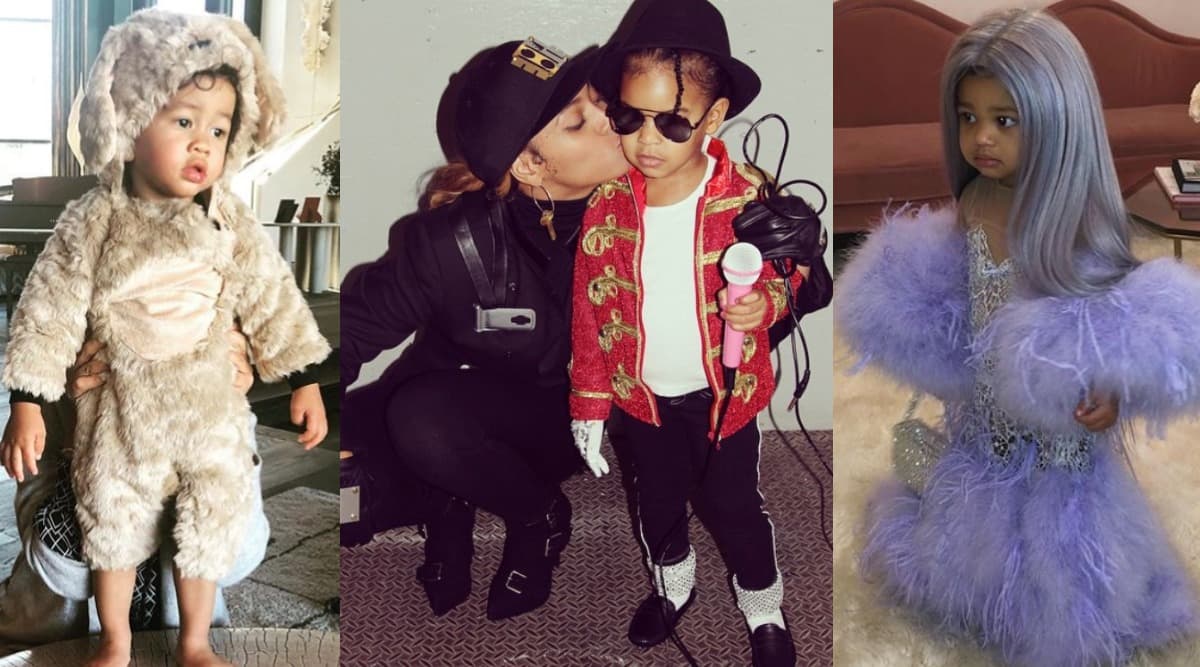 Halloween is finally upon us and if you've still not managed to get the right look then you've obviously not followed some of our cool costume ideas stories! Heidi Klum, Jennifer Garner, Kylie Jenner, Rihanna and more are known to make a fabulous approach towards the costume ideas with their impressive creative minds. In fact, we even shared some amazing looks and ideas that you could explore, come Halloween. Perhaps you've already found the ideal look for the upcoming Halloween party. However, if you have a baby with you, have you found a fix for them too? Well, your kid's costume will complement yours so it is best to find the right ensemble to match with your own choice! Halloween 2019 Costume Ideas for Pets: Spooky Yet Cute Dog Outfits That Every Pup Parent Should Have (View Pics)
Or if not that, you could always match with your child by aping a celebrity look. Beyonce, for example, chose to dress up her daughter Blue Ivy-Carter as Michael Jackson and she herself wore a look resembling Janet Jackson. Now wouldn't you want to do something like this too? Neil Patrick Harris along with his family, turned the whole scene into a Star Wars mission as they all dressed up as Jedis with lightsabers! Moreover, Kylie Jenner simply made her young baby girl Stormi Webster wear a rendition of her own 2019 Met Gala purple gown with fur and a purple long wig. Of course, if your baby is too picky and does not wish to be draped with so many aesthetics, you don't have to worry. Chrissy Teigen's simple bear ensemble is always the easiest way to go. Halloween 2019 Costume Ideas: From The Meat Dress To The Met Gala Magic, Lady Gaga Should Be Your Inspiration For Halloween Party!
With that, check out some of the cutest looks below and get inspired!
Chrissy Teigen and Miles
View this post on Instagram
Kylie Jenner's baby Stormi Webster
View this post on Instagram
Chantel with Kaavia
Neil Patrick Harris with famjam
View this post on Instagram
Beyonce with Blue Ivy-Carter
View this post on Instagram
Gisele Bundchen with son Benjamin Brady
Kim Kardashian's son North West
Jimmy Fallon's baby girl Frances
View this post on Instagram
Halloween 2019 has already arrived and soon there will be parties attended by celebrities. Sure, this year we will get to see some newer more creative looks by them. Demi Lovato sure spooked us with her look as the creepy It clown. Heidi Klum, the Queen of Halloween, is yet to share her look. As for the other celebrities, you will soon see social media stormed by their pictures! So do stay tuned.