National Sister's Day 2019 is being celebrated in the United States on Sunday, August 4. Like Friendship Day, this day, too, is celebrated on the first Sunday of August. Sister's Day is meant to celebrate the bond of sisterhood and the love that sisters share. On this day, people thank their sisters by sending them gifts or special Happy Sister's Day messages, greetings and images. People also celebrate the day with their sisters. LatestLY gets you Sister's Day wishes, greetings, WhatsApp stickers, messages, SMSes and quotes to share with your sisters and make them feel special on this day. National Sisters Day 2019: Date and Significance of the Day for Celebrating Sisterhood.
While National Sister's Day in US initially started off with celebrating the bond between biological sisters, the tradition has changed over the years. The day now celebrated sister-like bonds between friends, cousins and others. It is said that sisters share a bittersweet bond that is unbreakable. While they argue, they love you like nobody else ever can. Here are some Happy Sister's Day wishes that celebrate exactly this bond and define sisterhood.
Sister's Day 2019 Wishes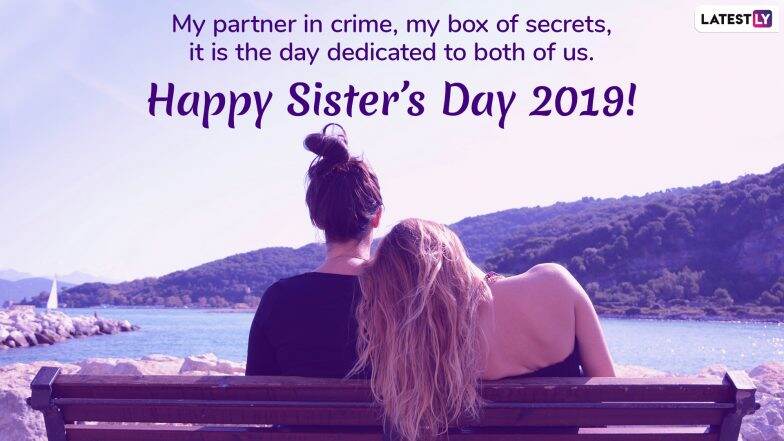 WhatsApp message reads: My partner in crime, my box of secrets, it is the day dedicated to both of us. Happy Sister's Day 2019!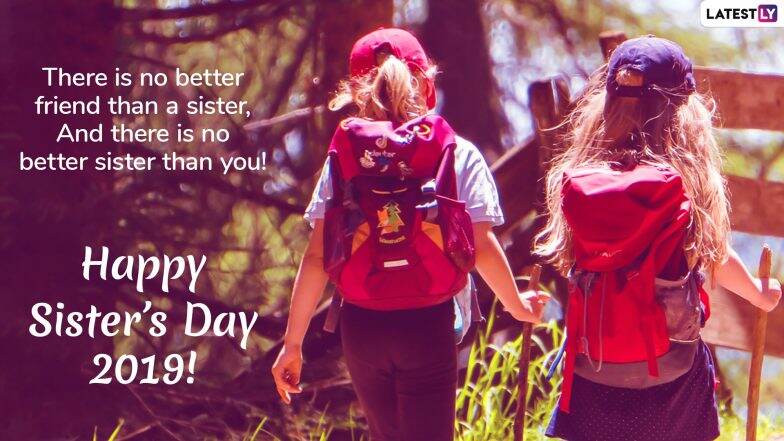 WhatsApp message reads: There is no better friend than a sister, And there is no better sister than you! Happy Sister's Day 2019!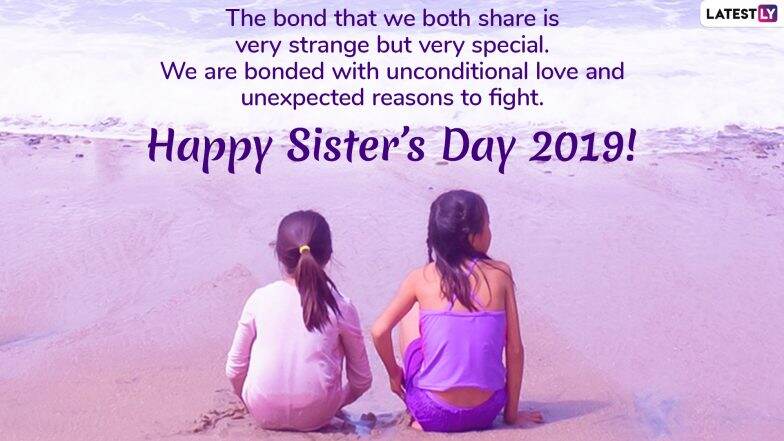 WhatsApp message reads: The bond that we both share is very strange but very special. We are bonded with unconditional love and unexpected reasons to fight. Happy Sister's Day 2019!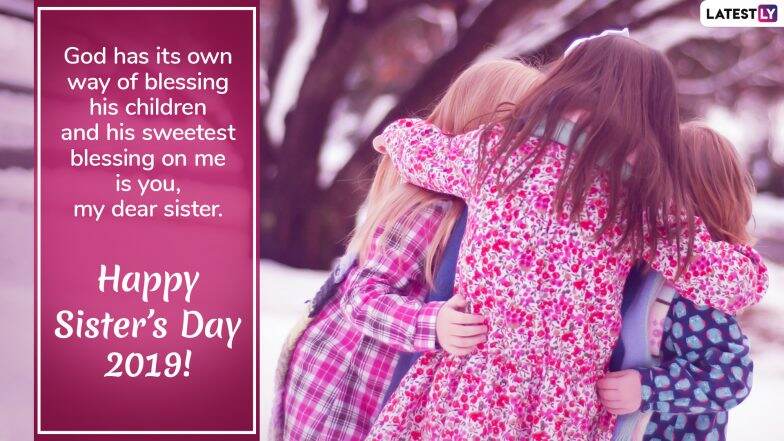 WhatsApp message reads: God has its own way of blessing his children and his sweetest blessing on me is you, my dear sister. Happy Sister's Day 2019.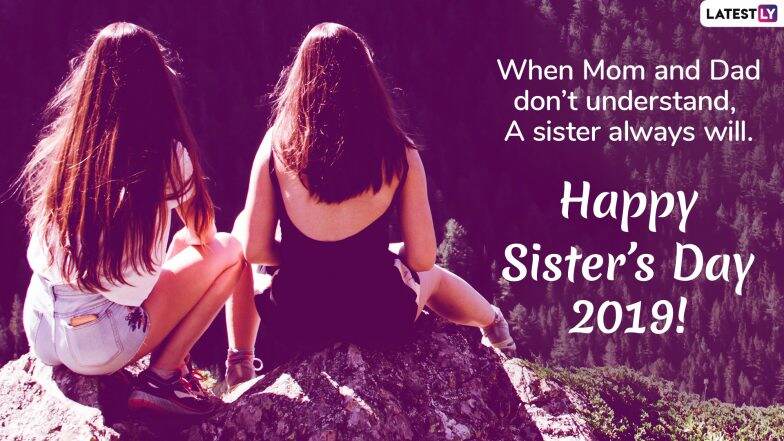 WhatsApp message reads: When Mom and Dad don't understand, A sister always will. Happy Sister's Day 2019!
GIF Image for Sister's Day 2019
Sisters play more roles than just one. Sometimes they are a friend, other times a mother. National Sister's Day celebrates all of this about sisters. Share the above messages and greetings with your sister and make her feel special. LatestLY wishes all the sisters out there a Happy Sister's Day 2019!
(The above story first appeared on LatestLY on Aug 03, 2019 02:00 PM IST. For more news and updates on politics, world, sports, entertainment and lifestyle, log on to our website latestly.com).