One of three main types of Teej, Hartalika Teej 2018 is celebrated today on September 12, Tuesday with much fun and excitement. The festival includes a holy vrat called Hartalika Teej Vrat is observed by married women for the husband's well-being as well as unmarried girls seeking a perfect match. Goddess Parvati is the deity in whose honour ladies celebrate the colourful festival. They commemorate the union of Parvati, form of Maa Shakti with Lord Shiva. Images and wallpapers of Lord Shiva and Mata Parvati, the epitome of true love, husband and wife relationship and family are widely shared by devotees to wish each other a Happy Hartalika Teej 2018. So, on the occasion of Teej, we bring to you Hartalika Teej 2018 photos, Shiv-Parvati images and wallpapers in HD for free download that you can send to married women observing Hartalika Teej Vrat today! Hartalika Teej 2018 Wishes in Hindi: Happy Teej Messages, Quotes, WhatsApp GIF Images & Greetings to Celebrate Indian Festival.
According to Hartalika Teej Katha, the festival got its name based on a mythological legend. Hartalika word is a combination of "Harat" and "Aalika" which means "abduction" and "female friend" respectively. According to the legend of Hartalika Teej, Goddess Parvati in her form as Goddess Shailaputri, was the daughter of Himalaya. Parvatraj Himalaya at the suggestion of Narada promised Parvati's hand in marriage to Lord Vishnu. Now Parvati who had already made up her mind on marrying Shiva and no other man narrated the entire happening to her friend. Hartalika Teej 2018 Date: Know The Vrat Katha, Puja Vidhi and Significance Of the Festival.
This friend of Parvati took the Goddess to a thick forest in order to avoid the marriage. The sudden disappearance of Shailputri resulted in Himavat thinking his daughter got kidnapped and thus the day is known as Hartalika. Meanwhile, in the forest, Parvati did severe penance to please Lord Shiva. She abstained from food and water, prayed to Mahadev by making a Shiva Lingam on the third day of the bright half of Bhadrapud. All this left Shiva highly impressed and he promised to marry Parvati and become her husband. Easy Hartalika Teej 2018 Mehndi Designs: Latest and Simple Ways to Apply Mehandi Patterns for Teej Vrat (Watch Videos to Learn).
Hartalika Teej is not just about the union of Lord Shiva and Mata Parvati, but also marks the solidarity of female friendships. Parvati and Shiva's alliance was made possible by the true friendship of Goddess' female friends. So, on Hartalika Teej, ladies enjoy a day out celebrating with their friends, pray to Lord Shiva and Parvati seeking blessings for a happily married life and in general have a blessed bright life.
Here are everything from Hartalika Teej, Hartalika Teej Images, Hartalika Teej Wishes in Hindi, Hartalika Teej Wallpaper Download HD, Hartalika Teej Photo and so much more. May the festival of Hartalika Teej fill your life with ecstasy, ensure the well-being of your spouse and children, and purify your body and soul. Happy Hartalika Teej.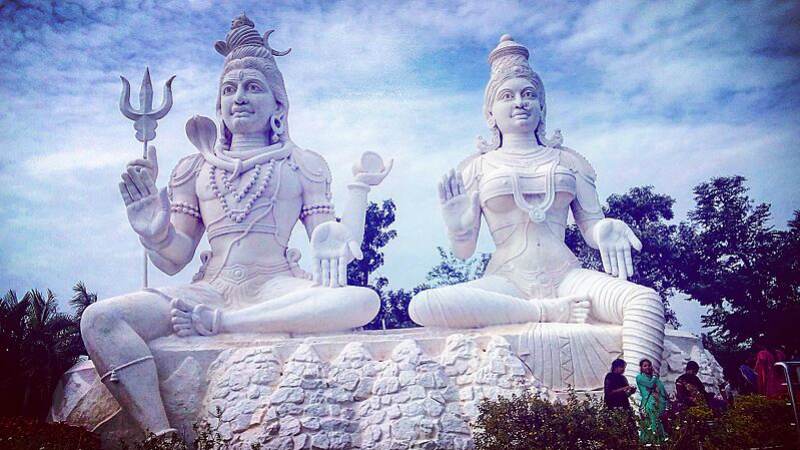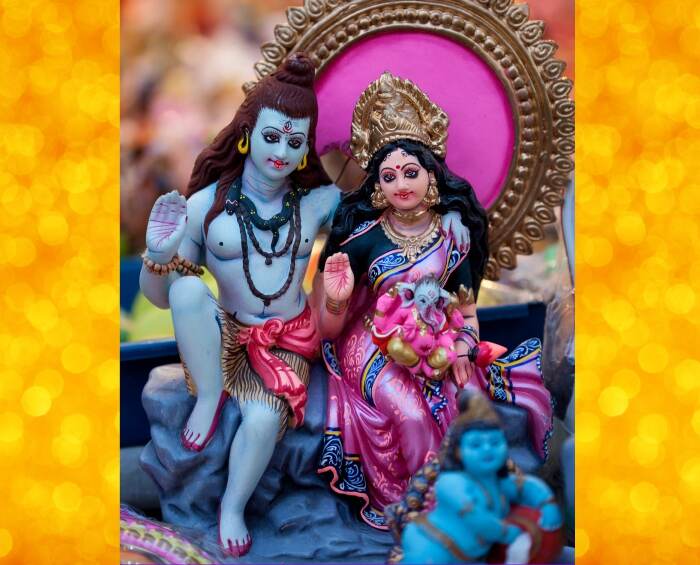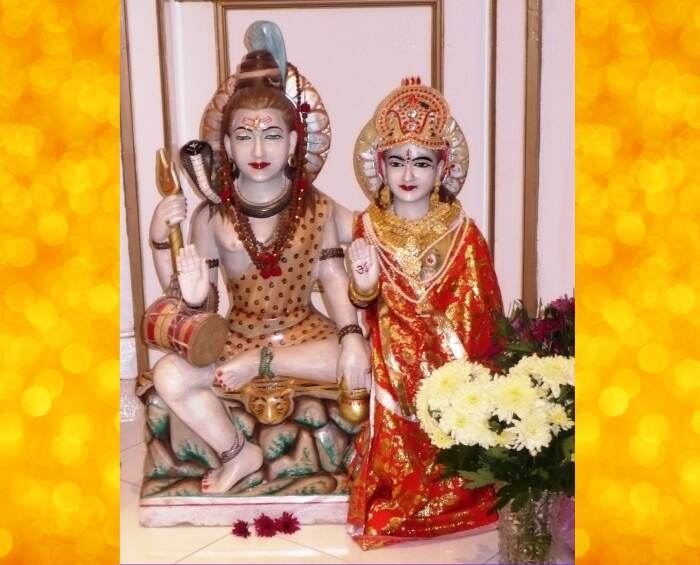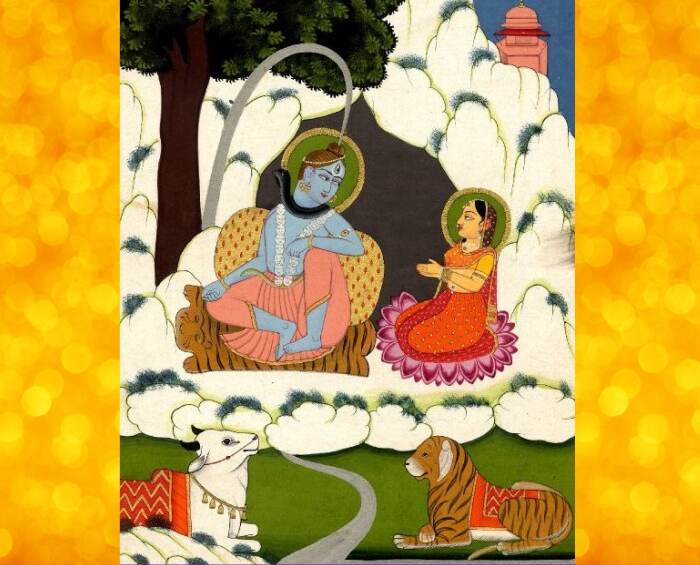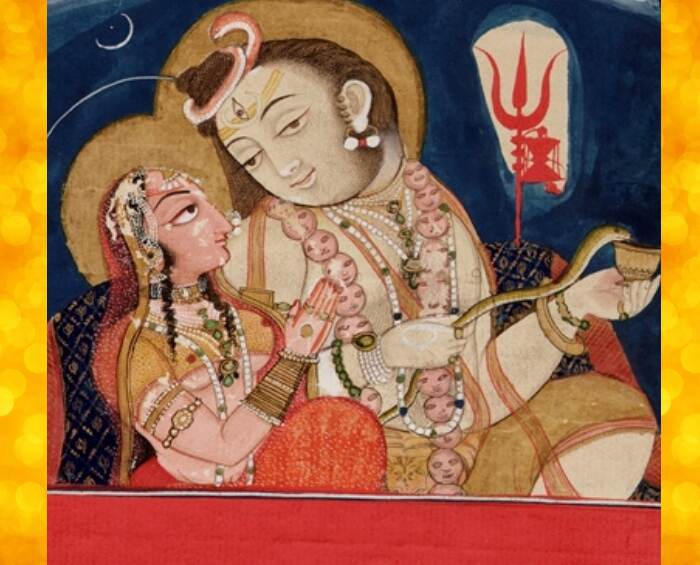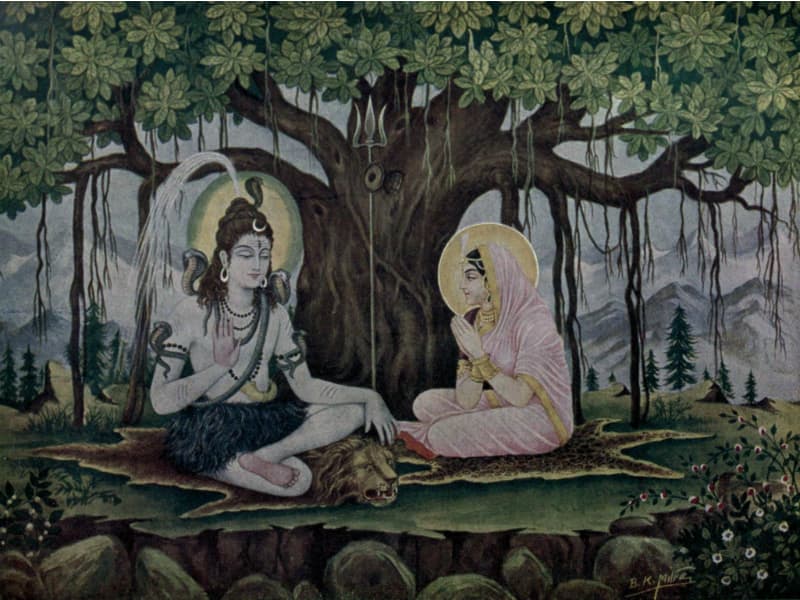 While the aforementioned images and wallpapers are for you guys to wish each other on the day, there are few more important things you must do on Hartalika Teej. Married couples must visit Shiva-Parvati temple, offer red flowers to the idol together, offer prasad or bhog and seek blessings from the Almighty on their married lives. As for unmarried girls, they can enjoy the traditional festival by offering prayers to the god.