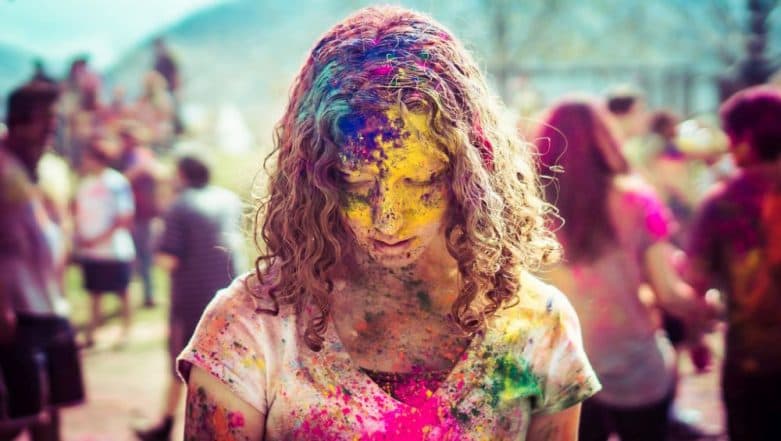 Holi for many women isn't as colourful as it is touted to be. Sexual assault, groping, negligence of women's consent, lockdowns, women in a different part of Indian 'celebrate' the festival of colours very differently. It is no news that women are subject to atrocious behaviour in disguise of celebration. However, this leads to family members confining the women in houses, in a way 'protecting' them from predators, while being absolutely aloof of the fact that they are only perpetuating the offenders and inflicting fear into the victims. Last year, hooligans of Holi stooped a new low by harassing women with the malpractice of flinging semen filled balloons at women aka 'Semen Flinging.' Students of Delhi University reported on social media that they were hit by balloons filled with semen. Under the pretext of "Bura na maano Holi hai" which roughly translates to "Don't be offended, it is Holi." Mumbai No More 'Safest City'? Crime Against Women On The Rise in Last 5 Years.
While consent is thrown out of the window, unsuspecting women are attacked with harsh chemicals, balloons filled with mud, rotten eggs, drain water etc. Eve teasing is exercised more openly because of course, it is Holi. Concerned families end up restricting female members from stepping out during Holi to prevent hooliganism during the festivities. In the year 2017, a memo circulated among two women's dormitories at the University of Delhi according to which undergraduate women were reportedly locked inside the student halls so that once the well the Holi frolic ended they could come out. Bhang thandai- cannabis-infused concoction, is also used as a pretext for such actions.
This Holi, opt for natural colours:
In the year 2016 about 380 women, callers from Gurgaon called up the police complaining about the harassment on the city streets and these are just cases that were reported. Forceful touching them and smearing colours on the private parts, is maligning the reputation of the festival of colours so much so that Holi has become synonymous to grope-fest. This Holi 2019 we wish to see women more free and comfortable with the celebration of the festival and with that hope, Happy Holi to everyone!