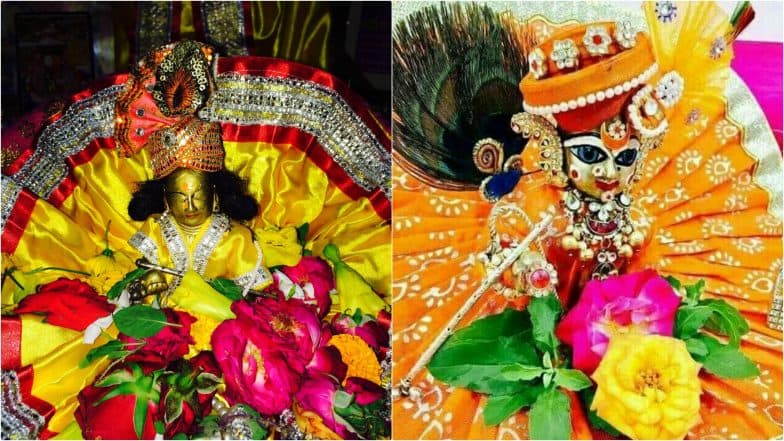 It is the festival of Janmashtami 2019, which marks the birth of Hindu god, Lord Krishna. The birth of the lord is celebrated in great fervour by his devotees across the country on August 23 this year. The birth of Krishna is celebrated not just in temples but even in certain homes. People bring in an idol of Laddu Gopal (also spelt as Ladoo Gopal) or Bal Gopal, as he is fondly called and perform a special Krishna Janmashtami Puja. The Laddu Gopal idol is pampered in traditional fashion. New bright clothes called Laddu Gopal ki poshak, morpankh mukut, pearl ornaments, bansuri and Lord Krishna's favourite flowers of tuberose (Rajnigandha), Jasmine (chameli), Mogra are offered. Janmashtami 2019 Special: Bringing Laddu Gopal Home? Rituals and Puja Vidhi, Here's All That You Need to Keep in Mind.
Among other Lord Krishna's favourite offerings that are made include makhan (white butter) and other prasad like Makhan Mishri Bhog and Panjiri. Devotees also prepare special Chappan Bhog to worship/celebrate Krishna Janmashtami. But before offering prasad and bhog, it's the clothes, ornaments and accessories that one must carefully get in place. Adorning idol of Laddu Gopal is one of the prominent traditions of Janmashtami. Ahead of Janmashtami Puja 2019, we give you more details about the ornaments that are needed to worship Laddu Gopal. Krishna Janmashtami 2019 Festival Date: Significance, Gokulashtami Puja Tithi and Celebrations Associated With Lord Krishna's Birthday. 
1. Laddu Gopal Ki Poshak (Dresses)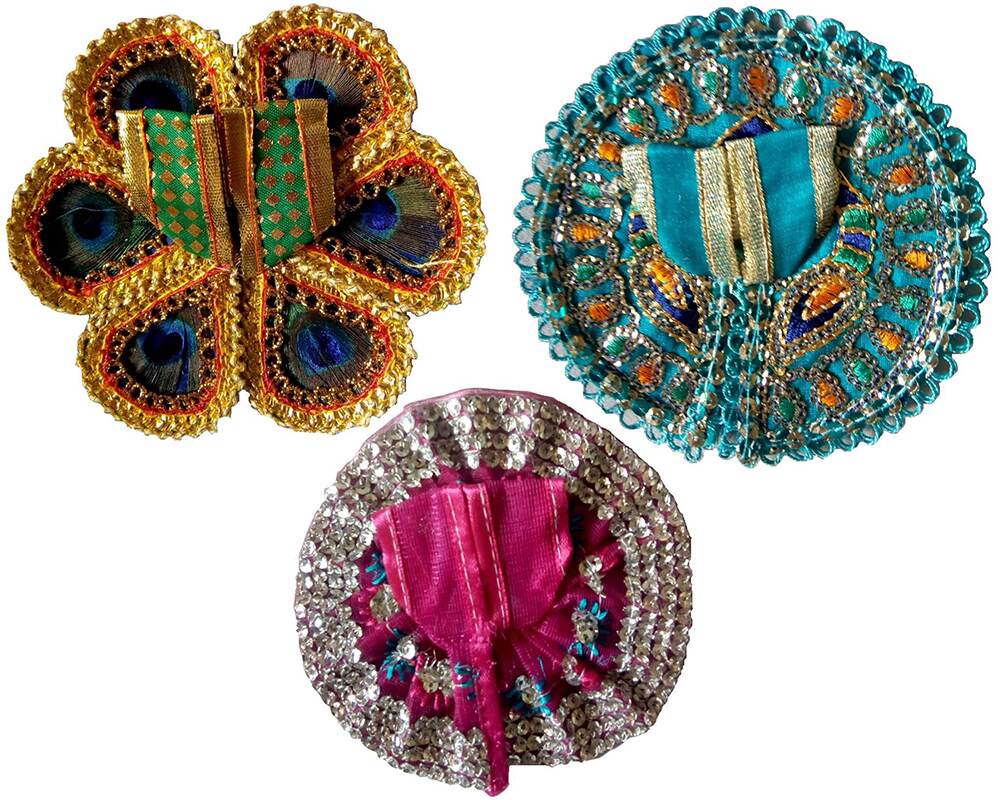 2. Morpankh Mukut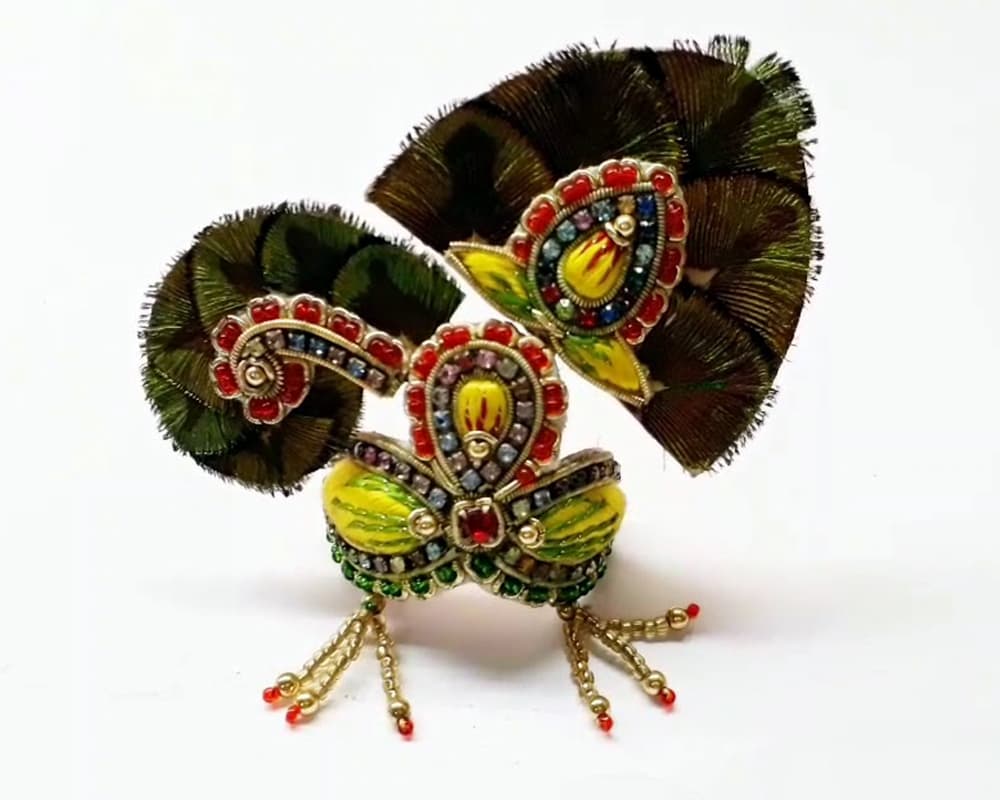 3. Ornaments (Necklace, Kamarbandh, Bajubandh and Earrings)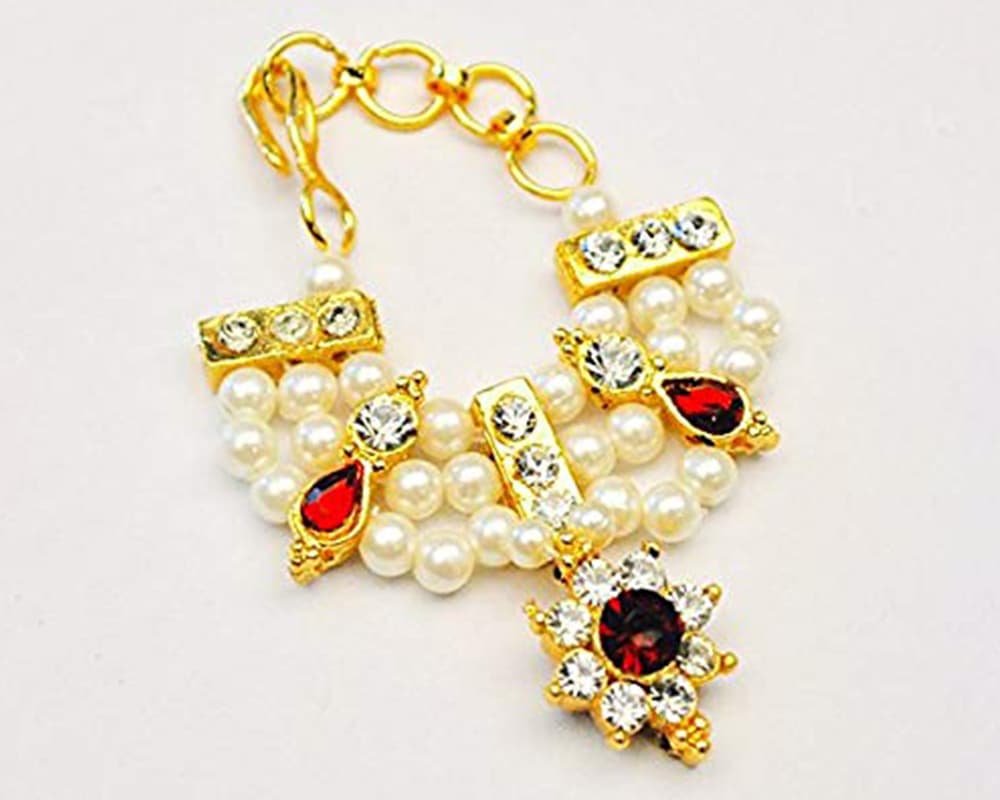 4. Bansuri (Flute)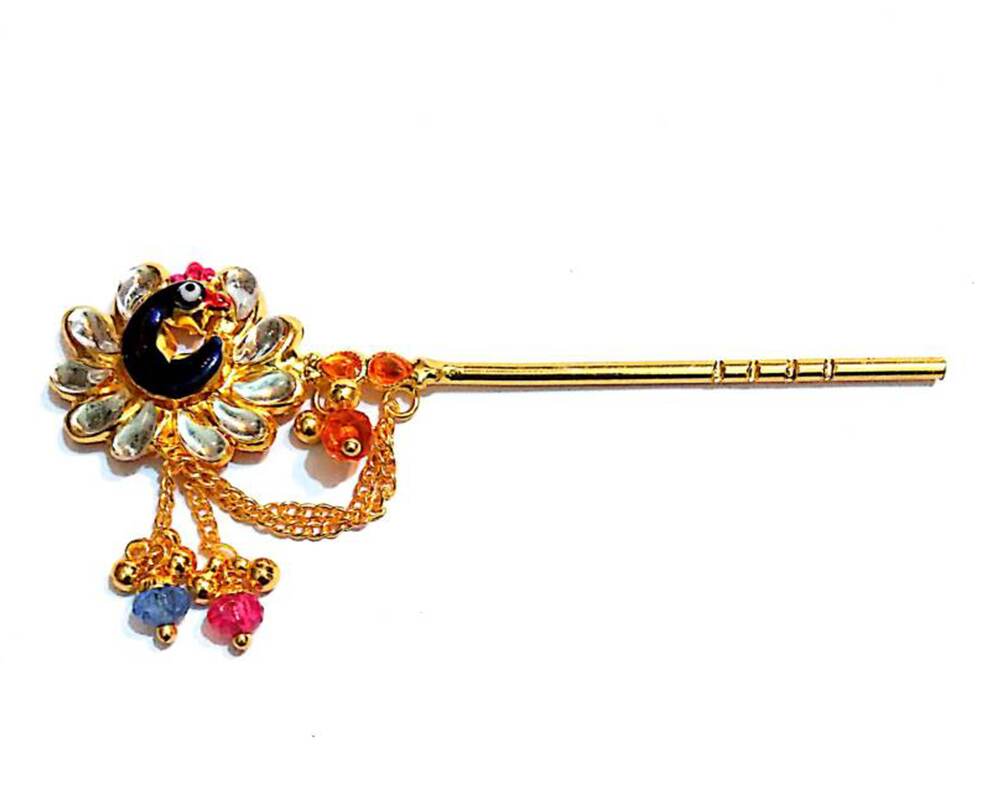 5. Favourite Flowers - Tuberose (Rajnigandha), Jasmine (Chameli), Mogra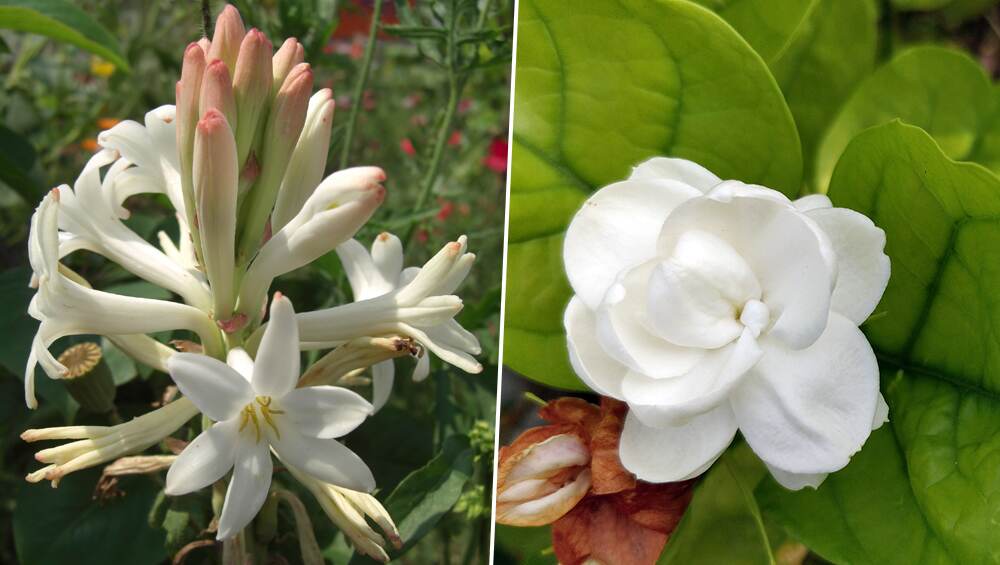 There are certain traditions and customs that have to be followed in a certain way to please the Lord. In some of the prominent temples, Chappan Bhog is also offered to the deity. People chant mantras and Krishna bhajans all night (Jagran) to worship the Almighty. It is essential to follow a set of traditions associated with Lord Krishna to please him. It is his special day after all, which is marked in much fervour and enthusiasm of the devotees.