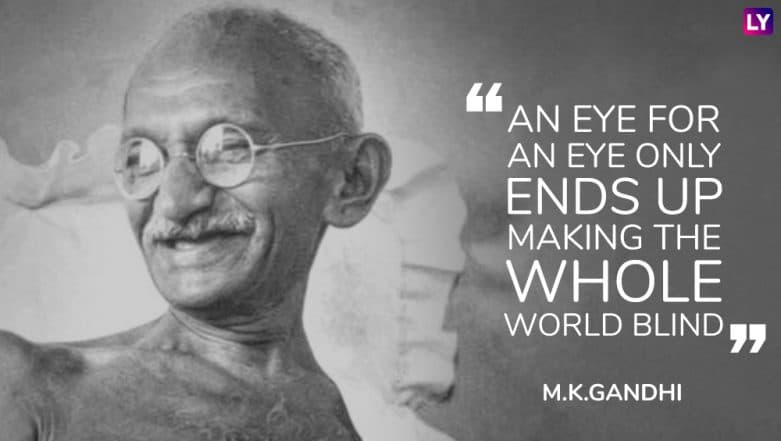 Mahatma Gandhi, the man who led the country to freedom from the Britishers was born on October 2, 1869, in Gujarat. Gandhi is particularly remembered for his non-violent movement with which he drove the British out of the country. The peaceful ways through which he gained freedom for the country continues to be showcased as the power of non-violent methods worldwide even today. Know as Father of the Nation, he died on January 30, 1948, in New Delhi. The entire nation will observe the 71st death anniversary of Gandhiji on Wednesday also known as Martyrs' Day. And we remember the great mind, we have listed some of his most inspirational and motivational quotes.
Satyagraha was among key principles to which Bapu stayed loyal till the end. Gandhi is credited with bringing Indians together during the British era, giving them a sense of belongingness. While situations were grim, he motivated, encouraged and made people dream of a better future. He was a driving force in uniting people despite their varying cultural, religious and traditional backgrounds. Mahatma Gandhi Quotes: Wish Happy Gandhi Jayanti 2018 With These Inspirational Sayings By The 'Father of The Nation'.
His fasts unto death, civil disobedience movement, Salt Satyagraha played significant roles in the country's freedom struggle. Gandhi stood against social injustice, corrupt practices, superstitions and various taboos that existed in the society then. While the man died long ago, his thoughts on simplicity, love, life, honesty, loyalty are world famous and are often referred to. Gandhi was assassinated on January 30, 1948, by Nathuram Godse in New Delhi. On MK Gandhi's 70th death anniversary, we have compiled a list of his popular quotes.
Here are some of Gandhi's best thoughts on life: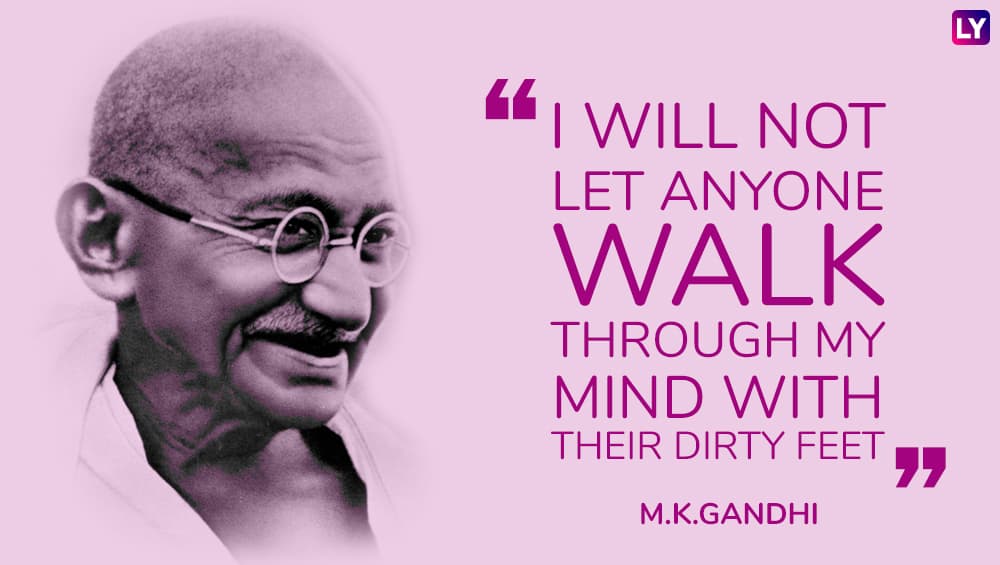 "I will not let anyone walk through my mind with their dirty feet."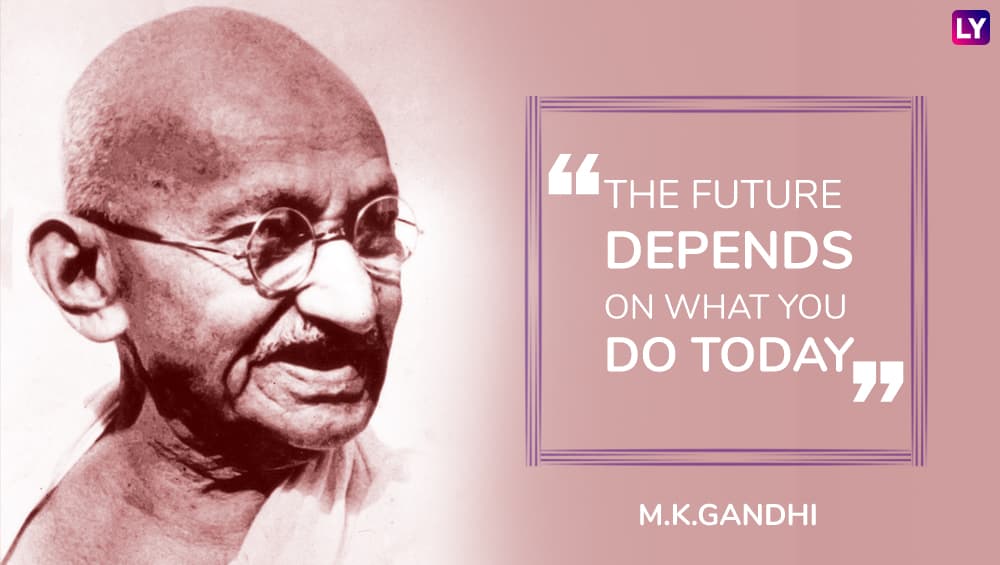 "The future depends on what you do today."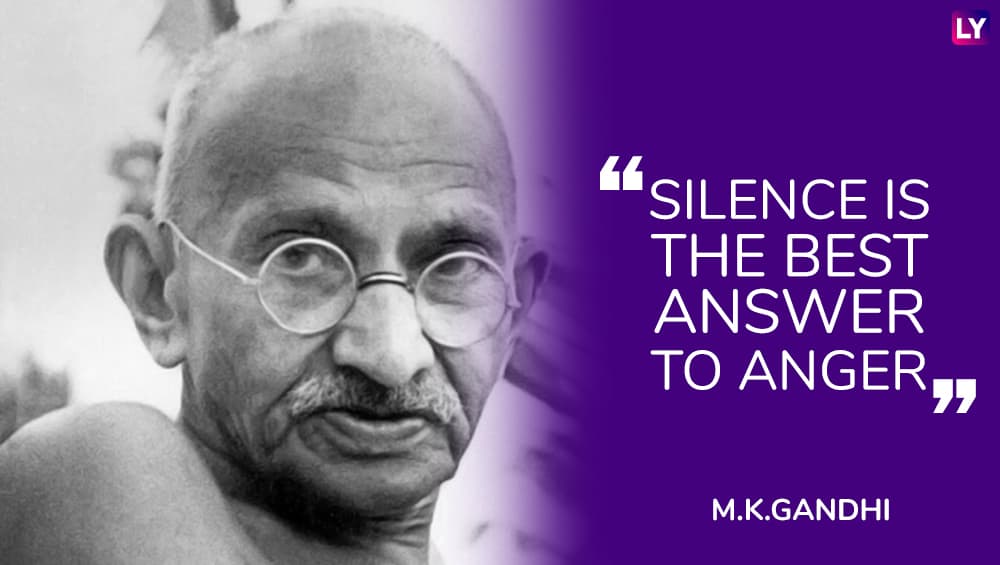 "Silence is the best answer to anger."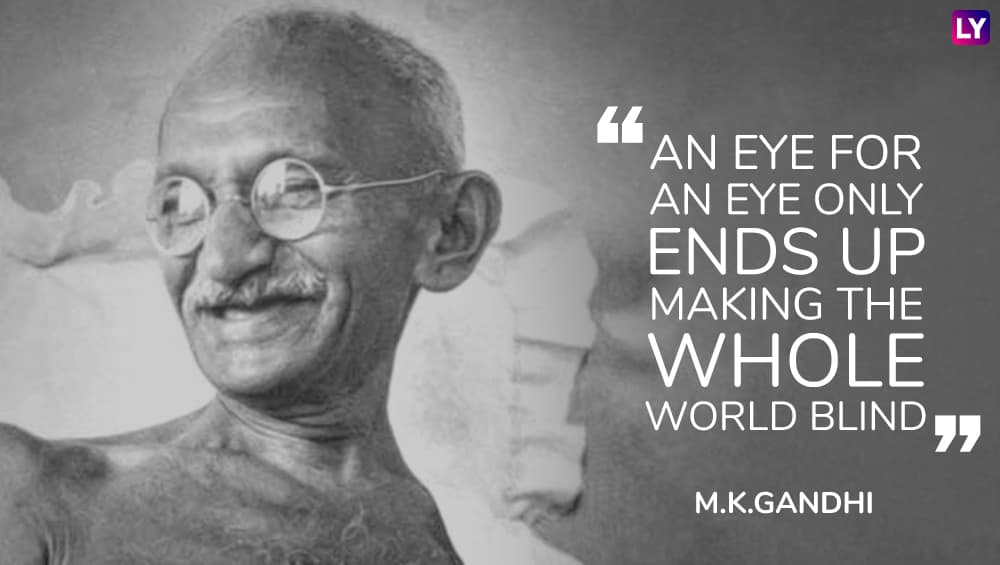 "An eye for an eye only ends up making the whole world blind."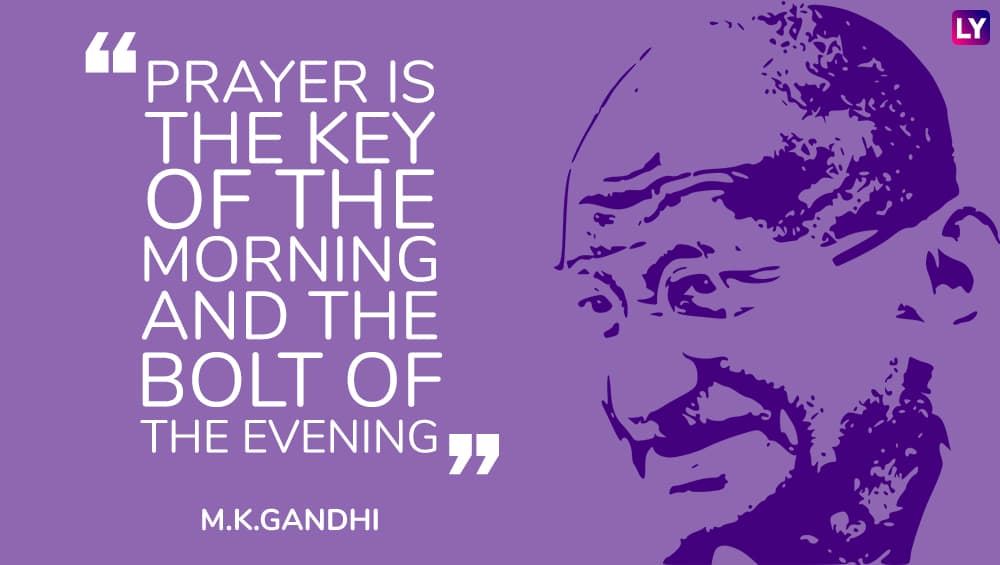 "Prayer is the key of the morning and the bolt of the evening."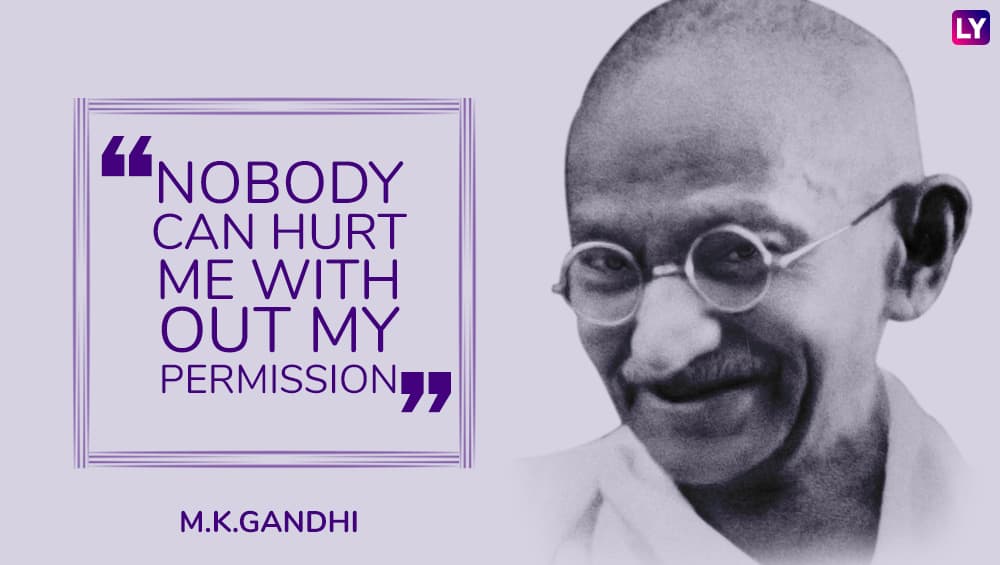 "Nobody can hurt me without my permission."
The President, Vice President, Prime Minister, Defence Minister and the Chiefs of Army, Navy and Air Force will pay tributes to the Father of the Nation at his samadhi at Raj Ghat. A two-minute silence will be observed in the memory of Indian martyrs throughout the country at 11 am. On Wednesday, PM Narendra Modi will dedicate the National Salt Satyagraha Memorial in Gujarat to Gandhi.