Every year August 19 is celebrated as World Photography Day. A day to celebrate the interest of clicking pictures and sharing them with the world. On this day a lot of photographers share an idea behind a picture they clicked and thus inspire one another. Not just photographers, people from different professions mark the day to share their perspectives and inspire the younger generation about the importance of photography. But among the many types of photographs that are clicked, the selfies are notable too. Clicking your own pictures became such a fad on the internet that today we have selfie cameras with different specifications. Have you ever wondered who clicked the first selfie? From where did this self-clicking pictures craze originate? World Photography Day 2018: Know History & Significance Of This Day Celebrating The Art of Taking Pictures. 
Well, there are theories and arguments about where are the exact origins of a selfie. And a report dates it back to 1839! It was only called a self-portrait back then. Robert Cornelius, a chemist and photography enthusiast, in Philadelphia had taken a picture of himself at the back of a store. He set up his camera and ran ahead of the frame to capture himself.
Check out the First Selfie Ever Taken: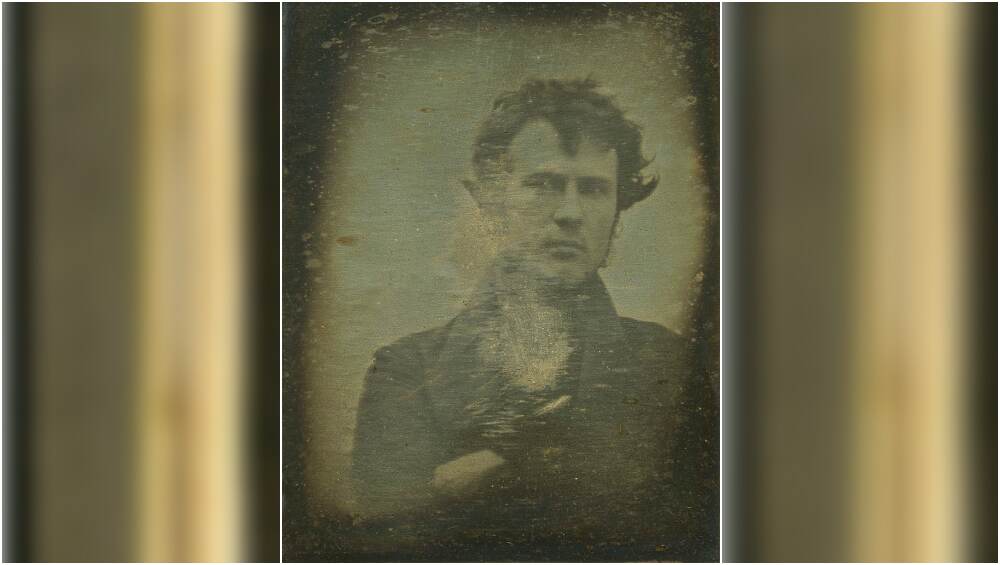 But coming to popularising 'selfie' as a word and also the fad in the generation, it was the result of a drunken birthday party! It wasn't a beautiful face you'd expect to see in a selfie but an Australian man's lips covered in stitches. It was through an online forum in the year 2002, when an user called named Hopey put up a picture of his lips seeking for some advice about his stitches. The post read, "Um, drunk at a mates 21st, I tripped ofer [sic] and landed lip first (with front teeth coming a very close second) on a set of steps. I had a hole about 1cm long right through my bottom lip. And sorry about the focus, it was a selfie." Thus we had coined the term of a 'selfie.' Today it has become a deadly addiction. 
The identity of who this Hopey was is not known and the forum also does not exist anymore. It was an entire thread where he used it as a slang. And now we have abused the word, right? In the year 2013, Selfie became Oxford Dictionaries' word of the year thanks to it's over usage. Today, a selfie has not just remained a type of a picture but a crazy addiction over the years. And with numerous enhancement techniques, filters all made available, it is here to stay.