It is an auspicious time for all Muslims in the country as it marks the beginning of the third month of the Islamic calendar, the Rabi Ul Awwal. Also referred to as Rabīʿ al-Awwal, it means the beginning of the spring season. Rabi Ul Awwal will tentatively start from October 30. This month has extra significance as it marks the birthday of Islamic founder Prophet Muhammad on 12th Rabi Ul Awwal. The birthday of Prophet Mohammed is celebrated as Mawlid or Eid-e-Mild. And on this auspicious day, people pass on their greetings of Rabi ul-Awwal Mubarak. We have thus made a collection of Rabi Ul Awal Mubarak Images, Rabi Ul Awal Mubarak wallpapers, Rabi Ul Awwal messages, GIFs and greetings which you can send or share over WhatsApp and Facebook. Rabi ul-Awwal 2019 Mubarak Wishes: WhatsApp Messages, Eid Milad-Un-Nabi GIF Images, Mawlid SMS, Quotes, Status, Pics and Greetings to Celebrate Prophet's Birthday.
Since Islam follows the lunar calendar, a start of the month is denoted by the sighting of the moon. If the month of Rabi Ul Awwal starts on October 30, then the festive celebration of Mawlid or Eid Milad-un-Nabi will be on November 10. If the crescent remains invisible, Safar month will complete 30 days and the new month will begin from October 31. We have thus compiled wishes and greetings of Rabi ul-Awwal messages, images and quotes which you can download for free and send your friends and family. Rabi ul-Awwal Moon Sighting 2019 in India, Pakistan, Bangladesh And Indian Subcontinent Today, Eid Milad-un-Nabi Likely on November 10.
 Rabi Ul Awwal 2019 Images and Wallpapers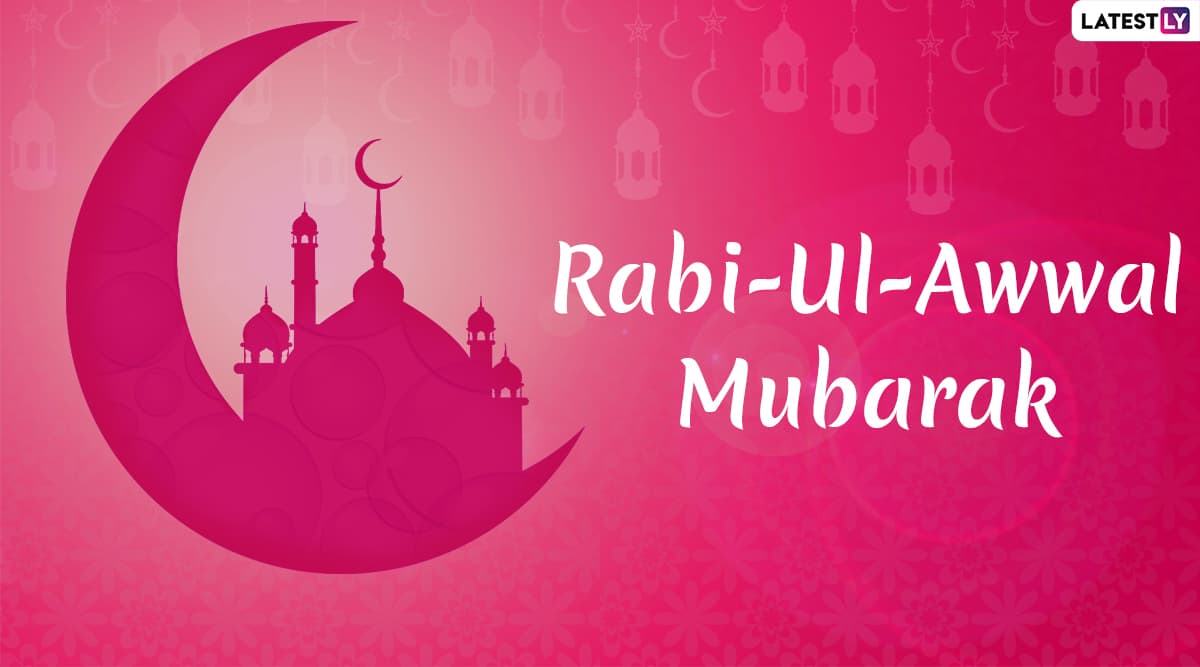 Message Reads: Rabi ul-Awwal Chand Mubarak wishes to everyone. May Allah bless you and grant all your wishes.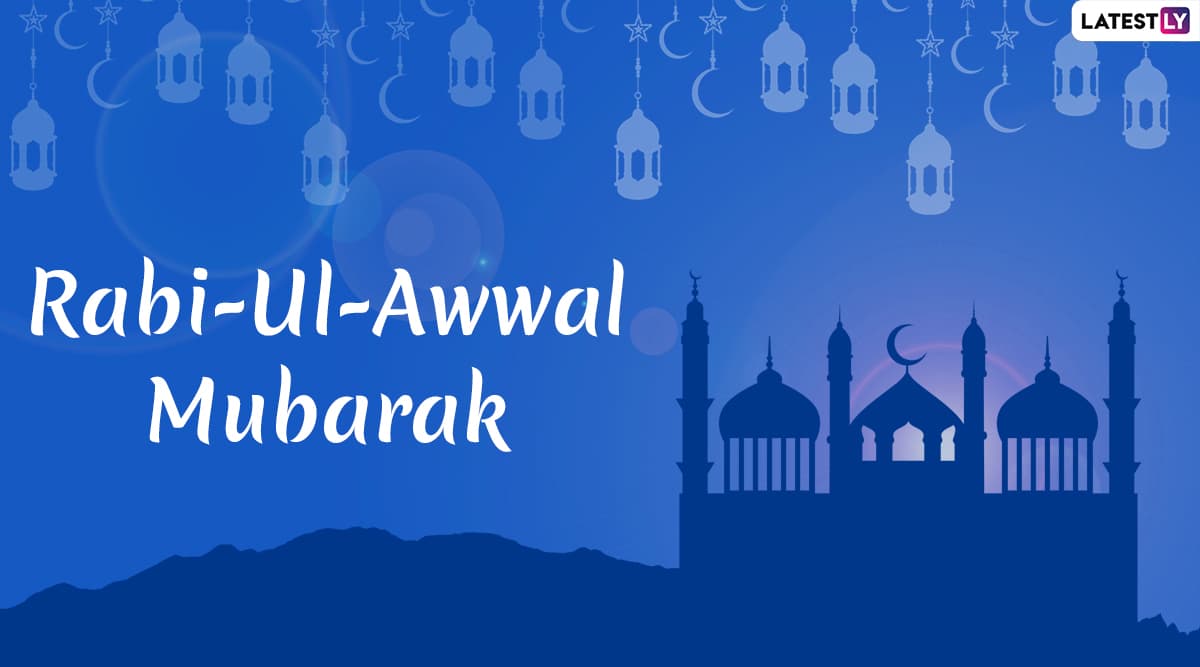 Message Reads: Raat Ko Chand Mubarak, Chand Ko Chandni Mubarak, Falak Ko Sitare Mubarak, Sitaron Ko Bulandi Mubarak, Aur Aap Sabhi Ko Hamari Taraf Se Rabi-Ul-Awal Ki Yeh Raat Mubarak.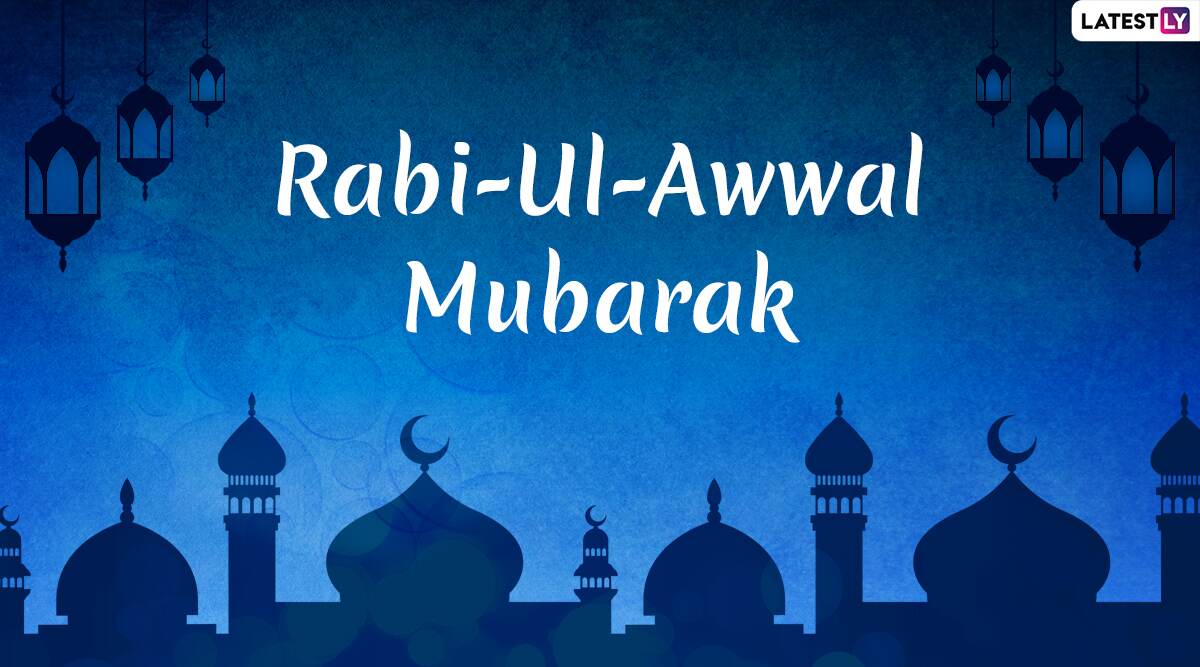 Message Reads: Wishing you all Rabi-Ul-Awwal Chand Mubarak 2019!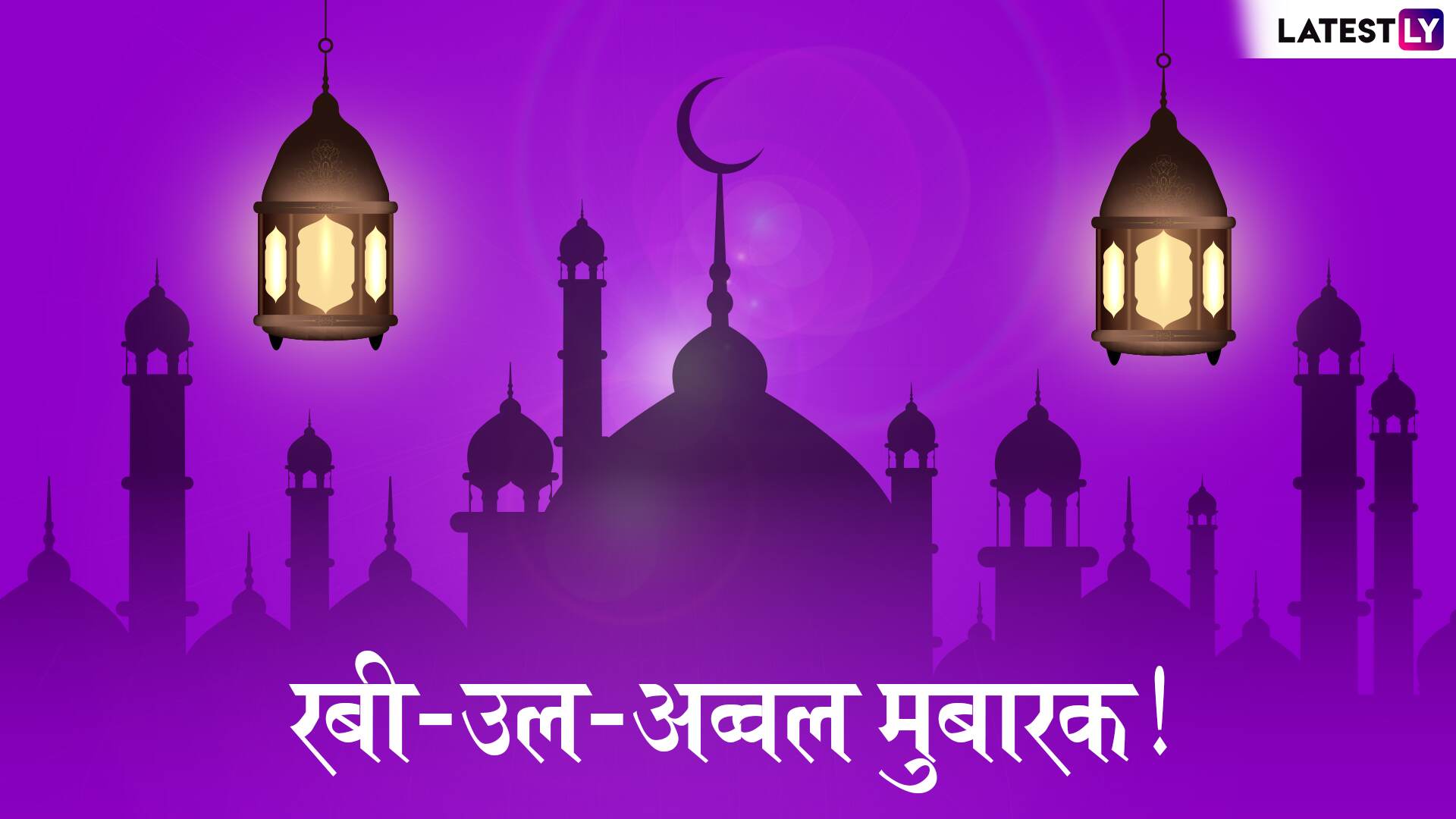 Message Reads: Rabi-Ul-Awwal Mubarak to everyone!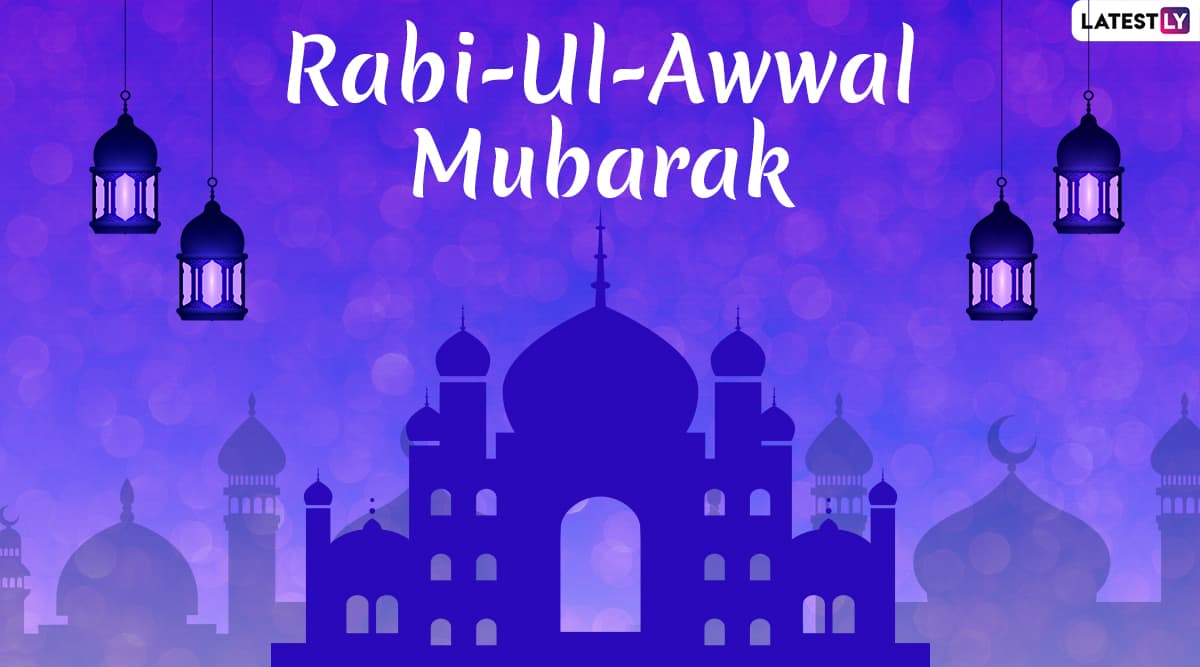 Message Reads: Rabi-Ul-Awwal Mubarak greetings to you and your family.
Mawlid Mubarak GIFs
You can freely download these images, wallpapers and greetings of Rabi Ul-Awwal messages and send across your wishes to everyone for this day. The name of this month signifies the start of happiness and we wish you to be surrounded with all joy in this month.
(The above story first appeared on LatestLY on Oct 29, 2019 07:40 PM IST. For more news and updates on politics, world, sports, entertainment and lifestyle, log on to our website latestly.com).